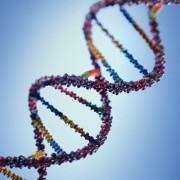 Photo: Getty Images
Scientists have developed a pill that could significantly affect the treatment and prognosis for those suffering from malignant melanomas, the most aggressive and deadliest form of skin cancer.
Researchers believe that the pill – RG7204 – is able to shrink tumors by 80 percent. Patients with advanced malignant melanomas who begin the drug could have their lives extended by an extra seven months. Previously, there had been limited treatment options available.
A phase III clinical study led by the Royal Marsden Hospital in London was recently completed with optimistic results showing significant survival rates for those suffering malignant melanomas. Any side effects, such as sensitivity to light and rashes, were mild.
Scientists were able to decode human DNA which highlighted a genetic flaw, known as a BRAF mutation, present in approximately half of all malignant melanomas. This flaw spurs the cancer cells to grow and multiply, spreading throughout the body. RG7204 was designed to hunt out and block this flawed gene, consequently shrinking tumors.
The drug is being manufactured by Roche, headquartered in Basel, Switzerland, which hopes to be able to have the pill available in 2012.
"This is an incredibly exciting breakthrough. With a growing incidence of melanoma in younger people, the results of this trial are very encouraging. The drug shows a dramatic a dramatic degree of activity in this disease," said Dr. James Larkin, lead researcher.
"It is a very difficult disease to treat once it has spread – not since the 1970s has there been a significant breakthrough in malignant melanoma."
Professor Richard Marais, from the Institute of Cancer Research explained, "These results represent a paradigm shift in melanoma treatment and will change how we approach the treatment of the disease".
Findings from the recent trial of 700 patients at the Royal Marsden Hospital and other cities internationally are due to be released soon.
As the results have been so significant those patients in the trial who were being treated with standard chemotherapy will now be offered the new pill in an attempt to decrease their malignant tumors.
According to the American Cancer Society, approximately 68,720 new cases of melanoma are diagnosed each year with 8,650 of those resulting in death. One person dies from melanoma every hour. Rates of malignant melanoma have risen over the last 25 years — more than any other cancer. More than half of these cases will have the BRAF mutation which drives the cancer cells to grow.
Source: http://www.royalmarsden.nhs.uk/news-events/news/20110119
Tags: