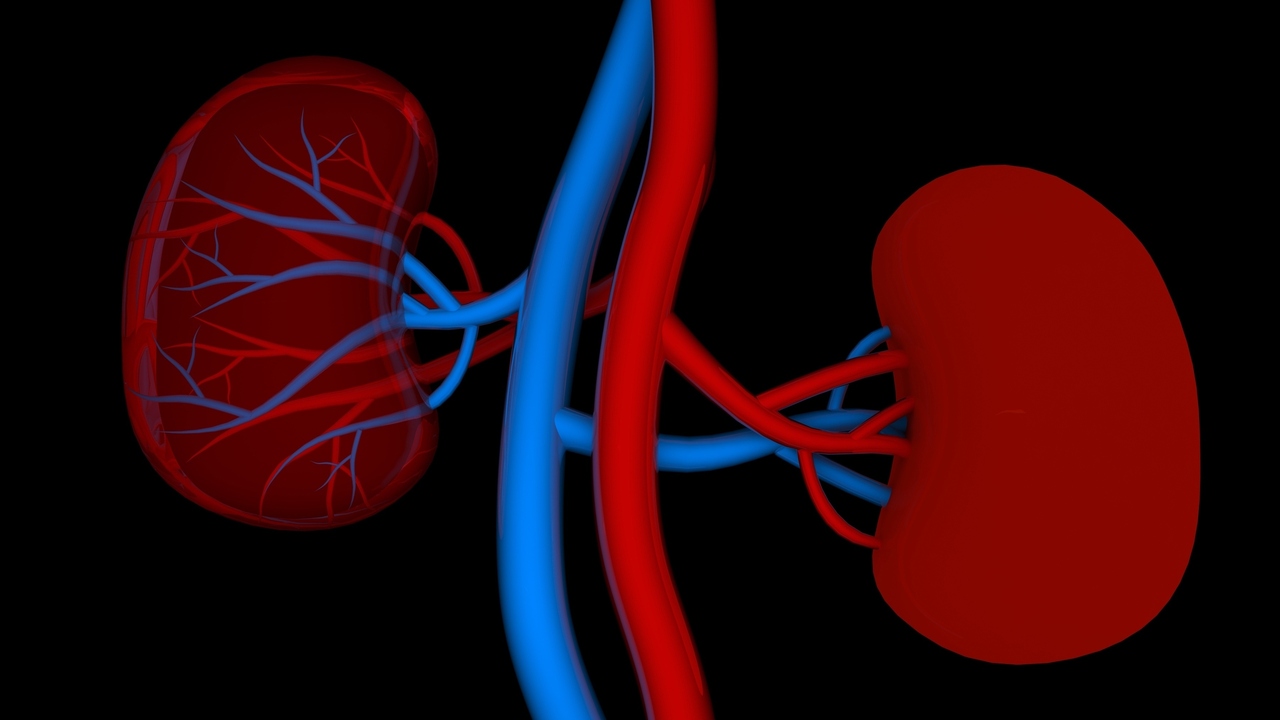 Divakaran Dileep/PhotoSpin
Hemodialysis is a type of dialysis that removes waste from your blood if your kidneys are not able to function well. Dialysis is typically needed when your kidney function drops to 15 percent or lower.
As your kidneys fail, you may develop symptoms such as nausea, vomiting, swelling and fatigue. Waste that builds up in the blood is toxic to your body and must be removed.
Hemodialysis uses a machine that contains a filter known as a dialyzer, or artificial kidney. A dialysis machine has three primary functions: pump blood, clean waste from blood, and monitor blood pressure and the rate fluid is removed from your body.
The dialyzer is about the size of a dishwasher, and looks like a large canister that is filled with small, hollow fibers. Blood flows through the fibers while a cleansing fluid known as dialysis solution is pumped into the canister around the fibers.
Chemicals in the dialysis solution help it work like a sponge to draw small waste products and excess fluid out of the blood. Blood cells, protein and other important elements remain in the blood because they are too large to pass through the tiny pores in the fiber walls.
Before you begin having hemodialysis, your doctor will need to prepare an access point on your body where needles will be inserted during the procedure.
This point, known as a vascular access, is created during a simple a surgical procedure which ideally is done several weeks before you begin receiving dialysis.
The access point makes it easier and more efficient to insert the needles that connect you to the machine. Hemodialysis typically requires two needles for each treatment. One sends unfiltered blood to the machine, and a second returns cleansed blood to your body.
Most people report that they get used to the needles after just a few dialysis sessions. But if the needles are too painful, cream or spay can be used to numb your skin so you won't feel the stick.
Hemodialysis can be done at a hospital, at a special dialysis center, or at home. Treatments must take place on a regular schedule to help you stay as healthy as possible.
Treatments at a dialysis center are typically scheduled three times a week for about 4 hours each time. Treatments at home may be done more days per week for a shorter time.
Your doctor will need to determine which location and treatment schedule will be right for you, based on your overall health.
Hemodialysis is a life-saving procedure if your kidneys are not working.
In addition to removing waste from the blood, the dialysis machine removes extra fluid that can affect your blood pressure. Too much fluid in the blood can make the heart work harder and lead to heart complications.
Your kidneys also perform other functions in addition to removing waste products. Healthy kidneys produce hormones that stimulate bone marrow to produce red blood cells.
Your doctor will need to watch for signs of anemia or low red blood count as well as weakened bones caused by kidney failure.
Blood tests will help your doctor track your dialysis treatments to make sure enough waste is being removed from your body.
Your doctor will also recommend a specific diet to help your body stay healthy while you are on dialysis.
Because the dialysis machine is not as efficient as a healthy human kidney, you will probably need to restrict how much fluid you drink and how much you eat of certain foods. This is important to make sure you have the right balance of protein, calories, fluids, vitamins and minerals each day.
If you have questions about dialysis or your kidney function, talk to your health care provider.
Sources:
National Kidney and Urologic Diseases Information Clearinghouse (NKUDIC). Treatment Methods for Kidney Failure: Hemodialysis. Web. March 25, 2015.
http://kidney.niddk.nih.gov/KUDiseases/pubs/hemodialysis
National Kidney Foundation. Hemodialysis. Web. March 25, 2015.
https://www.kidney.org/atoz/content/hemodialysis
MedlinePlus. Dialysis. Web. March 25, 2015.
http://www.nlm.nih.gov/medlineplus/ency/article/007434.htm
Reviewed March 26, 2015
by Michele Blacksberg RN
Edited by Jody Smith
Tags: