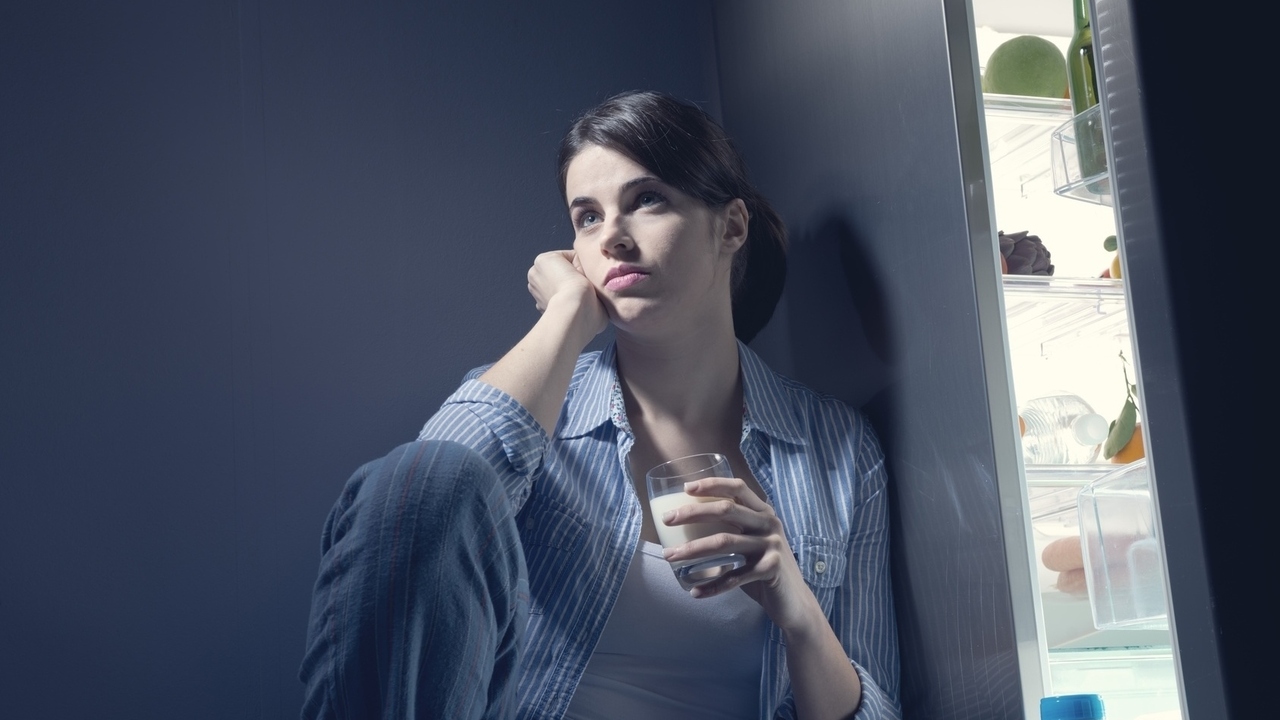 stokkete/Fotolia
Are you one of the thousands of people lying awake at night wishing for sleep? You have tried counting sheep, drinking warm milk, even used a sleep mask and ear plugs, all to no avail.
Insomnia can affect everyone, young and old, regardless of gender, race, or religious beliefs. It can be classified as either an acute condition (meaning it happens for a short time or periodically) or a chronic problem.
Some people have difficulty falling asleep while others fall asleep only to wake up too early staring at the ceiling.
Here are five tips to help you get your best sleep yet!
1) Turn off that phone, tablet, gaming device or TV early.
The blue light from the screen shining brightly into your eyes has a negative effect on the pineal gland. This little gland in your brain regulates your circadian rhythm and produces melatonin for sleep only when it's dark.
When you mindlessly scroll through social media sites before bed, the light from the phone or tablet interfere with quality sleep. Ideally, people should avoid electronics like these two hours prior to bedtime. Try something old-fashioned like reading an actual book (not one on an e-reader).
2) Sleep in a completely dark room.
This includes electronics like smartphones. Research shows even the dim light from the phone resting on your bedside table alerting you of emails, texts and social media updates can affect the pineal gland. At night, close the curtains or consider blackout curtains to block outside light, eliminate or cover up any clocks, and turn off notifications on your phone.
3) Eliminate the alcohol.
Many people enjoy a relaxing beverage after work or with dinner, however it can negatively impact sleep through the night.
Initially you may fall asleep quickly. However, alcohol can increase non-REM sleep and shorten REM sleep. This is not good, as REM sleep is the deep, restorative type you want for your body.
Once the drink(s) makes its way through your liver, it can change your blood sugar and affect your hormones resulting in multiple awakenings, sweating and hot flashes.
4) Try a natural remedy for the occasional restless night.
Supplements such as melatonin, chamomile, magnolia, lavender, passionflower and valerian taken in the evening or before bed have relaxing properties that can help those struggling to fall or stay asleep.
These herbs are often blended into relaxing or night supportive teas too, that you can drink as part of your evening routine.
5) Ask about a sleep study.
Sleep apnea is a serious condition as it restricts the amount of oxygen that gets into the body during sleep. It often manifests as snoring, gasping for air, or stopping breathing through the night.
Sleep apnea is often thought of as a condition associated with obesity, however people of normal weight can be affected too. The incidence of sleep apnea also increases with the onset of menopause so women who are experiencing hormonal changes and who have a difficult time sleeping may want to get evaluated.
Do not go another day without a good night's sleep. Talk with your health care provider if you experience more than the occasional bout of insomnia and consider these five tips.
Reviewed March 10, 2016
by Michele Blacksberg RN
Edited by Jody Smith
Tags: