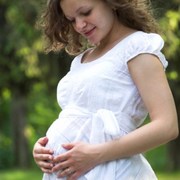 iStockphoto/Thinkstock
Anytime you are contemplating motherhood you need to consider your overall health, including possible chronic conditions.
And in the case of inflammatory bowel disease, a chronic condition that affects the intestines and other organs, it's good to know you can usually go ahead with pregnancy, as long as you are under a doctor's supervision and are diligent about self-care.
A helpful video called "Pregnancy and IBD: What You Need to Know" from Johns Hopkins Hospital lays down a few ground rules:
First, your inflammatory bowel disease -- whether it's ulcerative colitis or Crohn's disease -- must be "very well controlled" before you become pregnant, said Dr. Tina Ha of the Meyerhoff Inflammatory Bowel Disease Center at Johns Hopkins.
Be sure to discuss family planning ahead of time with both your gastroenterologist and obstetrician/gynecologist, Ha said.
"The fundamental goal is that you want your disease to be in remission. That means you feel perfect prior to becoming pregnant," she stated.
When you start the pregnancy journey with your IBD in remission, there's a greater likelihood it will stay in remission. The likelihood of a safe pregnancy increases as well.
On the other hand, IBD that is active during conception and pregnancy raises alarms. Some doctors feel that flare-ups are associated with preterm delivery and low birth weight.
Second, stay on the medications that put your IBD into remission. Your gastroenterologist will monitor types and dosage.
In the video, Ha said that the occurrence of flare-ups from active IBD during pregnancy puts you and the baby at greater risk than the medications themselves. She explained that most IBD medications are Category B, which denotes that they are safe to take during pregnancy.
Third, be sure to maintain your nutritional status and your overall state of health. For example, make sure you are not anemic and that your vaccinations are up-to-date, Ha said.
Fourth, contact your obstetrician and your gastroenterologist if a flare-up occurs during pregnancy. You don't want it to affect your nutritional needs because that affects the baby, Ha noted. Sometimes it's just a matter of tweaking your medication regimen to prevent flare-ups, she added.
Among the symptoms of active IBD are persistent diarrhea, abdominal pain, gas, fever, rectal bleeding, fatigue and anemia.
A reported 1.5 million Americans have IBD, with the two main types being ulcerative colitis, which typically inflames the lining of the large intestine and rectum, and Crohn's disease, which can start in the colon but spread to other tissues in the digestive system.
The Crohn's and Colitis Foundation of America offers a fact sheet called "Pregnancy and IBD" on its website, www.ccfa.org/
The fact sheet details the various IBD medications that are safe during pregnancy. It also explains why some women actually see their IBD improve while pregnant.
Like Johns Hopkins, though, the CCFA urges pregnant women with IBD to be under the close supervision of their doctors.
"While the risk of miscarriage in the general population is one in six pregnancies, it is slightly higher in women with active IBD. All women with IBD should therefore be followed as high-risk OB patients," the fact sheet states.
Sources:
"Pregnancy and IBD: What You Need to Know." Johns Hopkins Medicine. Web video. 18 April 2012. http://media.hopkinsmedicine.org/#/video/Recently%20Added/Pregnancy%20and%20Inflammatory%20Bowel%20Disease
"Inflammatory Bowel Disease: Overview." Mayo Clinic: Diseases & Treatments. mayoclinic.org. Web. 18 April 2012.
http://www.mayoclinic.org/ibd
"Women & IBD Resources." Crohn's & Colitis Foundation of America. Web: "Pregnancy & IBD" PDF download. 18 April 2012. http://ccfa.org/living/women_ibd?LMI=1.7
Reviewed April 19, 2012
by Michele Blacksberg RN
Edited by Jessica Obert