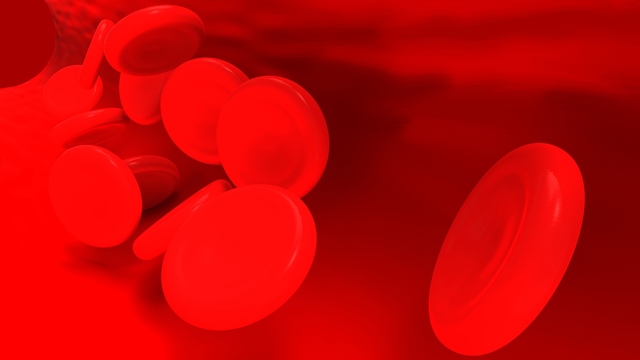 Ventrilock/PhotoSpin
Cholesterol levels are quite the hot topic as they are an important marker for heart health and assessing risk for cardiovascular disease.
Most people think that a heart attack happens when plaque builds up, and then breaks away just as a piece of ice might break from an iceberg.
"It's not like that at all," said Dr. Decker Weiss, a leading naturopathic physician whose training and expertise lies in cardiology. "It's more like a tear or eruption inside of a blood vessel that allows rancid cholesterol to rush into the space."
Understanding your cholesterol numbers is critically important to your long term health.
Cholesterol numbers can increase for a number of reasons, but the actual particle count and number of oxidized LDL (low density lipoprotein) are key risk factors.
A traditional cholesterol test evaluates total cholesterol, LDL, HDL (high density lipoprotein) and triglycerides.
The LDL and HDL levels are counting the number of lipoproteins but not the actual number of particles or the density of each which is critical. Small dense LDL particles are more damaging as they slip into the arterial walls.
In addition, the rancid cholesterol that Weiss mentioned is known as oxidized LDL that triggers an immune response and starts the atherosclerotic process.
"The first step in interrupting this disease process is knowing your oxidized LDL numbers," Weiss stated.
"There's now a simple, non-fasting blood test that your physician can order through different labs. Your oxidized LDL level should be less than 60 U/L. If it's above that level, there are a number of actions you can take. Then re-test in 90 days to see if the changes are working."
So what actions are those?
Weiss is adamant. "If you smoke, stop. Smoking accelerates LDL oxidation."
In addition he said, "Improve your diet. Choose fresh over processed foods. Eat a variety of foods. And make sure you eat a minimum of three cups of fruits and vegetables each day. Limit alcohol. Alcohol – even wine – can also accelerate LDL oxidation. Increase your activity. Exercise helps to protect your heart health, in part by lowering stress."
There are also some supplements that can help lower oxidated LDL levels.
Research has shown that a non-GMO tomato extract helps inhibit the process of oxidation and Weiss recommends this to his patients along with plant-based phytosterols.
It is important that people be proactive when it comes to their health and every little bit counts.
Talk with your health care practitioner today about more in-depth cholesterol testing, specifically oxidized LDL levels, and reduce your risk for cardiovascular disease today.
Sources:
Fuhrman, B, Volkova, N., Rosenblat, M., and Aviram, M. (2000). Lycopene Synergistically Inhibits LDL Oxidation in Combination with Vitamin E, Glabridin, Rosmarinic Acid, Carnosic Acid, or Garlic. Antioxid. Redox Signal. 2(3);491-506.
Holovoet, P., De Keyzer, D., and Jacobs, D. (2009) Oxidized LDL and the Metabolized LDL. Retrieved from
http://www.ncbi.nlm.nih.gov/pmc/articles/PMC2631666
http://www.ncbi.nlm.nih.gov/pubmed/11229363
Itabe, H., Obama, T., and Kato, R. (2011). The Dynamics of Oxidized LDL During Atherogenesis. Retrieved from
http://www.ncbi.nlm.nih.gov/pmc/articles/PMC3108093
Schonewille, M., Brufau, G., Shiri-Sverdlov, R., Groen, A., and Plat, J. (2014). Serum TG-lowering Properties of Plant Sterols and Stanols are Associated with Decreased Hepatic VLDL Secretion. J Lipid Res. Epub ahead of print.
http://www.ncbi.nlm.nih.gov/pubmed/25348863
Press release: IT'S SUMMER. HOW ARE YOU DOING ON YOUR HEART HEALTH RESOLUTION? Media Relations, Inc. Retrieved November 5, 2014.
http://www.publicity.com/press-releases/its-summer-how-are-you-doing-on-...
Reviewed November 5, 2014
by Michele Blacksberg RN
Edited by Jody Smith
Tags: