Welcome!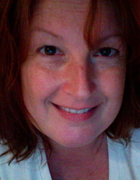 By
Cary Cook BSN RN
August 3, 2010 - 6:32pm
Welcome and thank you for joining this rheumatoid arthritis group.
I'm a nurse with RA. It has forced me to stop working physically, I left my job two years ago. I have been on and failed several medications, including some biologics. I developed fibromyalgia secondary to RA. Right now my disease is under fairly decent control. I take about 12 medications every day, in addition to Enbrel once a week.
Please don't be shy. Share your stories so you can help yourselves, and others.