Restless leg syndrome-my tips, experience etc.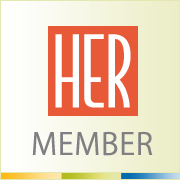 By
carolynv
July 21, 2011 - 2:43pm
Restless legs is real and I have had them for about 15 years. THe first thing I used was Magnesium Glycinate - is seems to be better for the body to process and helps with RLS. If I am traveling my air or going somewhere with higher elevation (mountains in Colorado) I increase my Magnesium the day before and take some with me to take if symptoms arise. Recently I found out that I was Iron deficient and when I eat more foods rich in Iron RLS does not seem to be as much of a problem so this is easy to monitor. I also know that Benadryl will triggor RLS badly so I suggest avoiding this if possible.
Women tend to be low on Magnesium and Iron so this is a link to the symptoms. I have had it very badly at times but find the Iron and Magnesium take care of it so I do not feel the need to resort to prescribed medications that end up sometimes having side effects and causing other health issues-possibly. I know when RLS is active a person will try anything to get them to stop. I find that with light exercise, watching caffeine intake and avoiding in afternoon so it does not act up at night, Iron intake, Magnesium and B vitamins that I am able to really keep RLS calm. When it does act up I know I need more Iron but take an extra Magnesium pill (or two) which helps within 20 minutes.
I hope this helps someone else. Good luck!