Do you feel people can make a difference in the quality of health care they receive?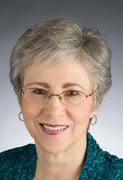 By
Margo Corbett
February 2, 2012 - 7:28pm
I feel people can make a big difference in the care they receive. As the medical system has changed and become more complex and fragmented over the years people,especially those over 50, haven't taken time to think about how their care has been impacted until they experience some form of poor care or an error. They are then very bewildered and wondered how it happened. We weren't taught how to be patients and "don't know what we don't know". Life is so busy few of us take time to learn or even realize we need to learn. A few key skills can make the difference between a timely accurate diagnosis or a missed / misdiagnosis, seamless care or an error. I'd like to know what you think people can do to make a difference...before I share my thoughts.