Welcome to the group!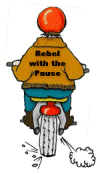 By
deeadams
August 17, 2013 - 9:30am
Just wondering if any members have psoriatic arthritis? If so, let us know how you're dealing with it. If not, what is the hardest part of dealing with psoriasis for you? What treatment works best for you?
I'm on my 3rd week of taking Humira every week....been taking it bi-weekly since July 5. I seem to notice a LITTLE improvement in the pain and swelling of my fingers and toes, but not much with the dry, flaky, itchy skin. Possibly the inflammation is less though. I'm so tired of this 24 hr/7 days a week problem!! How about you?