Save 85% or More with Extreme Couponing: Here's How!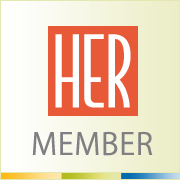 By
mariogaines947
November 1, 2015 - 5:57am
If you watch plenty of reality TV, you may have seen a show about extreme couponing at least once. Watching such shows can really make you ask how those people are able to save so much with little pieces of paper. In reality, it's definitely a possibility to save up to 100% of your expenses, but it's a rare occurrence. Around 80-85% savings would be a more realistic goal.
If you're aspiring to get this kind of discount on your next shopping, read on.
How Extreme Couponing Works
Extreme couponing isn't just the simple use of discount coupons during your purchases. The word "extreme" is used in its every sense--well-thought out, carefully planned, and radically targeted towards getting the highest discount in history. An extreme couponer aims to use as many coupons as possible in order to get the best deals offered at that exact time. Every coupon is precious, and even a single coupon left unused is a huge waste.
Sometimes, extreme couponing may seem exaggerated, but other times, it's just a great way to save money. In most cases, you'll be able to get a discount of 50% or higher from your original purchase price. It's not bad if you think about the amount you'll be able to keep for yourself once you're done shopping.
The Best Techniques in Extreme Couponing
To get the best deal in extreme couponing, here are some techniques that you can use.
Technique No. 1: Invest in coupons.
The best coupons can be found in almost all subscription magazines and newspapers. To get copies of these, you have to subscribe to these reading materials and this will require you to spend some money. You also need to invest a lot of time and energy in coupon-cutting and sorting.
Technique No. 2: Familiarize yourself with marketing strategies.
Not all sales are money-saving. Sometimes, companies just mark the item as sale even if the price is the same as its original one. Knowing these kinds of marketing tricks will keep you from buying things that don't have good discounts.
Technique No. 3: Organize your coupons.
Sort your coupons firstly based on the expiration date. You need to purchase the item before the coupon expires. Segregate your coupons into categories so that when you need a particular item, you can easily find the coupon to buy it with.
Technique No. 4: Shop at the right place.
Find a store that offers double coupons so you can use all of your coupons without restrictions. You should also know about the store's couponing policy and other general guidelines to make sure that you aren't causing any inconvenience to the store management or other customers.
Technique No. 5: Always get the biggest offer.
What's better to buy: a can of olives or a whole box of canned olives? If you're a regular consumer, you may say that the single can is better since you aren't in need of a lot of olives. However, for extreme couponers, the more you buy, the bigger your overall savings will be, so you should always go for the bulk product.
These techniques will not only make you a better extreme couponer, but also help you in your quest to get the biggest discount of your lifetime. In the end, it's you who will benefit from all of those purchases and savings.