5 Secrets For Women To Achieving Soft, Shiny Hair Naturally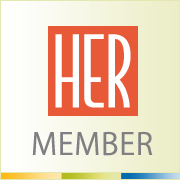 By
mariogaines947
November 16, 2015 - 10:06am
Who doesn't want shiny, soft, and beautiful hair? Women, in particular, love to style their hair and make sure they have a "good hair day" every single day. If it takes hours of shampooing, blow drying, and professional styling to achieve this, many women will happily endure it.
However, styling isn't the only way to get the beautiful hair that you desire. In fact, there are natural ways that you can do, to maintain your hair and improve its health and shine. This is a much safer way of getting beautiful hair, since frequent styling can actually damage it.
If you want to get naturally soft, shiny, and full hair, these are the five secrets you need to follow.
1. Always brush your hair.
The 100-stroke brushing secret is true. Brushing your hair regularly not only removes the tangles, it also promotes hair flow and natural body. Using the right brush can contribute to the form and flow of your hair. You can use a round brush to twist the ends of your hair, giving it some nice shoulder curls.
One thing to remember is to never brush your hair when it's wet. Wet hair is vulnerable and easily breakable. When you brush your hair or force to remove the tangles while it's wet, you may lose a lot of hair in the process. You can also cause split ends because of the friction brought about by the brushing strokes.
2. Use a natural oil as a hair supplement.
Natural oils are very popular among naturalists and organic enthusiasts. Some of the most effective oils for hair health include argan oil, coconut oil, tea tree oil, and jojoba oil. These mild oils are not essential oils, but rather carrier oils which can be applied directly on the hair as a leave-in conditioner. You can also use them as a shampoo or conditioner during baths. Simply rinse them after a few minutes of soaking.
Choosing the right oil is tricky because many products today are diluted or mixed with impurities. Make sure you buy the purest form of natural oils to get the best results from using them.
3. Eat a healthy and well-balanced diet.
The food that you eat can also affect your hair because it's a part of your body. The hair roots and follicles need nutrients in order to promote hair growth. Hair loss is also attributed to the lack of certain nutrients such as zinc and protein. Getting enough of these nutrients will help your hair maintain its body and length. Protein, in particular, is very important because it is the building block of hair cells. Without protein, your hair cannot grow and the existing strands will become dull and lifeless.
4. Get a haircut regularly.
A haircut may not sound like the best way to keep your hair healthy, but in fact, it is. Getting a regular haircut at least every six months will remove the split ends from your hair and also promote hair growth. When your hair gets cut, its natural response is to fight back which means, in this case, to grow longer. The more the hair gets cut, the faster it grows.
However, make sure you aren't cutting your hair recklessly. Go to a stylist who knows how to properly cut and style hair. Don't get a haircut too frequently. Three months is the minimum length to get haircuts. Otherwise, your hair may develop a reverse response and actually shrink away or shrivel.
5. Don't get treatment too often.
Hair treatments are very popular because they promise beautiful, straight, and shiny hair. But is having long straight hair worth it if it only lasts for a couple of months? And what would you do if your hair starts to dry out after extensive treatment? The best solution is to avoid treatment altogether, only getting essential procedures like hot oil treatment and coloring regularly.
Your hair also needs care and attention, just like any other part of your body. If you give your hair the pampering it deserves, you will have an easier time of styling it. However, if your hair is abused and poorly cared for, you can expect it to turn against you. Make sure you give your hair proper nourishment and don't forget to supplement it with the right nutrients.