Music to Make You Feel Better...and How It Came to Be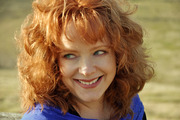 By
carolan
October 8, 2012 - 11:17am
I remember how the song "Lighten" came to me as clearly as if it were yesterday. I was rocking my baby to sleep and probably drooling on myself because I was so tired and relaxed at the same time. I thought of all the other women in the world who work so hard,give tirelessly of themselves to their families and the world, have such love that they share. I was thinking of how incredibly wonderful they are….how precious and loved they are. and how they probably still struggle with occasional feelings of guilt, insecurity and self-doubt…sometimes questioning if what they are doing is enough, good enough.
By 'they' I mean YOU. YOU and ME. and probably most women around the world.
So, I was sitting in our little nursery and knowing what I wanted to do in a rare moment of clarity. I wanted to create a musical hug for you, like a soft, warm neck and shoulder wrap (you know the ones you heat in a microwave) but in audio form.
Then I closed my eyes and the melody came drifting into my head…a moment later, here come the lyrics landing on my mind. Wow! It felt right and good so I went with it and a few months later, this song was recorded, performed and (thank you God) loved.
Here it is – you are so loved!.. ."Lighten" .http://carolandeacon.com/wp-content/uploads/2012/07/06-Lighten-concert-live.mp3
May you find comfort here…
Love to hear from you!
C