Control Your Uric Acid With Some Home Based Remedies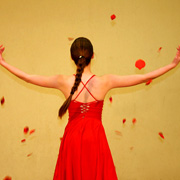 By
jasmine_writer
April 14, 2016 - 10:55pm
The excess of uric acid in the blood or hyperuricemia has so many reasons to occur; either because of the excess in its production in the body or reduced elimination of this acid through the kidneys. This excess can lead to certain health problems like gouty arthritis, kidney stones and renal failure. These increased levels are also linked with hypertension and cardiovascular disease.
One needs to know about the normal range for these levels for an individual. In men this range should be between 3.4–7.0mg/dL whereas in women it should be 2.4–6.0 mg/dL. There are so many foods that can increase these levels and also so many reasons as well. The same way some diseases like diabetics and also some medicines can contribute to increase these levels. To control these levels one need to be very much careful about the diet and eating habits. Some home remedies and precautionary measures can lead you towards betterment.
Use Apple Cider Vinegar :
Apple cider vinegar is a natural detoxifies and it can be helpful to remove all sorts of wastes from the body and uric acid is one of them. The malic acid in apple cider vinegar use to eradicate uric acid from the body. It has antioxidants qualities as well. You can add this vinegar in water and drink it. Use it twice or thrice in a day for better results and till the time you get the results.
Use Lemon Juice :
Some people think that if they will use the lemon it also will increase the acidic levels but the reality is quite different. Lemon has alkaline effect that can control the uric acid. The presence of Vitamin C in lemon is also very helpful in decreasing the level of uric acid. Squeeze the lemon in water and drink it.
Use Cherries :
Cherries are packed with the useful chemicals that can reduce uric acid levels. Because of their purple color they contain flavonoids and these are having anti-inflammatory qualities. Eat the cherries or drink their juice in order to get the best results.
Use Baking Soda :
Baking soda has so many qualities. It can surely reduce the uric acid. The management of alkaline is possible with its help. You can mix it in water and can drink it. Remember don't use it regularly and especially those who have hypertension issues.
Use Olive Oil :
After heating the vegetables oil most of them can be turned into rancid fats. These fats can control the amount of Vitamin E in the body which is very essential for the elimination of uric acid. Olive oil is indeed the best in all. Use it while cooking your meals and even over the salads.
Use Water:
It is the most inexpensive and easy way to get rid of the uric acid. Water is also one of the natural detoxifier. The increased uric acid can be controlled by their elimination through urine. Gout attacks can also be stopped with the help of water.
There are some more tips to control your uric acid levels like,
High Fibre diet
Low fat dairy products
A Low-Purine Diet
Wheat grass Juice
Always try to follow a healthy lifestyle. It will certainly lessen the problems from your life.