Depression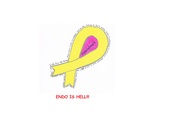 By
OpalRayne
July 4, 2012 - 5:07pm
I have suffered from depression since around the time that my parents got divorced. I went through a period of suicidal thoughts and an attempt to take my own life (didn't happen, I'm still here!) I lost my first husband to suicide in '99 and vowed after my own attempt to never no matter what I'm going through not to attemp another suicide.
I have recently had a death (furry friend) in my family and with not being able to find employment and being sick (I have endometriosis-non surgical diagnosis, asthma, IBS-D).
I have no family anymore other than my current husband and our cats. I placed 4 children for adoption, and get depressed about them-not necessarily my decision for placing them but the fact that I can't have any more children (tubes tied).