Can anyone help me? Me and my fiance have not had sex in a year. I'm concerned.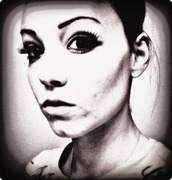 By
is_he_cheating
October 14, 2010 - 1:02pm
okay here is my story.
Me and my fiance have been together for almost three years. we both worked at the same place. well october 10 of 2009 we got into a big fight and i went and stayed with a friend for about four days. About a week later i found out i was pregnant. He denied that it was his baby. He accused me of cheating on him during the four days i was gone. In wich i didnt. We began fighting alot throughout my pregnancy. When i was about 6 months pregnant he kicked me out and told me he was not the father and called me a whore. So i moved in with my freind amanda from work because i did not have a car or drivers licence and i needed to be able to get to work. He started telling everyone i moved in with some guy. He also claimed that the guy i was supposedly living with was really the father of my baby. Wich was not true. Well i had to move out of my friend amanda's because their landlord said they could not have any imediate family move into their home. so i had to quit my job and move into my mothers house. At the time my mother lived with my grandma so i had my moms house all to myself. well i did not go into labor on my due date so i was scheduled to be induced four days later. Two days before i was going to be induced i called him to let him know that if he wanted to be at the hospital when his son was born it would be on June 24th at 6 a.m. He started to fight with me again and so broke down in tears telling him that this is his son and if he does not show up he would miss the only opportunity to see his son be born. He eventually calmed down. He told me to call him the next day on June 23 so i did and i ended up going into labor naturally at 10 pm that night and we both showed up to the hospital. He seemed axious and happy. He held my hand throughout delivery. I delivered at 7:36 a.m. on June 24th. I stay 3 days in the hospital and my intensions were to stay living at my moms house. but instead he asked me to move back in. so i said yes. I wanted to be a family together and not have to go to court. well our son is almost four months now and me and my fiance have not had sex since the begining of october before the big fight. I have tried to cuddle with him and he pushes me away. I ask him why we dont have sex and he says "i dont know quit asking me". so i dont know what to do. he wont talk to me about it at all. He just gets upset if i bring it up. so i have stopped asking him. I asked him if he just does not find me attractive anymore and he says " not its not that". I am so worried and thinking the worst of things. I really dont know what to do.