Anyone here from Tamworth NSW?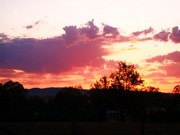 By
Audessa Dawnelle
October 6, 2010 - 6:02pm
Hi. Im Audessa, and Im from Tamworth NSW. I have a pretty bad case of PND and I have no support. It would be great if I could find people close by to maybe get together and have a chat. If not anyone suffering from iit also that wouldnt mind chatting with me would be great!