CRESTOR ?? or not??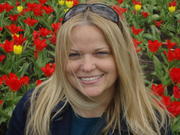 By
deliap
January 4, 2012 - 1:51pm
Hi. I am 54 years old. I have had Hight cholesterol for as long as I can remember. I am not overweight at all, and my Doctor can't seem to understand why I had such high cholesterol. I have been taking Crestor, 20 mg for the last year ... a few months ago I started to notice some stiffness in my hands, and j oints. Now I did my research and found that YES, this med can infact have these side effects. However, now I am worried because I'm afraid that while my cholesterol is under control, I may develop some serious arthritis?? Help.. I am so not comfortable with taking meds of this kind, but, seriously, just don't know how else to lowere the Cholesterol. Oh, and yes I had a 'doppler' test done, and It did show some plaque somewhere.
Can anyone shed some light on this medication? Can anyone tell me if there is a natural version of this that might be better?? And has anyone had joint issues also??
thanks