Open or Closed Adoption?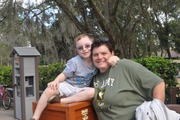 By
bearcop
Blogger
February 7, 2012 - 7:57pm
I wanted to get opinions concerning your feelings on open or closed adoptions. As you go through the adoption process, are you willing to have your adopted child know that they are adopted and to have the knowledge of their biological roots?
I ask this because as I found out about my adoption, a gush of emotions ran through my mind and body. But, all in all I am so blessed to have had the family I had. I wish I had the ability to know my biological roots. I had to go through genetic testing when I was pregnant and I didn't have any information to offer. So, not that I want to reunite with anyone, but it is nice to know where you came from and what your roots are.
What are your thoughts?