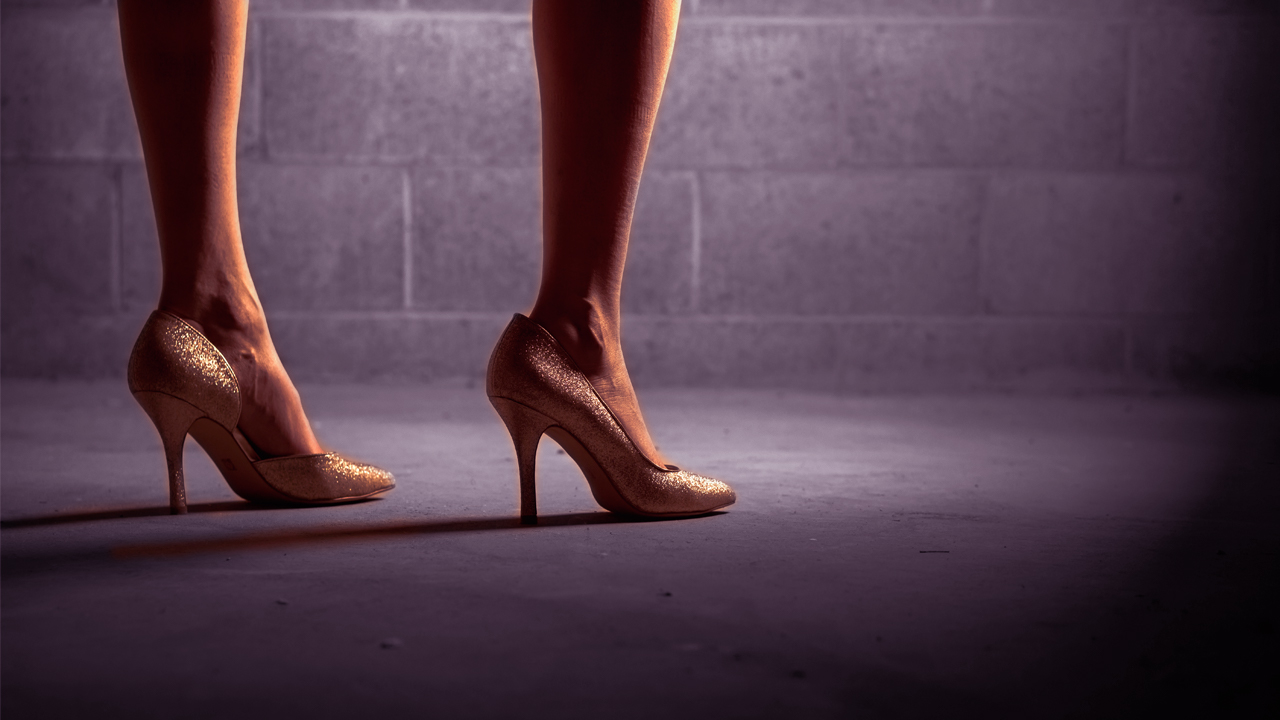 Graphic by Aydali Campa
Warning: this piece contains explicit and distressful content.
Summer is almost here, and it seems that when the temperature rises the amount of catcalling and incidents of street harassment rise with it. Catcalling still happens in the colder seasons, but as more people are outside enjoying the warmth of summer, it seems to leave more room for these unsolicited comments to occur way more often. A large majority of women have experienced the nuisance of catcalling, but have we ever come up with a way on how to deal with it? Do we simply ignore it or say something back? I decided to ask women about their worst catcall experience and how they dealt with the situation. I then asked them what they really wished they could've said to the unsolicited commenters. I received over 80 stories. I included as many stories as possible and they are raw and unfiltered. I wasn't prepared for the amount of terrifying content these stories contained. They are the true reality of the horrifying nature behind catcalling and street harassment. A majority of these women reflect back on experiences that happened years ago, able to remember each distinct detail perfectly. This shows how catcalling is emotionally damaging and leaves most women scarred for life depending on the severity of it. Hopefully these women's experiences will solidify the fact that more often than not catcalling is purely harassment and will leave you feeling less alone.
Kelley, 25.
Worst catcall experience? "I had a dude tell me that I'm so cute he's going to go home and get his gun and kidnap me. I got on the bus and got a stun gun shortly after. I was followed and screamed at for miles while riding my bike by a dude legit screaming at me to get in his car."
Response? "I lost him by finding other cyclists and told them what was happening and he drove off."
How you wish you could've responded? "I wish I could have busted his windshield."
Lydia, 28.
Worst catcall experience? "On my way to work one day around 11 am I had a guy follow me for 4 blocks in his car asking to talk to me. I ignored him until he pulled his car over and told me I was beautiful and said I should get in his car."
Response? "I said f*ck you, leave me alone and gave him the finger. He said what is wrong with you and kept going on but after that I just ignored it."
How you wish you could've responded? I wish I wouldn't have gotten so scared. It's always scarier when they're following you in a car for some reason. I wish I would have explained in detail why what he was doing was so fundamentally f*cked up, and that there was something wrong with him, not me."
Lori, 34.
Worst catcall experience? "When I was on my way to work, wearing a business-appropriate outfit, with a coat that fully covered my body from my neck to my knees, a guy said, 'I want to f*ck your big white titties, girl.'
Response? "I made a disgusted face and kept walking."
How you wish you could've responded? "I wouldn't have responded any other way because I'm a lady and I don't feel that yelling and cursing solves anything or makes anyone realize they are being a crappy person, so I'm glad I responded the way I did. He was not worth my time."
Nikia, 38.
Worst catcall experience? "I was walking home from work at the age of 23 when a dude walked by and tried to holler. I just kept my head down and kept walking. Well, he got so mad he stopped me on the next block, pulled out a gun and robbed me. He told me after going through my pockets that he pulled a gun on me because I had ignored him."
Response? "Poor naive me felt bad and gave him my number afterwards, I mean, oy."
How you wish you could've responded? "I don't know. I wish it would have never happened. I'll never forget it though. He had the biggest gun I've ever seen in my life. I still remember standing on the street wishing someone would come help me."
Christen, 29.
Worst catcall experience? "Someone proposed marriage to me as they were stopped at a stop sign and allowing me to cross the street."
Response? "I declined his offer, reminding him that we did not know each other."
How you wish you could've responded? "I wish I could have asked him how many times a drive by proposal has worked for him."
Rose, 36.
Worst catcall experience? "I was about 18 years old and got catcalled by the federales/military police in Mexico City from the back of a truck."
Response? "I cursed them out and got a gun pointed at me. Me enraged and slightly insane I screamed something like 'are you really going to shoot me for defending myself? then go ahead!' It was so long ago I don't remember the details of what was said. I just remember getting an automatic weapon pointed at me as they were driving past."
How you wish you could've responded? "I'm 36 now and I don't feel I responded inappropriately because his face changed after he saw I wasn't afraid of him and I called him on this bullsh*t. F*ck that dude, I knew he wasn't going to shoot me."
Samantha, 28.
Worst catcall experience? "When I was 19 in college they were building a high rise between my dorms and building. I got catcalled by the same group of men every day for a week."
Response? "Being who I am, I couldn't care less about their amusing advances, and one day I stopped and literally flat out asked them why they did it, knowing that nothing would ever come of their mindless bullshit. One of the guys said 'we do it because it helps pass the time, and frankly it's downright hysterical to see little women get flustered and upset, or sometimes it helps someone who looks miserable feel better about themselves.'
How you wish you could've responded? "I wish I could of given them some insight into how much women actually dislike it. Maybe it would change their minds about their pastime."
Jacqueline, 34.
Worst catcall experience? "I was 22 crying on the phone walking when a guy starts the 'mmm, what's up, mmm' while I'm sobbing. I changed directions to head the opposite way and he follows me shouting about how I should give him a chance and calling me stuck up."
Response? "I pause my conversation, turn around full red face, snot nosed and scream at him to leave me the f*ck alone before I stuff his face into a wheel well and drive away. Of course him and all the other dudes start egging me on call me a bitch. The worst part was I was on the phone with my then boyfriend, now ex, who kept telling me that I shouldn't provoke them. Excuse me?"
How you wish you could've responded? "I honestly wish I could have kept ignoring him, but I was locked into one area because of the car. My response, while volatile, gave me enough rage-confidence to scare them off. Didn't stop the comments though."
Lizzie, 26.
Worst catcall experience? "I was 20 headed for work at 4:30 am (coffee shop). A guy in a car driving the same way as me kept talking to me through the window, creeping along slowly as I walked."
Response? "After ignoring him telling him no insisting that I have to get to work and that I'm not interested and to leave me alone, he pulls his car onto the sidewalk blocking my path. No one else was out at this time and the only thing that saved me was my coworker happened to be driving by on her way in and saw me."
How you wish you could've responded? "Honestly, I'm okay with how I responded in this situation, because I plainly and consistently told the man no without 'doing it gently' as I often hear people describe and which I've done myself in the past. The really troubling part is what might of happened if my coworker took a different road that morning or had been running late."
Jasmine, 28.
Worst catcall experience? "When I was 23, two guys starting following me late at night with the usual catcalling, 'hey shawty, can I walk you home?!' and 'damn, you look good in those jeans.' I've never been afraid and can take care of myself, so I always walk straight and head high. However, these guys followed me for blocks."
Response? "I politely told them I'd appreciate it if they didn't follow me and one of them grabbed my butt and pulled me towards him, pushing his pelvis to mine. I grabbed his hand and twisted it so he'd let go. I told him if he touches me the f*ck again, I'll put my fingers in his f*cking eyes. At this point him and his friends both started grabbing me and laughing. I punched one of them in the face giving him a bloody nose and then I ran and ended up at a dead end. I started kicking cars to set off the alarms. This made them run and some older man came out of his house with a gun. I explained what happened and he walked me to the train station. He was probably about 70 and I never felt safer in my life."
How you wish you could've responded? "I wish I would've been carrying pepper spray and more wary of my surroundings."
Liz, 23.
Worst catcall experience? "In Penn Station, a man got down on his knees and screamed 'God damn! Bless those damn titties' while waving his hands in the air."
Response? "I was only 17 at the time and didn't know what to do so I just laughed."
How you wish you could've responded? "Looking back, I wish I told him off. He was really scary though, so it might not have been smart."
Cara, 24.
Worst catcall experience? "When I was 23, a man on the street slapped my ass so hard it was red the next day." Response? "I ran after him and grabbed his shirt. He was really shocked and drunk. I told him to f*ck off. He turned around for a second but then kept on walking."
How you wish you could've responded? "I was happy with what I said, since it seemed to work."
Catherine Claire, 21.
Worst catcall experience? "When I was in Argentina a random man by the street markets asked to take a picture of me. I said 'no' and started to walk away and he grabbed my arm. I then ran across the street and 10 minutes later was looking at necklaces and felt someone touching my arm. I assumed it was my friend, then turned around and the same man was standing there creepily smiling with camera in hand."
Response? "I sprinted away because I was so freaked out."
How you wish could've responded? "Honestly, I don't know it was so creepy. If I was in a place I was more comfortable in maybe I would've said something to him along the lines of how that is not okay, but I didn't feel safe."
Shereece, 26.
Worst catcall experience? "When I was 19 I was walking back to my dorm from a late night CVS run around 3 am. A car with three guys in it followed me for about 5 blocks making comments about my body, mostly about my breasts, how big they were, and if I was wearing a bra. One of the guys was egging the driver to pull over so he could 'get out and show me what a real big dick was like.'
Response? "Every time I tried to use my phone to call for help the driver would lay down the horn and shout at me, 'every time you try and dial that phone I'll drown you out.' They finally stopped when they saw a cop car pull up behind them. I really thought they were going to hurt me."
How you wish you could of responded? "I wish I had gone in another direction, but I was too afraid to turn my back to them. I wish I would have spoken up for myself, but who knows if that would've escalated things. I'm just glad I wasn't physically harmed."
Editing Note: This article did not filter through the normal EmpowHER editing and fact checking process. It was checked for spelling and grammar.
Read more in Being HER