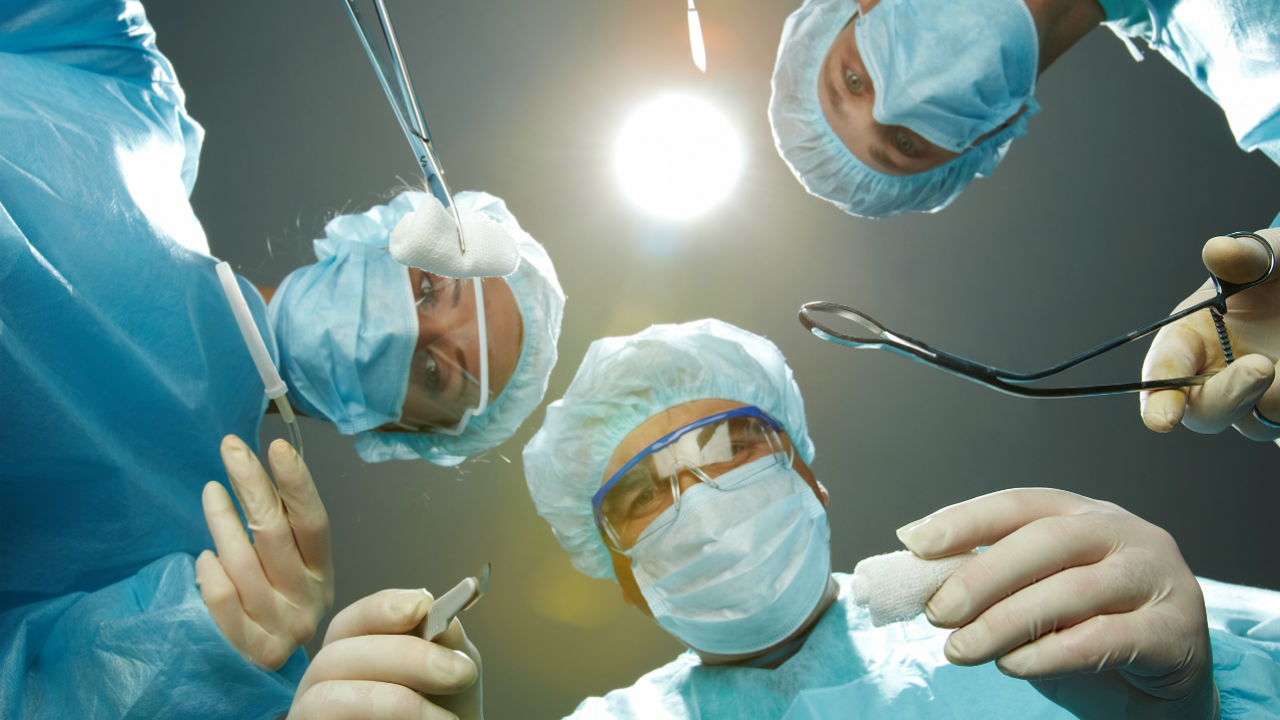 MonkeyBusiness Images/PhotoSpin
After many years of being sick with diverticulitis — 13 to be exact — and then having a complete hysterectomy, I've come to a crossroads. I know you're thinking, "What does one body part have to do with the other?" That's why I always say — know your body parts . If I would have known then, what I know today I would not have had a hysterectomy. I also would not have started this incredible company called HER, Inc. Yes, It is really HER, Inc., with EmpowHER being one of the companies under the HER umbrella.
HER, Inc. will soon be launching SkinSAFE, the first ingredient-based discovery and recommendation platform for beauty and skin products. We developed SkinSAFE with the Mayo Clinic to give everyone the knowledge and power to personalize the way they purchase products based on ingredients that are healthy for their skin. And, once again, it came about because of my own health situation. In fact, if you're interested, you can sign up for early access here: http://www.skinsafeproducts.com/
But do you see a pattern here? Now, we're close to launching while I'm in the hospital recovering from surgery. Yes, I had surgery last Friday, something I should have done 13 years ago. But, if I had done it then, I would not be here today talking to you about all the blessings, amazing women and gifts/awards that have been bestowed upon me since starting the company because of what I feel was the wrong surgery. What's the saying? Out of something bad, comes something good! I am here to tell you it's ALL GOOD NOW!!
Gifts come in small and large packages. They come in pretty wrapping paper and sometimes in not-such-pretty wrapping paper. No matter what it looks like or what you might think of the gift when you open it, it doesn't really matter. Because even out of the worst looking gifts, some of our greatest joys and deepest experiences are born. I say this with authority because I live my life this way every day, especially since starting HER, Inc.
I have to tell you all something though. Shhh ... please don't share it with anyone. The whole world is about to know this. I must say, I was starting to feel sorry for myself. Me having to have this surgery that I REALLY didn't want but needed, so I can continue to travel the world and spread the message about my story and why every woman should have the best health care. And then it all changed. I had dinner with a good friend of mine while in New York and he said, "You are always the positive one. What's wrong with you? Why are you so negative about doing this surgery? When you think bad thoughts, bad things will happen to you ..."
And then it hit me. For the very first time in my life, I was having surgery without a husband next to me as I awake from the anesthesia. Wow!!! What a phenomenon. I was going to have to suck it up and do it all by myself. How did that happen to me? When did it happen to me? I hadn't recognized it. I had never felt lonely before. And yet, I'd never felt so alone, all at the same time. We sat in my friend's beautiful midtown condominium at his dining room table, sipping some hot soup, and I started to cry. You could see how bad he felt for me but at the same time he's like, "What's with you and the negativity? It's so not you. Why are you crying?"
Well, I was crying because someone had just asked me whose face I'd like to see first when I come out of the anesthesia and I did not have an answer. My mom was a given. My daughter a given. But, at the end of the day, if Amanda couldn't come because she's working and my mom couldn't do it because my dad is so sick, then whose face would I want to see? For the first time I had to really look at my life at 55 years old and say, who would I want? What would that person look like? Would they be there for me any time I needed something? I have my dear friends, many of them, and of course I'd want to see their faces. But, would they be the first face I would want to see?
For the first time in my life, I really want a true partner. Someone who will be there no matter what. Someone that would stay in the hospital with me just like I'd watched one of my best friends' husbands do for her. Just like I had done for my former husband and SO many others who've needed help as they've tried to navigate this horrific health care system. And here I was wondering, who? Well, I am no longer wondering who that will be. I am more in the mindset of what my new normal is going to be. Of course my mom, daughter, and girlfriends will come in droves. They will stay with me, take care of me and help me heal and share their love. But, love is different depending on who's giving the love and who you want to receive the love from, right?
Well, here's what happened. I saw my mom when I came out of surgery. I am very happy I was able to see her beautiful face. Do I wish I'd had that significant other or a husband? Of course I do. But, for now, it's just the way it is. I have so many incredibly wonderful and caring friends, both men and women, who are all here for me. I feel blessed and honored to have met so many amazing people and to have such support. But, I keep asking myself, what about the people who have no one? Who will they see when they come out of surgery? Who will advocate for them?
Edited by Jody Smith
Tags: