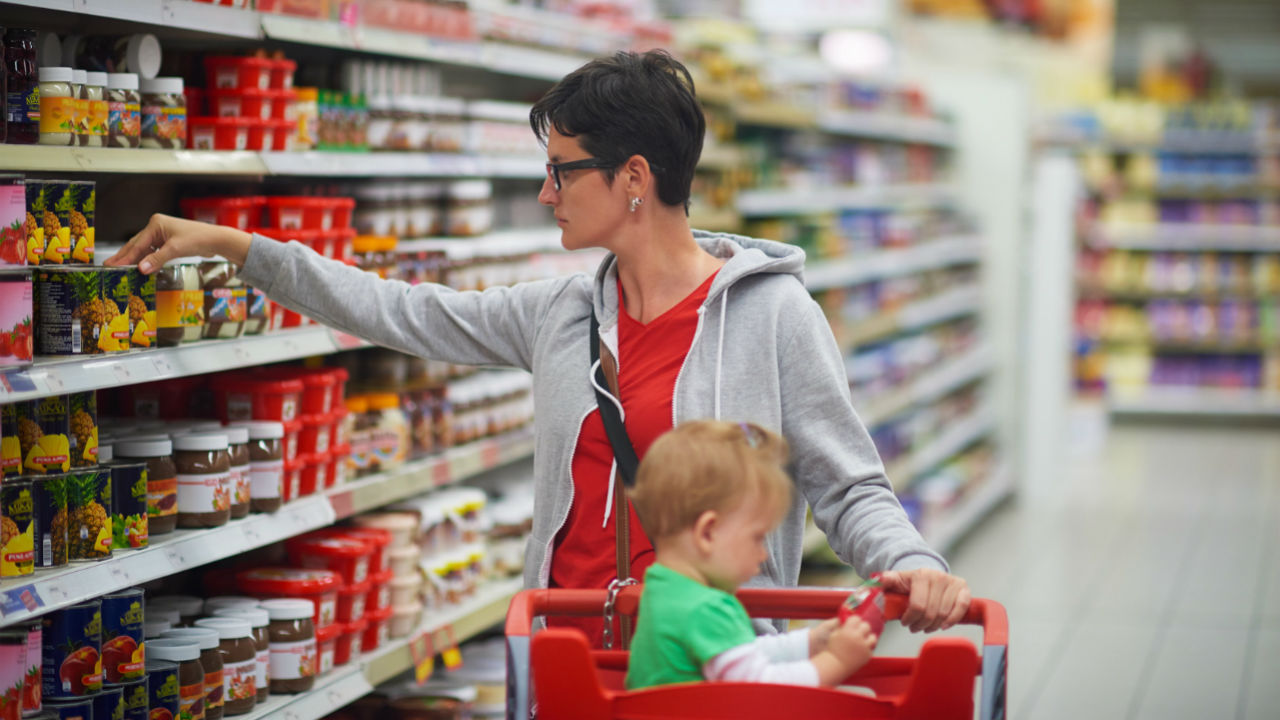 .shock/fotolia
The U.S. Food and Drug Administration is making major changes to the nutrition facts labels you see on packaged food items for the first time in 20 years. The new nutritional labels highlight serving sizes and calories with larger and bolder type.
The new labels also include the following changes:
Servings size requirements that better represent how much is really being consumed, rather than how much should be consumed. "By law, serving sizes must be based on amounts of foods and beverages that people are actually eating, not what they should be eating . . . The reference amount used to set a serving of ice cream was previously 1/2 cup but is changing to 2/3 cup," the FDA said.
A new line for added sugars such as high-fructose corn syrup and other sweeteners.
A "dual column" for products larger than a single serving that show the amount of calories and nutrients in both a serving and entire package.
Food packages that are typically consumed in one sitting, like a 20-ounce soda or 15-ounce can of soup, must be labeled as one serving.
Vitamins C and A (rare to have a deficiency) have been removed from labels, and vitamin D and potassium have been added as there are more recorded deficiencies.
Daily values will be updated (for sodium, vitamin D, etc.) to match the 2015-2020 Dietary Guidelines for Americans.
In addition to percent Daily Value, manufacturers must list the actual amount of vitamin D, calcium, iron and potassium.
Calories from fat will be removed from the labels, since research shows the type of fat is more important than the amount.
A description of what the daily value means will be added. Labels will read: "*The % Daily Value tells you how much a nutrient in a serving of food contributes to a daily diet. 2,000 calories a day is used for general nutrition advice."
Here's a comparison of the old nutrition label next to the new nutrition label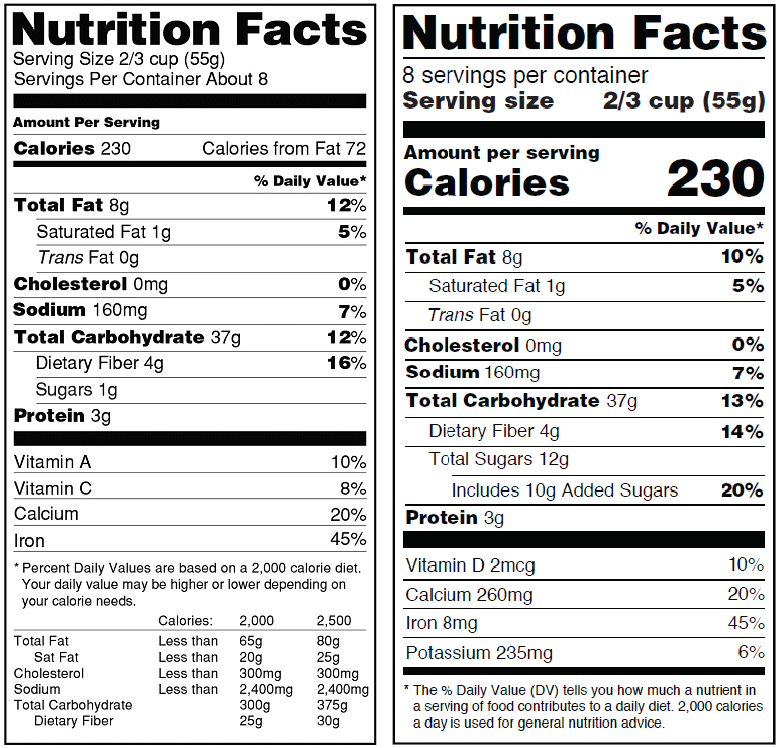 Via FDA
This change is required to take place by July 26, 2018, except for food manufacturers who make less than $10 million annually who get another year extension.
"I am thrilled that the FDA has finalized a new and improved Nutrition Facts label that will be on food products nationwide," said First Lady Michelle Obama in a press release for the FDA. "This is going to make a real difference in providing families across the country the information they need to make healthy choices."
Article Sources
U.S. Food and Drug Administration
http://www.fda.gov/Food/GuidanceRegulation/GuidanceDocumentsRegulatoryInformation/LabelingNutrition/ucm385663.htm
http://www.fda.gov/NewsEvents/Newsroom/PressAnnouncements/ucm502182.htm