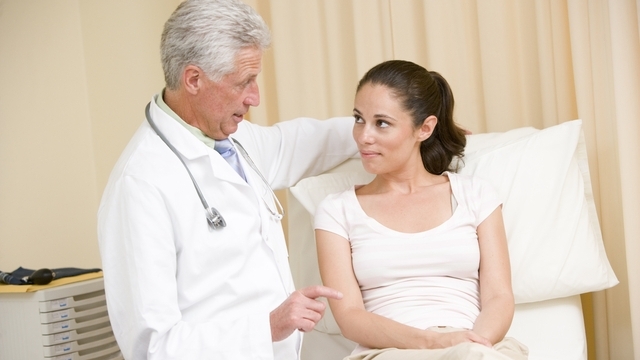 Do you know women who keep secrets from their doctors?
Well, according to a new study conducted by Allergan and endorsed by the Women's Health Foundation, one in five women have kept information from their doctor because they were too nervous or embarrassed.
The survey also found that approximately two-thirds of women have never had a discussion with their doctor about their bladder health, a sometimes "embarrassing" topic, when an estimated 40 percent of all women in the United States live with overactive bladder (OAB) symptoms, according to Urology Care Foundation.
"These women often worry about having an accident and mapping out bathrooms wherever they go. Unfortunately, many settle for living with the condition in secret and are even reluctant to tell their doctors when their medicine no longer works for them," Missy Lavender, Founder and Executive President of the Women's Health Foundation.
The majority of patients who do go to their doctor to discuss and get treatment for OAB, stop taking their pills within a year due to lack of results or side effects.
Women need to be advocating for their own health by speaking with their doctors, getting second opinions and finding alternative treatments when something is not going "right" with their bodies, even if it is a common, yet sometimes "embarrassing" topic.
"While I appreciate that talking about bladder leakage may be embarrassing, there are options after pills. Treatment options, like BOTOX®, may provide relief for those who have tried another OAB medication and are still frustrated. The more honest conversations I have with my patients, the better equipped I am to work with them to find the right treatment approach," said Dr. Elizabeth Mueller, MD, MSME, associate professor and division director of Female Pelvic Medicine and Reconstructive Surgery in the Departments of Urology and Obstetrics & Gynecology at Loyola University.
Specialists, such as urologists and urogynecologist, can offer other treatment options for OAB such as BOTOX® (onabotulinumtoxinA), which was approved by the U.S. Food and Drug Administration earlier this year for the treatment of OAB with symptoms.
To learn more click here.
All user-generated information on this site is the opinion of its author only and is not a substitute for medical advice or treatment for any medical conditions. Members and guests are responsible for their own posts and the potential consequences of those posts detailed in our Terms of Service.