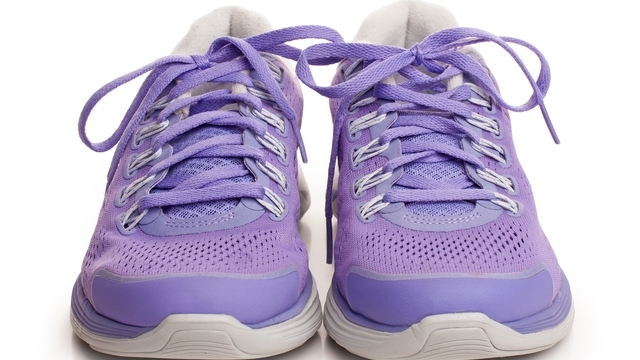 JRP Studio/PhotoSpin
Choosing the right athletic shoes may seem like a minor detail while tackling your fitness-related goals for the year. However, finding the appropriate shoes could give you the extra boost you need to get through your workout.
Here are some tips to help you find the right shoes for the following activities:
1) Running
A good pair of running shoes should give you a half inch of space between your longest toe and the front the shoe. It is recommended to go up half a size for maximum comfort. Additionally, you should keep a second pair to use while running errands or to change into after approximately 500 miles.
2) Weight training
Lifting requires a strong, stable base. Look for shoes that hug your foot and provide proper traction. The sole should be hard and dense. Some lifters like Converse Chuck Taylor's.
3) Yoga
If you're not completely comfortable with going barefoot, you may want to invest in some nonslip yoga socks. These socks may have separated or open toes and the heel area open to give your feet mobility and comfort.
4) Step aerobics
Since aerobic classes often require you to move side-to-side, look for shoes that offer flexibility and a good amount of heel cushioning. You should have one-fourth to a half inch of space between your longest toe and the front of the shoe.
So don't neglect your feet. Finding the right pair of sneakers may be just what you need in order to meet those New Year's goals. Get out there and find yourself a great pair of shoes!
Tags: