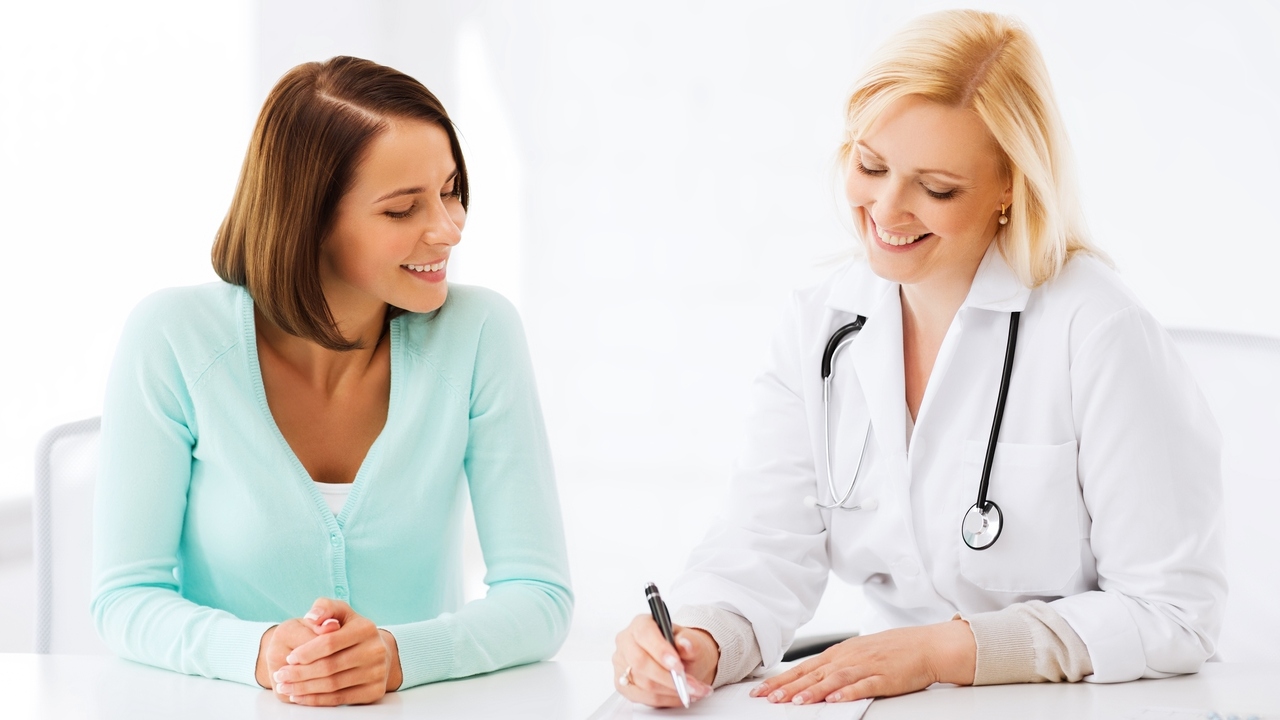 Lev Dolgachov/PhotoSpin
Sponsored by: Main Line Health System
Did you know the American Cancer Society estimates that 93,090 new cases of colon cancer and 36,610 new cases of rectal cancer will be found in 2015? Or that they also estimate this disease will be responsible for nearly 50,000 deaths in the United States in 2015?
But above it all, did you know that it's a preventable disease in most cases?
According to Dr. John H. Marks, Chief of Colorectal Surgery for Lankenau Medical Center, part of the Main Line Health System, a simple screening test could do more than keep you colorectal cancer-free — it could save your life.
While the American Cancer Society says that there are more than one million survivors of colorectal cancer (CRC) in the United States, it is still the second-most-common cause of cancer-related deaths among both men and women.
CRC is develops from malignant cells found in the colon or rectum. Because the two have so many features in common the term used for both is often colorectal cancer, as opposed to colon cancer and rectal cancer.
The exact cause of CRC is unknown but there are methods researchers believe help reduce risks. Dr. Marks recommends monitoring your diet, controlling your weight, and exercising; all of which can help reduce your risk. He recommends eating fruits, vegetables and whole grains, and cutting back on red or processed meat.
He says another prevention method is drug therapy- taking a controlled amount of an anti-inflammatory drug such as aspirin. In postmenopausal women, hormone replacement therapy could be an effective technique. However, it is important to note that these methods can carry their own risks.
Most importantly, Dr. Marks recommends screening tests. In fact, he emphasizes that colonoscopies are still the gold standard for screening tests, allowing doctors to examine the whole length of the large intestine and find problem areas for treatment before they develop into cancerous areas.

Screening should start between the ages of 45 and 50, but says some should start as early as their mid-twenties if they have a high family history of the disease.
Screenings aren't the only way to detect CRC- there are things you may notice every day that are red flags. Symptoms could include a change in bowel habits, such as diarrhea, constipation, or narrowing stool, which last for more than a few days. You might also experience rectal bleeding, blood in the stool, or darkened stools.
You may also see other physical signs such as stomach pain, decreased appetite, nausea, unintended weight loss, and weakness.
If you or a loved one is diagnosed with colorectal cancer, there are multiple treatment options, but four that are most common.
Colon surgery is normally a primary treatment. The surgeon can take out the cancerous area, as well as surrounding healthy tissue. At Lankenau Medical Center, over 90 percent of the time this is done in a laparoscopic robotic fashion without the need for a colostomy bag.
Another treatment is radiation therapy, the use of high energy radiation to shrink tumors and kill cancer cells. Radiation therapy can happen in two ways: external (external beam radiation) and internal (brachytherapy implant radiation).

• External radiation involves sending radiation directly to the cancer cells. It is painless and only lasts a short amount of time for each treatment.

• For internal radiation, radiation implants (sometimes called seeds or capsules) are placed inside the body, often as close to the cancer as possible.

According to RadiologyInfo.org, external radiation patients experience lower doses distributed across a wider area over a longer timeframe, while internal radiation uses higher doses of targeted radiation over a short period.

Chemotherapy is the use of drugs to treat cancerous cells, WebMD said. It slows or stops the cancer's ability to grow and reproduce. There are various types of chemotherapy and treatment varies for each patient.
Another newer method is called targeted drug therapy, which also blocks cancer cell growth. Unlike chemotherapy, targeted therapy attacks cancer cells directly and is meant to interfere with the process of growth.
While treatments and detection methods continue to advance, Marks told EmpowHER, "Hands down the most powerful thing a person can do to prevent colon cancer is to get screened. An ounce of prevention is worth a pound of cure."

Sources:
American Cancer Society. What are the key statistics of colorectal cancer? Retrieved March 30, 2015.
http://www.cancer.org/cancer/colonandrectumcancer/detailedguide/colorect...
EmpowHER. Dr. John H. Marks. Retrieved March 30, 2015.
https://www.empowher.com/users/dr-john-h-marks
Marks Colorectal Surgical Associates. A world renowned colorectal surgical practice. Retrieved March 30, 2015.
http://www.markscolorectal.com/index_KB2B_test2.html
Main Line Health. Colorectal Cancer. Retreived March 30, 2015.
http://healthlibrary.mainlinehealth.org/Library/Encyclopedia/85,P00362#
EmpowHER. Preventing colorectal cancer is possible with these simple steps. Retrieved March, 30.2015.
https://www.empowher.com/colon-cancer/content/preventing-colorectal-canc...
Main Line Health. External Beam Therapy. Retrieved March 30,2015.
http://healthlibrary.mainlinehealth.org/Library/Encyclopedia/85,P01280
Radiologyinfo.org. Brachytherapy. Retrieved March 30, 2015.
http://www.radiologyinfo.org/en/info.cfm?pg=brachy
WebMD. Questions and answers about chemotherapy. Retreived March 30,2015.
http://www.webmd.com/cancer/questions-answers-chemotherapy
Cancer Treatment Centers of American. Targeted therapy for colorectal cancer. Retrieved March 30,2015.
http://www.cancercenter.com/colorectal-cancer/targeted-therapy
Reviewed March 30, 2015
by Michele Blacksberg RN
Edited by Jody Smith