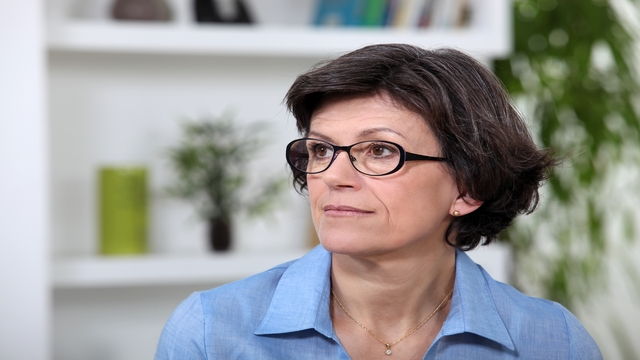 Angel Nieto/PhotoSpin
According to the National Eye Institute (NEI), ʺby age 80, more than half of all Americans either have a cataract or have had cataract surgery.ʺ Generally cataract patients are 55 years or older.
However, there are cases of younger people having cataracts. For example, a very close family friend had cataract surgery in his late 30's to remove a cataract.
The American Optometric Association states, ʺA cataract is a cloudy or opaque area in the normally clear lens of the eye.ʺ
Cataract symptoms may include the following:
• Cloudy, blurry or hazy vision
• Frequent prescription changes in your eyeglasses or contact lenses
• Poor night vision or increased difficulty seeing at night
• Increased sensitivity to headlights or sunlight, a halo around headlights
• Colors seem less intense or faded
• Multiple images in one eye or double vision
• Change in the eye's refractive error
Also, there are several types of cataracts according to the NEI. Those types include:
• Congenital cataract
• Radiation cataract
• Secondary cataract
• Traumatic cataract
A congenital cataract affects newborns and young children. For additional information on the above cataracts, go to the NEI website at https://nei.nih.gov/health/cataract/cataract_facts.
A cataract removal though an operation generally occurs if the cataract interferes with your vision. Otherwise, your doctor may recommend the following:
• Magnifying glasses
• New eyeglass prescription
• Brighter lighting
• Anti-glare sunglasses
The NEI claims cataract surgery is one of the most common surgeries in the United States and more than 90 percent of cataract surgery patients have better vision after the surgery.
According to a 2010 study commissioned by AllAboutVision.com, cataract surgery in the United States costs approximately $3,279 per eye. If your cataract surgery is medically necessary, Medicare may cover the costs.
Also, there are two types of cataract surgery. The cataract operations are called extracapsular surgery or phacoemulsification (phaco) surgery. Phaco surgery is the most common cataract surgery. Both procedures take less than one hour.
The NEI states extracapsular surgery is when a surgeon removes the cloudy core of the lens (usually in one piece) through a long incision on the side of the cornea. For phaco cataract surgery, ʺa small incision is made on the side of the cornea, the clear, dome-shaped surface that covers the front of the eye. Your doctor inserts a tiny probe into the eye. This device emits ultrasound waves that soften and break up the lens so that it can be removed by suction. ʺ
American Optometric Association adds that once the natural lens has been removed, it is replaced by a clear plastic lens called an intraocular lens (IOL) or eyeglasses may be an option to provide needed vision correction.
Cataract surgery recovery is approximately eight weeks. You may experience a fluid discharge, itching and discomfort for 24-72 hours after cataract surgery.
You may have to self-administer eye drops during your recovery. You will need to wear sunglasses, eyeglasses or an eye shield to protect your eyes for a few weeks.
Along with every surgery, there is a possibility of complications. Some of those cataract complications include:
• Infection
• Inflamation
• Bleeding
• Retinal detachment
• Loss of vision
• Double vision
• High or low eye pressure
Sources:
Facts About Cataracts [NEI Health Information]. National Eye Institute [NEI], of the U.S. National Institutes of Health. Retrieved September 22, 2011, from https://nei.nih.gov/health/cataract/cataract_facts
Cataract | American Optometric Association. American Optometric Association - Serving Doctors of Optometry & Their Patients. Retrieved September 22, 2011, from
http://www.aoa.org/x4714.xml
Cataract Surgery | American Optometric Association. American Optometric Association - Serving Doctors of Optometry & Their Patients. Retrieved September 22, 2011, from
http://www.aoa.org/x9954.xml
Haddrill, M. What Does Cataract Surgery Cost?. Consumer Guide to Eyes, Eye Care and Vision Correction - LASIK, Contact Lenses and Eyeglasses. Retrieved September 22, 2011, from
http://www.allaboutvision.com/conditions/cataract-surgery-cost.htm
Reviewed September 22, 2011
by Michele Blacksberg RN
Edited by Jody Smith
Tags: