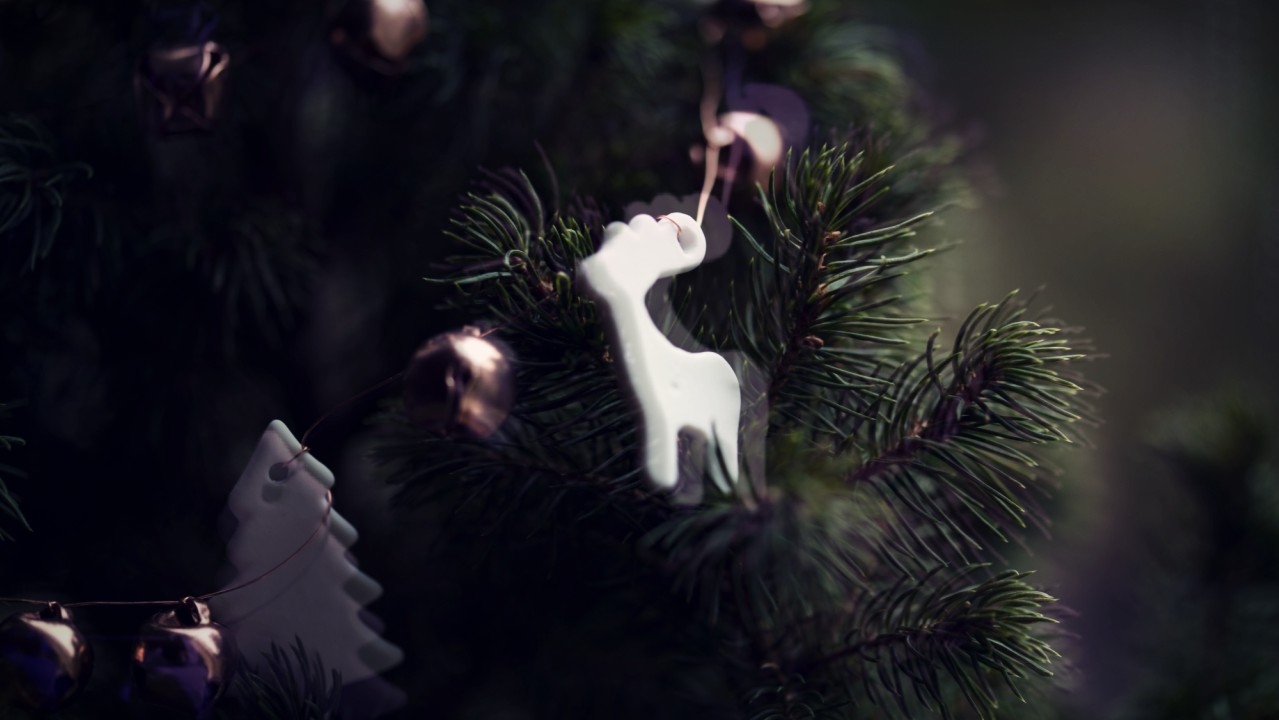 Via Unsplash, Edited by Erin Kennedy
Caregivers come in all shapes and sizes, and so do their situations. They may have support from a team of caregivers, or friends or family, or they may be handling everything on their own.
Whatever the situation, caregivers have a few things in common. And burnout is a big one.
They are tired, pressed for time, are more likely to have sleep problems, and are more stressed than other people might be. During the holiday season, things can get pretty intense.
Are you a caregiver? It's important to realize that while you may want to do it all nobody can maintain a frenetic pace indefinitely. This is not a sprint. It's a marathon. And the holidays can make it an obstacle course.
5 Things You Should Watch Out For
1) Withdrawing from people you need
It helps to have someone to talk to. Even if you are usually the one giving comfort to others, change your ways just this once. Take support from others willing to give it. You may choose to turn to friends or family. There are also therapists and clergy available.
2) Trying too hard
Lower the bar. You may be trying too hard, with standards that are unrealistic. If you expect too much of yourself, if you feel you must redouble your efforts yet again trying to make your charge happy or more comfortable and can't make it happen, you may be setting yourself up for failure and unhappiness.
You may experience a change in appetite or weight. You may be eating too much. You may not be able to eat at all.
Your sleep patterns get out of whack. You may be up all night with insomnia, or you may be sleeping too much.
3) Disinterest in things you used to enjoy
Even if your days are pressed and crowded, find small amounts of time for yourself. Really, it's especially important to do this when things are hectic. Ten minutes to go for a walk, half an hour for a bath. Read a book and escape the daily pressures for awhile.
4) Strong mood swings
You may feel blue and irritable. You may be short-tempered and easily upset. Your feelings can be extreme and may change swiftly.
This is due to the situation you are dealing with. It doesn't make you a bad person. It's natural. Unfortunate, but natural. No wonder your emotions are intense and possibly chaotic.
5) Your immune system may take a beating
You may get sick more easily, and you may be sicker than normal. You might stay sick longer than is usual. Stay on top of your health routines. Go for your checkups, and medical and dental care.
4 Things You Can Do for the One You're Tending
1) Check out respite care services or adult day care
Respite can be for several days or weeks. Adult day care for a few hours every day or a couple times a week can create some breathing room ... for both of you.
This may allow you to have some time for yourself with the assurance that your charge is safe and cared for.
2) Look into home health services
You can really use the help with cleaning, cooking and personal care assistance. Professional private care aides can also help you get a handle on what needs to be done for the one you're caring for.
3) Do some research on nursing homes and assisted living facilities
Such places can be utilized for the long term, and also for short term breaks. Some seniors for instance may find the winter months easier to navigate in an institution, and others may want to try a trial period before deciding to move in ... or not. The level of need will determine which type of home is most appropriate.
4) Contact support groups and other caregiver support services
Contact the Agency on Aging to find help find agencies that can provide assistance near you. This will help you to find support and services that fit your needs.
3 Things You Can Do for Yourself
1) Lifestyle, lifestyle, lifestyle
This should be considered, not just for the one you're tending to, but for yourself as well. Proper eating, adequate sleep and rest, as well as exercise, are all important.
This is more difficult during the holidays, but it's even more important at this time of year. And take every opportunity to smile and laugh as well.
2) Keep your regular routines as much as possible
Especially the ones you enjoy. Do you have a favorite place to stop for coffee or lunch? Do you like to curl up in the library and recharge for awhile? Do you like grocery shopping? (Some people do.)
All of these habits can help you hang on to a sense of normalcy. During the holiday season, this can be harder to do but it's even more important then too.
3) Have a support network
Keep other family members informed about what's happening. It's easier to do now than ever before. Video chats, emails, photos, emails, social media can all make the sense of isolation less overwhelming.
Drowning in holiday tasks? Remind yourself that making cookies is not what is most important. Streamline and eliminate whatever you can. For the rest, dole them out to anyone who will take them on.
Support groups and other organizations for caregivers are out there, with information, encouragement and contacts. Make use of all of these resources.
4) Socialize
Spend some time with some friends, or going out, doing some things you like to do. Even if you don't feel like it, even if you feel like you don't have the energy, take a deep breath and make the effort. Time with people you enjoy can be revitalizing.
You may want to pick and choose at the holiday season. Say no to invitations that sap your energy or consume too much of your time. Say yes to the simple pleasures. Go for eggnog with a friend, or invite someone you care about to your house for an afternoon. Enjoy a movie with family, or listen to music of the season.
This is a challenging time of year, piling on top of a challenging time of life. To all you caregivers who are trying to balance your lives with caring for another, we wish you a happy holiday season.
Reviewed December 2, 2016
by Michele Blacksberg RN