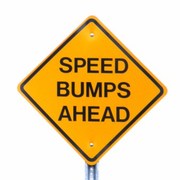 iStockphoto/Thinkstock
One of the scariest things a cancer patient can hear is that their cancer has spread to another area or organ inside the body.
Virtually any cancer type, including cancers of the blood and the lymphatic system, such as leukemia and lymphoma, can form metastatic tumors, according to the National Cancer Institute (NCI), part of the U.S. National Institutes of Health.
Cancer cells move around inside a person's body three ways. They can grow to invade nearby healthy tissues, move through the walls of nearby lymph or blood vessels or break off from the primary tumor and travel one of the "interstate highways" of the body: the lymphatic system or bloodstream.
Although most cancers have the ability to spread to many different parts of the body, they usually spread to one particular site. The most common cancer metastasic sites are the lungs, bones, and liver.
Ideally, if roving cancer cells could be detected and targeted for treatment in the bloodstream, they might not have a chance to metastasize, or spread cancer elsewhere. And that's just what two Johns Hopkins University engineers believe they have accomplished.
German Drazer, an assistant professor of chemical and biomolecular engineering, and his doctoral student, Jorge A. Bernate, say they have found an easy way to use gravity or other simple physical forces to sort microscopic particles and bits of biological matter, including circulating tumor cells, by simply putting "speed bumps" on the highway.
It sounds a bit complicated, but the engineers developed a lab-on-chip platform, also known as a microfluidic device, that sorts particles, cells or other tiny matter with gravity.
The device works by moving a liquid over a series of micron-scale high diagonal ramps — akin to speed bumps on a road — causing the microscopic material to separate into distinct categories, based on weight, size or other factors.
"The ultimate goal is to develop a simple device that can be used in routine checkups by health care providers," said Jorge Bernate, lead author on the paper. "It could be used to detect the handful of circulating tumor cells that have managed to survive among billions of normal blood cells. This could save millions of lives."
Although some types of metastatic cancer can be cured with current treatments, most can't. Available treatments are typically used to control the growth of the cancer or relieve symptoms causes by it.
In some cases, metastatic cancer treatments may help prolong life, but sadly most people who die of cancer succumb from metastatic disease, according to NCI.
Jorge Bernate explains that as different particles are driven over these diagonal speed bumps, heavier ones have a harder time getting over than the lighter ones.
When the particles cannot get over the ramp, they begin to change course and travel diagonally along the length of the obstacle. As the process continues, particles end up fanning out in different directions.
"After the particles cross this section of the 'highway'," Bernate said, "they end up in different 'lanes' and can take different 'exits,' which allows for their continuous separation." The cancerous cells could then be targeted for elimination.
To see for yourself how the "road bumps" work, watch this short video.
The research, funded in part by the National Science Foundation and the National Institutes of Health, was published in the May 25 online issue of the journal Physical Review Letters.
Lynette Summerill is an award-winning writer and scuba enthusiast living in San Diego, CA with her husband and two beach loving dogs. In addition to writing about cancer-related issues for EmpowHER, her work has been seen in newspapers and magazines around the world.
Sources:
Metastatic Cancer Fact Sheet. National Institutes of Health. Access online at:
http://www.cancer.gov/cancertopics/factsheet/Sites-Types/metastatic
"Stochastic and Deterministic Vector Chromatography of Suspended Particles in 1D-Periodic Potentials". Physical Review Letters. JA Bernate, and G Drazer. DOI: 10.1103/PhysRevLett.108.214501 Abstract at:
http://link.aps.org/doi/10.1103/PhysRevLett.108.214501
John Hopkins News Release. Tiny speed bump device could sort cancer cells. Mary Spiro. 12 June 2012. Accessed via Eurekalert at:
http://www.eurekalert.org/pub_releases/2012-06/jhu-tb061212.php
Reviewed June 14, 2012
by Michele Blacksberg RN
Edited by Jody Smith