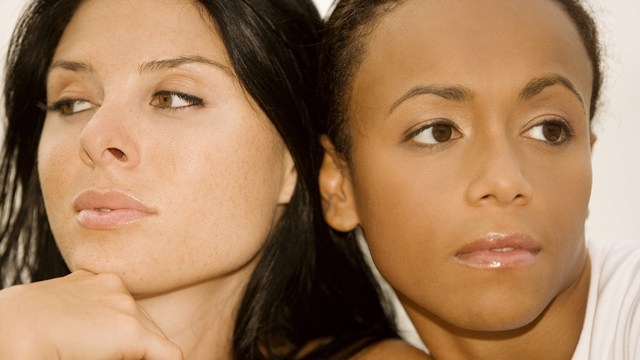 PS Productions/PhotoSpin
The U.S. Congress mandated that all research funded by the U.S. National Institutes of Health include people of color 20 years ago. However, a 2014 study found that minorities account for fewer than 5 percent of all clinical trial participants.
The University of California Davis Comprehensive Cancer Center conducted this study and published the findings in the medical journal Cancer in March, 2014.
The study found that over 98 percent of clinical cancer studies focus on whites, so less than 2 percent of these studies are centered on minorities. Both African Americans and Hispanics have a participation rate of only 1.3 percent in cancer clinical trials.
These findings are especially troubling because African Americans have the highest rates of cancer.
The study suggested that there were three main factors that may prevent minorities from participating in clinical trials: transportation issues, cost and cultural differences.
Minorities are well represented in cancer-related pediatric clinical trials though, so these factors may not be the only reason minorities are not getting involved.
The medical professionals conducting the trials may need to be more deliberate in their actions to reach out to minority groups.
It is extremely important that there be diverse populations in clinical trials to properly evaluate the safety and effectiveness of new medicines and treatments.
Biological differences, such as the ones that can exist in diverse populations, can impact how people respond to a medicine. Therefore testing of new medicines needs to be done with a group of patients that reflects the total population who may eventually take them.
To help combat the lack of diversity in clinical trials, the Pharmaceutical Research and Manufacturers of America and the National Minority Quality Forum launched the "I'm In" campaign.
This national health campaign is the first of its kind, and addresses the need for more minorities to participate in clinical trials.
"I'm In" is designed to help build the National Minority Quality Forum's Clinical Trial Engagement Network, which will allow clinicians to easily identify minorities for potential clinical trials. It will also connect clinicians with community resources that can help recruit patients and assist with site selections.
Both healthy patients and those with health challenges can sign up with this network to search for clinical trials and enter a volunteer pool to be considered in the future.
People of all nationalities, races and ethnicity need to be included in clinical trials to create the safest, most effective medicines and treatments.
While it may have been easier to focus on white potential candidates in the past, new initiatives like the "I'm In" campaign can make minority recruitment for clinical trials more feasible.
Hopefully programs like this will help raise the level of minority participation in the coming years.
Sources:
Health.USNews.com. Web. 21 March 2014. "Still too few minority participants in US clinical trials, study finds".
http://health.usnews.com/health-news/articles/2014/03/21/still-too-few-minority-participants-in-us-clinical-trials-study-finds
JoinImIn.com. Web. 7 October 2014. "What's I'm In?"
https://www.joinimin.org/SitePages/whats-imin.aspx
Reviewed October 9, 2014
by Michele Blacksberg RN
Edited by Jody Smith
Tags: