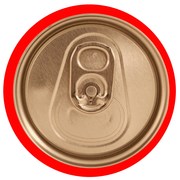 Jim Mills/PhotoSpin
In its TV ads, a popular energy drink promises to turn you into a superhuman — more or less. It's an enticing offer, especially for teens and twenty-somethings burning the candle at both ends.
While energy drinks and shots may be the coffee for a new generation, critics say they raise numerous health concerns ranging from increased risk taking, irreversible damage to teeth, and substance abuse, to life-threatening illnesses and sudden death.
The U.S. Food and Drug Administration (FDA) confirmed in Nov. 2012 that it's investigating the safety of energy drinks containing caffeine and other stimulants and may require regulatory action if evidence of a health risk is found.
The move comes at the behest of a series of letters from two U.S. Senators, Dick Durbin (D-Illinois) and Richard Blumenthal (D-Connecticut) and Congressman Ed Markey( D-Massachusetts) last year.
The Congressional letters were sent to the FDA and Federal Trade Commission last April following the death of a 14-year-old Maryland girl, Anais Fournier.
In October 2012, the parents of Fournier filed suit, alleging that their daughter died after drinking two Monster Energy drinks in a 24-hour period. The girl's underlying heart condition was complicated by caffeine toxicity, according to the death certificate.
The FDA has received reports of 13 deaths and more than 70 cases involving adverse effects requiring immediate emergency care or hospitalization over the last four years specifically involving 5-hour ENERGY. There are similar reports for other brands.
Patient reports detail dozens of symptoms ranging from feeling flushed, dizzy and anxious, depressed or suicidal, to vomiting, experiencing hearing and visual impairments, increased or abnormal heart rate and convulsion, chest pain and cardiac arrest.
In a press statement, the lawmakers cited a new survey of hospitals that said that emergency room visits from 2007 to 2011 related to energy drink consumption doubled from 10,000 to 20,000 visits.
To see the press statement click here http://markey.house.gov/press-release/markey-durbin-blumenthal-quiz-energy-drink-makers-products
On the company website, 5-hour ENERGY says its products are made for "hard working people" and lists the product's key ingredients as those "available in every day foods – like broccoli, avocados, bananas and apples – or already in you. It contains zero sugar, four calories and as much caffeine as a cup of the leading premium coffee."
The product sounds healthy enough, but the company may not be telling the whole story.
For starters, researchers believe the products' caffeine levels are much higher than reported. They say energy drinks can contain as much as 10 times the caffeine as a typical soft drink, but energy drinks companies are currently unregulated and are not required to tell the public how much caffeine their products contain.
Now, there is growing pressure to change that.
"The broad claims made by these products and their blurred classification in the marketplace make it difficult for consumers, particularly young consumers, from making informed decisions about their consumption," Congressman Markey said in a statement.
The Congressional members are asking 14 energy drink companies to explain their rationale for marketing their products and to provide data about their ingredients and claims in marketing campaigns. The Congressional letters were sent to the drink makers last week.
Byron Lee, M.D., a University of California-San Francisco cardiologist thinks people are likely abusing energy drinks, reported ABC affiliate, KGO-TV in San Francisco.
"I think that if somebody were to have a pre-existing heart condition the increased adrenaline that may come with high doses of caffeine may tip them over the edge and eventually cause a lethal arrhythmia," Lee told the station.
In addition to the health investigation underway by the FDA, scores of research over the last decade have looked at health and safety concerns associated with energy drinks, such as Red Bull, Monster and Rockstar.
In 2008, researcher by Kathleen E. Miller, Ph.D. at the University at Buffalo's Research Institute on Addictions found two-thirds of the energy drink consumers studied had used energy drinks as mixers with alcoholic beverages.
The practice of mixing energy drinks with alcohol has mushroomed since 2001 with some surveys showing one in four college students report mixing the two.
"It is widely, but incorrectly, believed that the caffeine in energy drinks counteracts the effects of alcohol, so students will have the energy to party all night without getting as drunk," she said in a university statement.
Results from other studies, in 2011 by Boston University School of Public Health (BUSPH) and the Center for Alcohol and Addiction Studies at Brown University, and in 2007 by Wake Forest University of Medicine, found similar results to those of the Buffalo study.
Miller found while the combination may reduce perceptions of intoxication, it does not reduce alcohol-induced impairments of reaction time or judgment. As a result, teens and young adults were more likely to engage in risk-taking behaviors, something she calls "toxic jock identity".
If fatigue is taxing young, healthy people, imagine what it's like for someone undergoing cancer treatments.
Fatigue is the most common side effect, with 9 out of 10 people undergoing cancer treatments report feeling drained or tired all the time. In fact, up to half of cancer survivors have reported fatigue lasting months — even years — after treatment has ended.
Cancer fatigue may have you thinking energy drinks might be worth a try. But before reaching for one to combat your cancer fatigue you should know that for people with cancer there is no magic bullet to make you feel less tired or run down.
Cancer fatigue can be caused by the cancer itself, treatment, as well as other factors and it's different than tiredness experienced by healthy people.
In fact sleep experts say caffeinated energy drinks may further disrupt healthy sleep patterns necessary for recovery and improved stamina, according to American Cancer Society. There are much better ways to manage cancer fatigue, ACS says.
For tips, visit www.cancer.org/fatigue-in-people-with-cancer-pdf
Lynette Summerill is an award-winning writer and Scuba enthusiast who lives in San Diego with her husband and two beach loving dogs. Besides writing about cancer-related issues for EmpowHER, her work has been seen in newspapers and magazines around the world.
Sources and Consumer Information:
Energy Drinks and Supplements: Investigations of Adverse Event Reports. U.S. Food and Drug Administration. 16 Nov. 2012. Access at:
http://www.fda.gov/Food/NewsEvents/ucm328536.htm
Energy Drinks linked to risk-taking behaviors among college students. University at Buffalo's Research Institute on Addictions. Kathleen Weaver. 24 July 2008. Accessed at:
http://www.eurekalert.org/pub_releases/2008-07/uab-edl072408.php
Hold the Red Bull:Energy drinks don't blunt the effects of alcohol, study finds. Boston University Medical Center. Lisa Chedekel. 12 Jan. 2011. Access at:
http://www.eurekalert.org/pub_releases/2011-01/bumc-htr011211.php
Lawsuit: Monster Energy Drinks killed my daughter. Graham Winch. HLNtv.com, 23 Oct. 2012. Access at:
http://www.hlntv.com/article/2012/10/23/energy-drink-lawsuit-caffeine-can-kill
5-hour Energy drinks may be linked to health risks and death.abc7 news. Access at:
http://abclocal.go.com/kgo/story?section=news/health&id=8886159
Dealing with Cancer Related Fatigue. National Cancer Institute. Access at:
http://www.cancer.gov/cancertopics/pdq/supportivecare/fatigue/Patient/page1/AllPages
Reviewed January 24, 2013
by Michele Blacksberg RN
Edited by Jody Smith