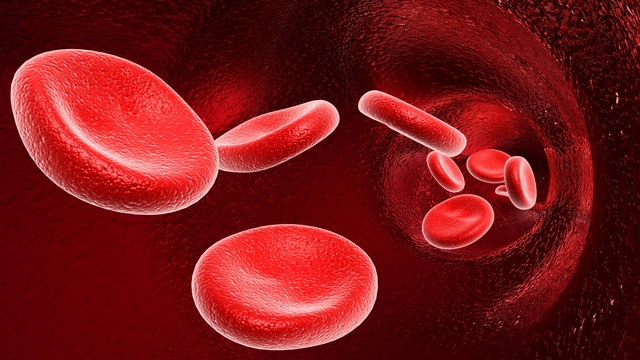 Divakaran Dileep/PhotoSpin
Robin Roberts, the popular host on ABC's Good Morning America, is once again facing a serious health challenge and sharing her journey with the public.
She was diagnosed with breast cancer in 2007 and announced on June 11, 2012 that her treatment resulted in a rare blood cancer known as myelodysplastic syndrome or MDS.
When a person has MDS the bone marrow, which produces our body's blood cells, doesn't produce enough normal cells. Without treatment this can lead to a fast-growing type of leukemia called acute myelogenous leukemia or AML.
Roberts has said her treatment will include chemotherapy and a stem cell transplant, the only option known to result in long-term remission.
Her sister turned out to be her perfect match donor. "Bone marrow donors are scarce and particularly for African-American women," Roberts said in her announcement. "I am very fortunate to have a sister who is an excellent match, and this greatly improves my chances for a cure."
Her diagnosis was confirmed about the time she had the biggest scoop of her career when President Obama announced during an interview with her that he was supporting gay marriage. It was a high and a low for her.
As a leukemia survivor myself who has had bone marrow biopsies, as she just had, and lots of chemo, I know she is about to have a journey with many highs and lows.
As Roberts noted herself, she's fortunate that she has a match, as many African-Americans do not. The first step to become a bone marrow donor is to join the Be The Match Registry.
You can learn more about that here: http://marrow.org/Join/Join_Now/Join_Now.aspx/
Some people have little hope of ever finding a match. Fortunately, researchers like Dr. Paul O'Donnell from the Seattle Cancer Care Alliance are making it possible to receive a transplant without an exact match.
You can learn more in this interview I did with Dr. O'Donnell in which he discusses alternative donor programs including haploidentical and double cord transplant.
You'll also hear from two patients, Jessie and Ronni, who are doing well post-transplant. http://www.patientpower.info/program/keeping-hope-alive-alternative-options-for-bone-marrow-transplant/
To learn more about how transplants are used for MDS treatment I encourage you to watch my interview with Dr. Bart Scott, an expert in bone marrow failure from the Fred Hutchinson Cancer Research Center at http://www.patientpower.info/video/bone-marrow-transplant-for-myelodysplastic-syndrome-mds/
Like many others, I'm wishing Roberts a good journey with her fight against this cancer. As a 16-year-leukemia survivor who knows many who are doing well after transplant, I am betting we'll enjoy Robin Roberts on television for many more years to come.
About the author:
Andrew Schorr is a medical journalist, cancer survivor and founder of Patient Power, a one-of-a-kind company bringing in-depth information to patients with cancer and chronic illness. Audio and video programs, plus transcripts, help patients make informed decisions to support their health in partnership with their medical team.
Patient Power is at www.PatientPower.info/ and on Facebook, YouTube and Twitter. Schorr is also the author of "The Web Savvy Patient: An Insider's Guide to Navigating the Internet When Facing Medical Crisis" found at www.websavvypatient.com/
Resources:
Myelodysplastic Syndromes (MDS), National Marrow Donor Program, Accessed online 6/12/12 at
http://marrow.org/Patient/Disease_and_Treatment/About_Your_Disease/MDS/Myelodysplastic_Syndromes_%28MDS%29.aspx
Join Now, National Bone Marrow Donor Program, Accessed online 6/12/12 at
http://marrow.org/Join/Join_Now/Join_Now.aspx
Interview, Paul O'Donnell, M.D., Ph.D., Medical Director, Adult Stem Cell Transplant Service, Seattle Cancer Care Alliance, Recorded 2/9/2011 and available on Patient Power at
http://www.patientpower.info/program/keeping-hope-alive-alternative-options-for-bone-marrow-transplant
Interview, Bart Lee Scott, M.D., Assistant Member, Clinical Research Division, Fred Hutchinson Cancer Research Center, Seattle Cancer Care Alliance, Recorded 1/17/12 and available on Patient Power at http://www.patientpower.info/video/bone-marrow-transplant-for-myelodysplastic-syndrome-mds
Robin Roberts found a match, but others likely won't be as lucky, CNN, 6/12/12 Accessed online 6/12/12 at
http://www.cnn.com/2012/06/12/health/roberts-bone-marrow-minority-donation/index.html
Robin Roberts' Biography, ABC News, Accessed online 6/12/12 at
http://abcnews.go.com/GMA/robin-roberts-biography/story?id=128237#.T9eXSMWuWSp
Reviewed June 13, 2012
by Michele Blacksberg RN
Edited by Diderique Konig