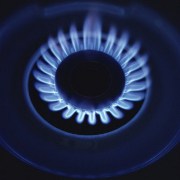 Photo: Getty Images
There are three main types of burns: first, second and third degree. Treatment of each type of burn initially starts the same but other treatments may be required to heal more extensive burns.
First degree burns are mild and appear with redness and minimal swelling. They only affect the first layer of skin and usually can be managed with home treatments.
First degree burns should first be cooled with cold running water or cool compresses for 5 to 10 minutes. Do not use ice and do not apply butter or other ointments to the burn.
Oral over-the-counter pain medication such as NSAIDs (nonsteroidal anti-inflammatory drugs) or Tylenol can be taken. A topical antibiotic such as bacitracin may be used. Medical attention is required if the burn is over a large part of the body or in the eye.
Second degree burns should be evaluated by a doctor especially if near the nose, mouth or eyes. These burns cause blisters to develop and fabric from clothing may get stuck in the skin. If this happens do not try to remove the clothing.
Similar to first degree burns, cool water should be run over the skin for 5 to 10 minutes then covered with a cool compress. Do not use any other topical creams. Elevate the burned area above the heart if possible to prevent swelling.
The doctor may prescribe oral antibiotics to combat infection and special dressing changes may be needed to help the burn heal using antimicrobial ointments such as silver sulfadiazine.
Third degree burns are serious burns and are medical emergencies. If the person burned still has his or her clothing or hair on fire it must be put out immediately. Have the person "stop, drop, and roll" to smother the fire and then call 911. Run cool water over the burned area or place cool compresses with clean coverings, if available, on the burn area while awaiting transport to the hospital.
Elevate the burned extremity above the heart. To avoid shock, the burn victim should lie down be covered with a blanket to keep warm. Check that the victim is not having difficulty breathing and provide mouth-to-mouth breathing if needed.
Third degree burns will require special treatments in order to heal. The process can be slow and painful so pain medication will also be prescribed. Because third degree burns cause damage through all the layers of the skin and structures underneath, the skin is not able to grow over the burned area without additional help.
The burned areas will need to be kept very clean using water therapy in special Whirlpool tubs and debridement (removal of dead skin and tissue). Antibiotics will be given either by IV or orally and antimicrobial creams will need to be applied. A high protein diet will be required to provide building blocks for healing.
Skin grafts may be required to cover the burned area. A skin graft is a thin or thick layer of skin taken from another part of the person's body that is placed on the burned area. This is done surgically in the operating room and will require special dressing changes afterward.
Prevention is the main activity that can prevent burns from occurring it the first place. Keep smoke alarms in your house with batteries checked annually, stop smoking, teach children about fire prevention and safety and keep toddlers safe by not letting them near stoves.
Sources:
Burns. University of Maryland Medical Center (UMMC). Web 17, Sept. 2011.
http://www.umm.edu/altmed/articles/burns-000021.htm
Burns: First aid. By Mayo Clinic staff. Jan. 5, 2010. Accessed Web 17, Sept. 2011.
http://www.mayoclinic.com/health/first-aid-burns/FA00022/METHOD=print
Third-Degree Burns. Children's Hospital of Pittsburg home page. Web. Sept 18, 2011.
http://www.chw.org/display/PPF/DocID/21911/router.asp
Edited by Malu Banuelos