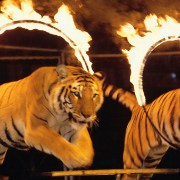 Photo: Getty Images
Burns can occur when the skin is exposed to a variety of conditions. Heat or thermal burns are the most common in both adults and children. These burns can occur from fire, steam or hot objects.
Electrical burns are caused from contact with an electric source such as a cord that has become frayed or even from lightening striking. Chemical burns may result from exposure to household cleaners or substances used at a work to clean or manufacture products.
More mild burns may happen from exposure to the sun or a tanning bed causing a sunburn. Friction burns can result if our bodies are in motion and come in contact with surfaces such as asphalt or carpet. Even exposure to cold can cause a type of burn.
Burns are classified by different degrees depending on the severity of the burn and how far down into the skin layers there is damage.
First degree: Only affects the first layer of skin, the epidermis, and cause redness and mild pain. They are considered the least serious type of burns.
Second degree burns are divided into two types: Superficial partial-thickness burns and Deep partial-thickness burns. These involve the second layer of the skin called the dermis. In addition to redness and more severe pain, blisters may develop that ooze and the skin will appear to be blotchy.
Third degree burns, also called a full thickness burn: Severe burns that affect not only the skin layers but the structures below, such as muscles, tendons, nerves, blood vessels and bone. The skin can appear charred and pale. Usually there is little pain as the nerves have been destroyed. These burns must receive medical attention right away.
According to University of Maryland Medical Center, between one to two million Americans seek medical attention for burns each year. Between 50 and 70 thousand people are hospitalized with 30 to 40 percent of those being children under the age of 15.
Two major concerns in the recovery from burns are infection and dehydration. Because the skin already looks red and may feel warm it is more difficult to know when an infection is brewing. It is important to pay attention to the appearance of fever, drainage and discoloration in the skin of the burn.
In burns that are more serious and over a greater part of the body, dehydration can occur because fluid is lost through the skin. Pay attention to increased thirst, weakness and reduced urination, which may be signs of developing dehydration. Different types of burns need different treatments which will be discussed in a later article, "Treatments for Burns".
sources:
Burns - Topic Overview. WebMD. First Aid & Emergencies. Web 17, Sept. 2011.
http://firstaid.webmd.com/tc/burns-topic-overview
Burns. University of Maryland Medical Center (UMMC). Web 17, Sept. 2011.
http://www.umm.edu/altmed/articles/burns-000021.htm
Burns: First aid. By Mayo Clinic staff. Jan. 5, 2010. Accessed Web 17, Sept. 2011.
http://www.mayoclinic.com/health/first-aid-burns/FA00022/METHOD=print
Edited by Jody Smith