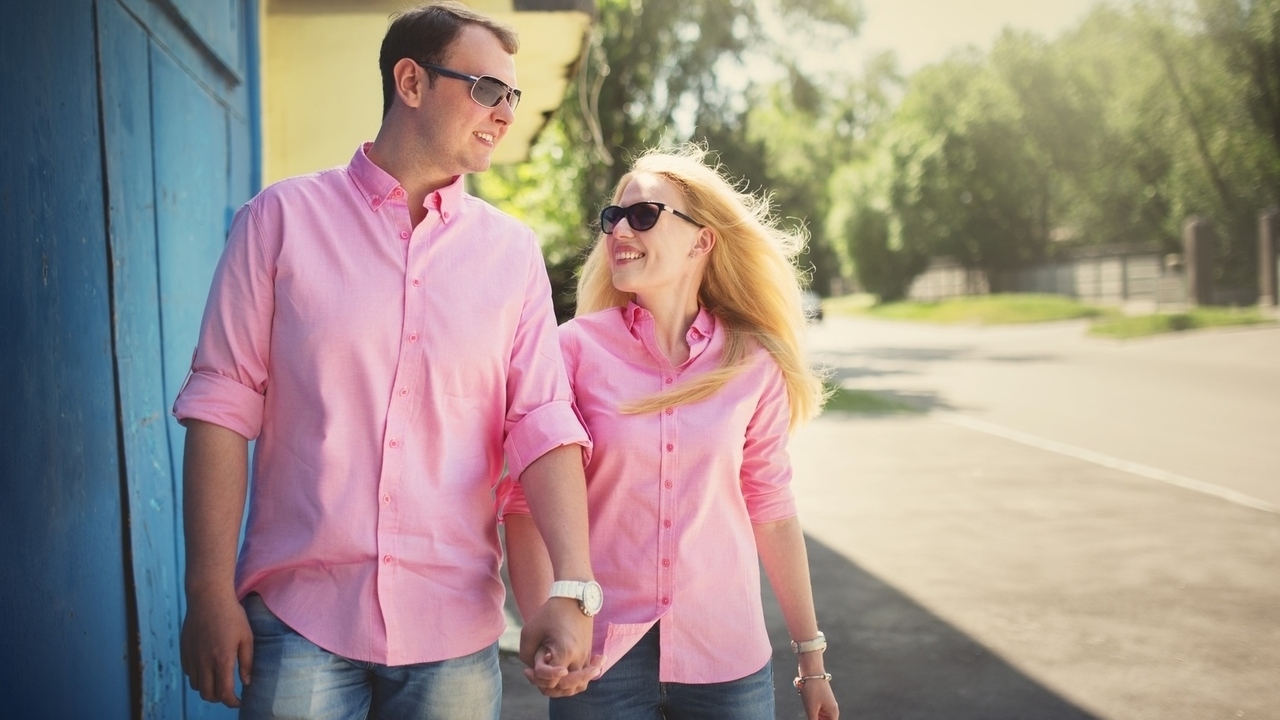 Maksim Kostenko/Fotolia
Isn't it fun to wear your favorite outfit? Getting all gussied up makes us woman feel confident, doesn't it? Well, during Breast Cancer Awareness Month, why not wear your favorite pink outfit, and when you get that compliment instead of staying "Thank you," say, "Thank you, it's to promote breast cancer awareness."
The point of wearing pink this month is to help spread the awareness about what breast cancer is and about breast cancer screening.
Breast Cancer
Breast cancer is caused when a malignant tumor (a group of abnormal and dangerous cells) grows in the breast tissue. Sometimes the tumors metastasize, which means that they grow outside of the cells of the breast tissue.
The most common type of breast cancer is ductal carcinoma, which begins in the cells of the ducts. Breast cancer mostly affects women, but it can affect men as well.
Risk factors for Breast Cancer
Wearing pink can be a great first start to a conversation with others about risk factors and other facts. Sharing information in conversations can save someone's life.
Gender
Women are much more likely to develop breast cancer than men, but a small group of could get it so if they have symptoms, they should be checked.
Age
The likelihood of developing breast cancer increases as you age. Talk to your doctor about whether you should continue self-checks since the American Cancer Society guidelines currently do not recommend them.
Personal History
Women that have had breast cancer in one breast have a higher likelihood of developing cancer in the other breast.
Family History
If your mother, sister or daughter have a history of breast cancer it almost doubles your risk of breast cancer. If you have multiple relatives with breast cancer your risk could increase.
Overweight and Obese
Being overweight or obese can also increase your risk for breast cancer, especially after menopause.
BRAC Gene
BRAC-1 and BRAC-2 genes increase the risk for breast cancer gene mutation.
Radiation treatments
If you have a past history of radiation exposure especially as a child, your risk for breast cancer increases.
Not Having Children
If you've never been pregnant or have never breastfed an infant, this increases the risk for breast cancer as well.
Annual exams by your doctor are important to discuss any concerns you have about getting breast cancer. You should also discuss whether or not you should continue monthly self-checks. The current guidelines from the American Cancer Society no longer recommend them. You should still report any suspicious changes you do find in your breasts to your doctor right away.
Schedule a mammogram starting at age 45 if you don't have high risk factors, or earlier if you have a high risk.
So why should you wear pink?
• It will remind you to think about breast cancer prevention and screening.
• It will remind you to share what you know about breast cancer awareness with others.
• It reminds you to think about your friends that have survived breast cancer or who are going through it now.
• It encourages you reach out and give thanks for your friends and family that are breast cancer survivors.
Consider a special dress or a sweater that's pink. It can be just that simple.
Enjoy spreading the word about breast cancer risks, symptoms and prevention to all the women and men that you know. Give someone the gift of information that can improve their health. Do it now!
Live Vibrantly!
Dr. Dae
Dr. Dae's website: www.healthydaes.com
Dr. Dae's book: Daelicious! Recipes for Vibrant Living can be purchased @ www.healthydaes.com
Dr. Dae's Bio:
Dr. Daemon Jones is your diabetes reversal, hormones, metabolism and weight loss expert. Dr. Dae is a naturopathic doctor who treats patients all over the country using Skype and phone appointments. Visit her or schedule a free consultation at her website, www.HealthyDaes.org
Sources:
Breast Cancer. American Cancer Society. October 20, 2015.
http://www.cancer.org/cancer/breastcancer/detailedguide/breast-cancer-what-is-breast-cancer
Breast Cancer–for patients. NIH National Cancer Institute. October 20, 2015.
http://www.cancer.gov/types/breast
Breast Cancer Prevention and Early Detection. American Cancer Society. October 20, 2015.
http://www.cancer.org/cancer/breastcancer/moreinformation/breastcancerearlydetection/breast-cancer-early-detection-acs-recs
Risk factors. Mayo clinic.org. October 20, 2015.
http://www.mayoclinic.org/diseases-conditions/breast-cancer/basics/risk-factors/con-20029275
Reviewed October 26, 2015
by Michele Blacksberg RN
Edited by Jody Smith
Tags: