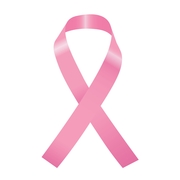 Nelson Marques/PhotoSpin
What does the parasitic infection, malaria, and breast cancer have in common? It looks increasingly likely that these two potentially fatal conditions can be prevented when treated with the same drug.
Researchers at George Mason University, near Washington DC, are conducting a clinical trial to see if a widely-prescribed drug used to prevent and treat malaria, called chloroquine (pronounced klor' oh kwin), will do the same for ductal carcinoma in situ, or DCIS, the most common type of pre-invasive breast cancer.
The goal is to find a short-term oral treatment that prevents breast cancer by killing the precursor cells that initiate breast cancer development, said Lance Liotta, co-director of Mason's Center for Applied Proteomics and Molecular Medicine (CAPMM). "And it's looking hopeful."
The clinical trial, dubbed the Preventing Invasive Neoplasia with Chloroquine (PINC), is one of three ongoing breast cancer research projects at CAPMM that's showing promise.
Mason University researchers say it's still too early to know if the malaria treatment will pan out as a preventative fix for breast cancer, but CAPMM Assistant Research Professor Virginia Espina says there could come a day when chloroquine is taken by women worldwide to do just that.
DCIS shows up as white spots in the MRI of a breast. Those white spots are calcification that may mark the milk ducts where DCIS cells are growing, said Espina.
"Not all DCIS becomes cancer, but all breast cancer goes through the DCIS stage" she said.
Espina said that the PINC clinical trial is open to women diagnosed with DCIS after a biopsy, adding that the study doesn't interfere with standard medical treatment.
Mason University researchers are working with Kirsten Edmiston, a breast surgeon at Inova Fairfax Hospital in northern Virginia who recruits the patients and clinically directs the trial .
"While patients are waiting between their diagnosis and the surgery, they take chloroquine once a week for four weeks," Espina said.
Chloroquine works by stopping autophagy, a kind of cannibalistic process used by cells to survive under extreme stress.
"When your cells realize they don't have enough nutrients [to survive], they eat themselves," Espina said. "It's a way to make energy when you don't have enough food."
Deprived of oxygen and food, DCIS cells pile up in the milk duct.
"It's like being in an elevator," Espina explained. "You're next to people, but not necessarily next to people you know or like. It's the same way for these tumor cells or pre-malignant cells. They're next to a cell, but they're not anchored anywhere, and cells like to be anchored and have a home."
Chemotherapy, a common treatment for cancer, can rev up the self-digestion process, Espina said. "A doctor selects a treatment to try to kill the cancerous cell, but the cell is trying to survive; it's trying to do what it's programmed to do. We have to find a way to defeat this cellular process."
Enter chloroquine. It works like Pepto-Bismol by altering the cell's digestive process and therefore the process of autophagy. The malaria treatment doesn't kill normal healthy cells the way chemotherapy does, simply because normal cells are not dependent on autophagy for survival, she says.
Another plus is chloroquine has fewer side effects than chemo. About 1 in 10 people experience headaches, dizziness and blurred vision, diarrhea, rashes, and a hypersensitivity to sunlight.
Chloroquine is already used successfully in some patients as a treatment for lupus and other immune system diseases.
"We can imagine that in the future every woman will take chloroquine once a year," Espina said. "Chloroquine kills off the pre-malignant cells that are starting to accumulate. You'd do this periodically as a new type of chemo prevention."
Lynette Summerill is an award-winning writer and Scuba enthusiast who lives in San Diego with her husband and two beach loving dogs. Besides writing about cancer-related issues for EmpowHER, her work has been seen in newspapers and magazines around the world.
Sources:
Mason Research Center Attacks Breast Cancer in Three ongoing Trials. George Mason University News. Michele McDonald. 22 Oct. 2012. Access online at:
http://newsdesk.gmu.edu/2012/10/mason-research-center-attacks-breast-cancer-in-three-ongoing-trials
About Chloriquine Phosphate Oral. MedlinePlus Drug Information, a service of the US National Library of Medicine and the National Institutes of Health. Accessed online5 Nov. 2012 at:
http://www.nlm.nih.gov/medlineplus/druginfo/meds/a682318.html
Reviewed November 6, 2012
by Michele Blacksberg RN
Edited by Jody Smith