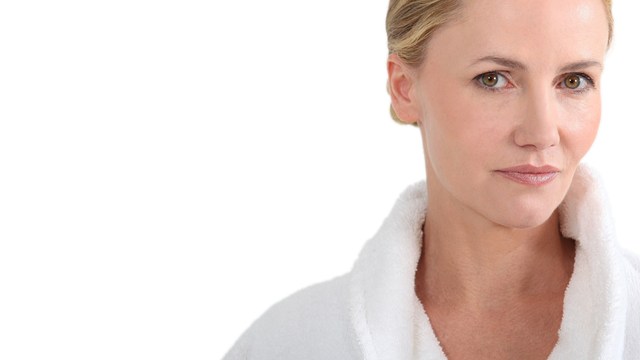 Auremar/PhotoSpin
Tamoxifen is the oldest and most prescribed hormone therapy drug used to treat advanced breast cancer in men and women, and early estrogen receptor-positive (ER-positive) breast cancer in women.
It blocks the estrogen effects in the breast tissue, so doctors may also prescribe it to prevent breast cancer in women who are at a high risk because of age, family history, or other factors.
Until now, the drug has been a tablet taken daily by mouth. But researchers at Northwestern University announced today that a breakdown product of tamoxifen, called 4-OHT, applied as a gel on the breasts of women with ductal carcinoma in situ (DCIS), was as effective in reducing cell proliferation as oral tamoxifen, but with fewer side effects.
"Our data suggest that gel application of tamoxifen could replace the tablet form used by some women at high risk for breast cancer to prevent the development of the disease, and, thus encouraging more women to adhere to preventive therapy," said Seema A. Khan, MD, professor of surgery at Northwestern University Feinberg School of Medicine.
While oral tamoxifen has been shown effective in treating some breast cancers, it won't work on hormone receptor-negative breast cancer. And the drug has a dark side.
Tamoxifen can cause a range of side effects from mild to life-threatening. Most common are menopausal symptoms — hot flashes, night sweats, vaginal dryness and mood swings — as well as nausea and depression in women.
Headaches, impotence and decreased sexual interest are common in men, according to the U.S. National Cancer Institute.
On the more serious side, the drug has been known to increase the risk of blood clots, most commonly in the lungs and legs, as well as increasing risk of stroke, cataracts, and endometrial and uterine cancers in women.
Khan and colleagues conducted a randomized, double-blind, placebo-controlled phase II clinical trial to compare the effects of 4-OHT gel applied on the breasts with those of tamoxifen taken orally.
Participants were 26 women between the ages of 45 to 86 years with a diagnosis of estrogen receptor-positive DCIS. They were randomly assigned to use either 4-OHT gel or oral tamoxifen.
All patients provided a baseline blood sample and completed the Breast Cancer Prevention Trial Eight Symptom Scale (BESS) questionnaire.
For 6-10 weeks prior to surgery, patients in the gel group applied 1 ml of the gel (2 mg of 4-OHT) to the skin of each breast every morning. Patients in the oral tamoxifen group took a 20 mg tamoxifen capsule every day.
Researchers found that after 6-10 weeks of gel application, the reduction in Ki-67, a marker of cell proliferation in breast tissue was comparable with that of oral tamoxifen taken for a similar period of time.
Additionally, participants in the gel group had much lower blood levels of the drug compared with oral tamoxifen, and this reduced hormonal side effects and blood clotting.
Kahn explained that tamoxifen has to be broken down by the liver to its active components, which include 4-OHT. In this process, harmful side effects can also arise, such as the activation of proteins that cause blood clots.
Because the liver metabolism step is eliminated when the 4-OHT gel is directly applied to breast skin, the harmful effect of increasing the risk for blood clots should also be eliminated.
But women in the gel group saw no significant improvement in vaginal symptoms, gastrointestinal symptoms, or hot flashes and sweats, compared with those from the oral tamoxifen group.
National Institutes of Health and BHR Pharma LLC funded the research. Dr. Khan declares no conflicts of interest. The study appears in the July 15, 2014 issue of Clinical Cancer Research, a journal of the American Association for Cancer Research.
Lynette Summerill is an award-winning writer and watersports junkie living in San Diego. In addition to writing about cancer for EmpowHER, her work has been seen in publications internationally.
Sources:
Hormone Therapy for Breast Cancer. NCI Fact Sheet. Accessed 15 July 2014.
http://www.cancer.gov/cancertopics/factsheet/Therapy/hormone-therapy-breast
Breast Cancer.org. Tamoxifen in Pill Form (Brand Name: Nolvadex). Accessed 15 July 2014.
http://www.breastcancer.org/treatment/hormonal/serms/tamoxifen
Tamoxifen Gel Effective When Applied to Breast, With Fewer Side Effects Than Oral Tamoxifen. AACR press release. 15 July 2014.
http://www.aacr.org/Newsroom/Pages/News-Release-Detail.aspx?ItemID=566#
Lee, Oukseub et al. A Randomized Phase II Presurgical Trial of Transdermal 4-Hydroxytamoxifen Gel versus Oral Tamoxifen in Women with Ductal Carcinoma In Situ of the Breast. Clin Cancer Res July 15, 2014 20:3672-3682; doi:10.1158/1078-0432.CCR-13-3045.
Abstract at: http://clincancerres.aacrjournals.org/content/20/14/3672.abstract
Reviewed July 16, 2014
by Michele Blacksberg RN
Edited by Jody Smith