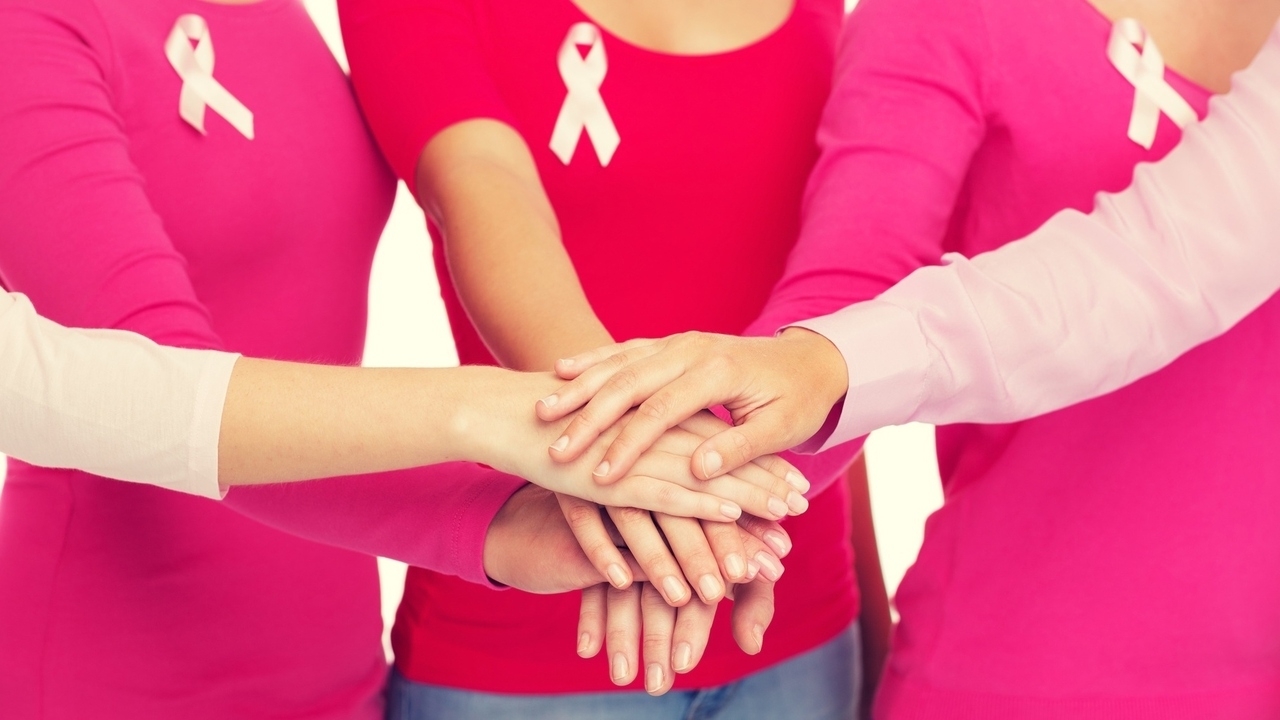 Syda Productions/Fotolia
Do you know what is special about October? It is Breast Cancer Awareness Month! It is a time to spread the word about symptoms of breast cancer, prevention strategies, and stories of surviving and thriving past cancer.
The key to getting the message out is to spread the word. What are creative ways to get the word out so people are talking about breast cancer prevention and treatment?
Here are some inventive ideas that you can get involved with, to increase the awareness of others.
1) Wear it to share it
Start with something simple like wearing pink during the month of October. Don't just wear pink tell people why you are wearing it. This is what raises awareness. Engaging people in conversation is the way you increase awareness.
Wear a pink ribbon anywhere. Ask your friends to do the same.
If you like to shop, go out and buy something with the pink ribbon sign on it. Companies with that sign donate a percentage to breast cancer research. Here is a reliable site.
2) Share it in the workplace
The American Institute for Cancer Research is sponsoring a movement called "Pink on Purpose" for the workplace. A business picks one day to encourage all of their employees to wear pink and donate $5 dollars to AICR.
Once the workplace registers with the AICR they will receive an event kit with promotional materials, pink decorations and fun planning ideas. It is a great way to make a lunchtime event fun.
3) Social media blitz
With social media being so popular, it is a great way to spread the word about breast cancer.
The Avon Foundation for Women started a "Pin It to End It" campaign. Pin It to End It asks you to post a picture of family members or friends. It has helped to raise money and spread awareness. #pinittowinit
The Keep A Breast Foundation is a breast cancer awareness foundation that's starting a campaign called #Checkyourselfie. The #Checkyourselfie campaign is asking people to post a three-finger photo pledge to spread education about breast cancer awareness.
The founder Shaney jo Darden told Shape Magazine about how she came up with the campaign. "We've always been very social media orientated because we are a young organization, so what a better way to use the phenomenon of selfies for good?"
On the subject of increasing awareness, Shaney had this to say. "It starts with you ... get into the routine of checking yourself, tell your friends, and when you're with them, talk about it!"
4) Give money
Donating money helps fund research to find a cure. It might not be as cool as some of the other ways, but is certainly one of the most important!
Share this post with your friends and spread the word in any cool way you can think of.
Live Vibrantly!
Dr. Dae
Dr. Dae's website: www.healthydaes.com
Dr. Dae's book: Daelicious! Recipes for Vibrant Living can be purchased @ www.healthydaes.com
Dr. Dae's Bio:
Dr. Daemon Jones is your diabetes reversal, hormones, metabolism and weight loss expert. Dr. Dae is a naturopathic doctor who treats patients all over the country using Skype and phone appointments. Visit her or schedule a free consultation at her website, www.HealthyDaes.org
Sources:
October is Breast Cancer Awareness Month Here are 8 Ways you Can Show your Support. October 7, 2015.
http://www.bustle.com/articles/42027-october-is-breast-cancer-awareness-month-here-are-8-ways-you-can-show-your-support
Pink on Purpose. American Institute for Cancer Research. October 7, 2015.
http://www.aicr.org/how-you-can-help/get-involved/pink-on-purpose/pop_index.html
This Woman Is Spreading Breast Cancer Awareness Through Selfies. Shape Magazine. October 7, 2015.
http://www.shape.com/lifestyle/mind-and-body/woman-spreading-breast-cancer-awareness-through-selfies
Reviewed October 8, 2015
by Michele Blacksberg RN
Edited by Jody Smith
Tags: