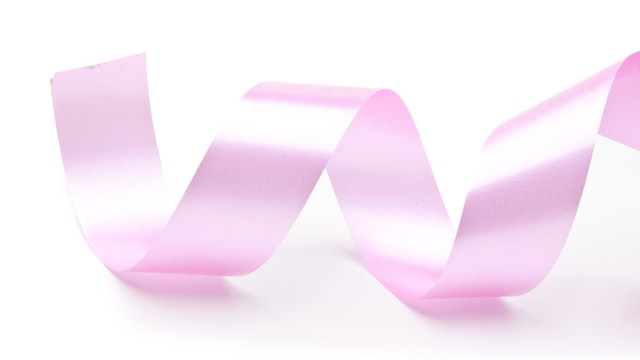 Arina Zaiachin/PhotoSpin
It's no secret the biggest risk factor for breast cancer is being female.
For every eight women in the United States, one will be diagnosed with breast cancer during her lifetime. That statistic means breast cancer is the most common type of cancer among women after some skin cancer types.
In fact, breast cancer is so prevalent in modern society it's likely you personally know someone who has been recently diagnosed with it, survived it, or died from it.
Today there are two new, potentially good news findings in breast cancer research. One involves the way breast cancer is diagnosed. The other offers insight into preventing it.
'A Better Diagnostic Tool'
Most breast cancer is found using X-ray mammography. It's currently the only accepted routine screening method for early detection of breast cancer. While it does a pretty good job at catching most breast cancer in its earliest stage, it's not a perfect test.
Microscopic areas of calcium accumulating inside the breast tissue is typically associated with tumor formation. But a mammogram can't always accurately distinguish if these "microcalcifications" are harmless noncancerous lesions or the first signal that cancer is present.
Ductal carcinoma in situ (DCIS), a pre-invasive form of breast cancer, is the most common cancer type associated with microcalcifications, states BreastCancer.org.
Ishan Barman, Ph.D., postdoctoral fellow at the Massachusetts Institute of Technology in Cambridge, said that most women with microcalcifications need to undergo a stereotactic core needle biopsy — a procedure where a small amount of breast tissue is retrieved for pathologic analysis — to determine if the microcalcifications are benign or malignant lesions.
But for 15 to 25 percent of women, the biopsies deliver a false-negative (non-conclusive or wrong) result, requiring them to undergo more invasive testing, often a surgical biopsy, according to Barman.
Barman and his colleagues believe that a newly developed, single-step Raman spectroscopy algorithm applied during the core biopsy shows potential in accurately detecting and diagnosing microcalcifications in real-time. This would reduce the need for repeat biopsies, according to a preliminary study published in the June 1 issue of Cancer Research.
Barman made a case for "better, more precise" diagnostic tools, which he said would fill a currently unmet need. He pointed out that out of about 1.6 million breast biopsies performed, nearly 250,000 come back positive for breast cancer.  
"If 200,000 repeat biopsies were avoided, even by a conservative estimate, the U.S. health care system could save $1 billion per year," Barman said in a press statement.
Reducing Your Risk
When it comes to lowering your risk for breast cancer, exercise may be just what the doctor orders.
University of Minnesota in Saint Paul researcher Mindy S. Kurzer, Ph.D., a professor in the Department of Food Science and Nutrition, and colleagues found evidence that 30 minutes of aerobic exercise five times a week influences the way women's bodies break down estrogens, which seems to have an anti-cancer effect.
Results from The Women in Steady Exercise Research (WISER) clinical trial involving 391 sedentary, healthy, young, premenopausal women show participants randomly chosen engaging in regular aerobic exercise, such as walking briskly, had significantly increased "good" (2-OHE1) metabolite production and lowered "bad" (16-alpha-OHE1) metabolites, a ratio shown in previous studies to lower a person's breast cancer risk.
Metabolites are chemical compounds resulting from the breakdown of estrogen inside the body. Previous research linked 16-alpha-OHE1 with cancer cell growth whereas 2-OHE1 may have an anticancer effect.
However, Kurzer, the study's lead author, said in a press statement that the exact biological mechanisms behind this phenomenon are, to date, poorly understood.
Besides lowering their breast cancer risk, exercise benefitted participants with a healthier body weight and increased cardiovascular sustainability by the end of the clinical trial. The control group who remained sedentary over the study period, on the other hand, saw no benefits, according to the study, published in Cancer Epidemiology, Biomarkers & Prevention.
Lynette Summerill is an award-winning writer and Scuba enthusiast who lives in San Diego with her husband and two beach loving dogs. In addition to writing about cancer-related issues for EmpowHER, her work has been seen in publications internationally.
Sources:
Application of Raman Spectroscopy to Identify Microcalcifications and Underlying Breast Lesions at Stereotactic Core Needle Biopsy. Ishan Barman et al. doi: 10.1158/0008-5472.CAN-12-2313 Cancer Res June 1, 2013 73; 3206 http://cancerres.aacrjournals.org/content/73/11/3206.abstract
New Method to Test Breast Lesions Could Better Detect Cancer, Save Money By Reducing Repeat Biopsies. Jeremy Moore, AACR press release.
http://www.aacr.org/home/public--media/aacr-in-the-news.aspx?d=3115
DCIS Diagnosis. BreastCancer.org. 17 Sep. 2012.
http://www.breastcancer.org/symptoms/types/dcis/diagnosis
Urinary estrogen metabolite and breast cancer:A case control study. Cancer Epidemiol Biomarkers Prev. 1997 Jul;6(7):505-9. The Effects of Aerobic Exercise on Estrogen Metabolism in Healthy Premenopausal Women. doi: 10.1158/1055-9965.EPI-12-1325 Cancer Epidemiol Biomarkers Prev May 2013 22; 756 Mindy S. Kurzer et al.
http://cebp.aacrjournals.org/content/22/5/756
Exercise-related Changes in Estrogen Metabolism May Lower Breast Cancer Risk. AACR new release. 7 May 2013. Jeremy Moore.
http://www.aacr.org/home/public--media/aacr-in-the-news.aspx?d=3110
Reviewed June 4, 2013
by Michele Blacksberg RN
Edited by Jody Smith