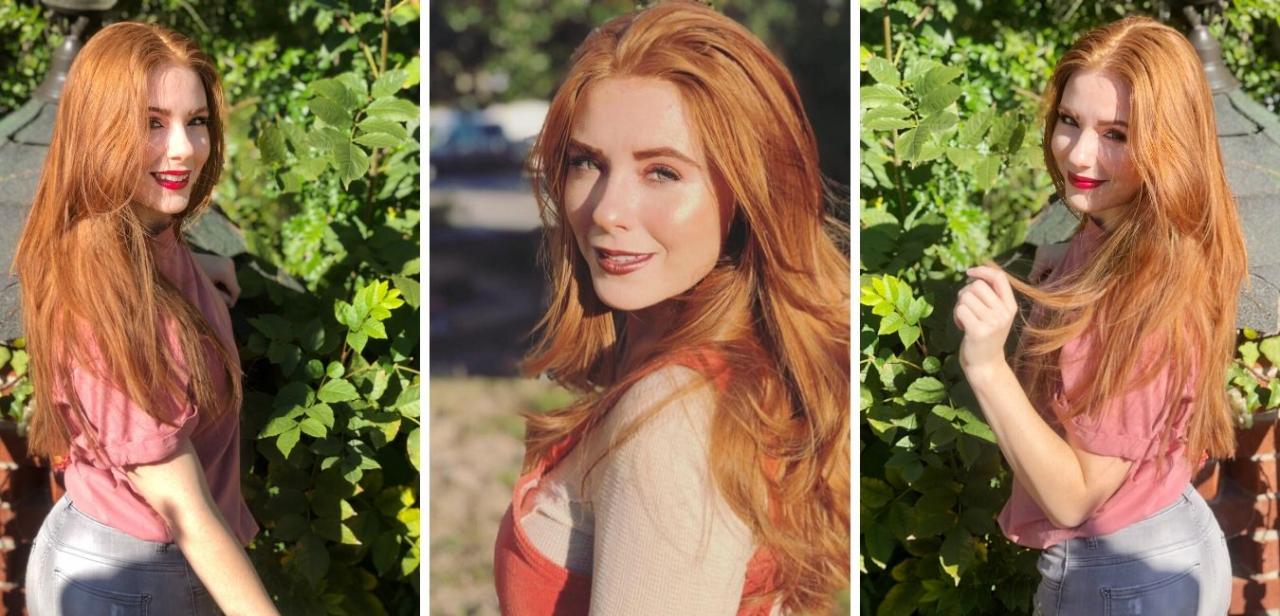 I'm constantly being asked about my hair care routine. My hair is healthy, shiny, strong and grows like a weed. The truth is, I'm weird about my hair. After a traumatizing haircut in high school when I had my long, deadlocks chopped, I was determined to have the healthiest hair I possibly could. My tips come from years and years of personal research on the topic.
Unfortunately for me, my hair care journey earning me gorgeous, fast-growing hair also fostered the perfect environment for something called "smelly hair syndrome." This meant that one day in January 2020, I opened the new decade with sulfur-smelling wet hair, because fungus or mildew had grown on my scalp.
Yes. This actually happens. As someone who doesn't really get embarrassed, that was a painfully embarrassing sentence to write.
Without further ado, here's how you can avoid hair that smells like a wet dog, or fix it, and move forward better informed on how to navigate your healthy hair journey.
First, let's talk about hair type. I have fine to thick hair, and a lot of it. My hair is also very naturally straight. Some of these tips will apply to all hair types, but not every single tip will apply to you! If you have thick hair or a lot of hair, then you especially want to be careful about how often you let it air dry. We get to why that matters later.
How often you wash your hair matters. I wash mine *ahem* one to two times a week… I use dry shampoo on the days leading up to my next hair wash. While this is a great way to keep your hair hydrated and healthy, as well as needless washing over time, it also causes dandruff buildup (which is part of the equation creating smelly hair syndrome). If you struggle with dandruff, I recommend adding these tips into your routine not only because they help with dandruff too, but because dandruff could be the first step in the direction of mildewy hair.
As of now, every other wash I use a deep cleansing shampoo with either Himalayan charcoal or coal tar. This helps with dandruff as well as killing whatever bacteria you have growing on your head. Amazon has a great shampoo with coal tar for $4. I also have been using Amika's Reset Pink Charcoal Scalp Cleansing Oil before each wash (currently one of Sephora's 250 pointers; the full size costs $25), although I don't think it's completely necessary. As I stated earlier, I am weird about my hair so I always go above and beyond regarding it.
If you're looking for a more natural option, you can try mixing baking soda with water (some sources say to add rosemary essential oil into this mixture as well) and let it sit on your head for at least ten minutes, then rinse with cold water. I personally haven't tried this method yet. Additionally, some people swear by essential oils. I added a few drops of pure lavender essential oil to my coal tar shampoo so that there would be some hydrating benefits in addition to further helping with dandruff (plus this shampoo smells very medicinal and I wanted to help with that smell, but I do much prefer the medicinal smell to sulfur). Here is a list of various essential oils and what they can do for your hair.
When you do use shampoo, make sure to focus on washing your scalp versus your hair. I don't actually wash my hair; I limit the washing to just the hair on my scalp. Really dig in like your hairdresser does and give yourself a bit of a scalp massage! This helps with the dandruff problem as well as invigorating your scalp which promotes hair growth. When you put your conditioner in, limit it to the hair that falls past your scalp or head altogether. Conditioning your roots make your hair greasier faster.
Using heat on your hair regularly, even if you use a heat protectant spray first, is going to damage your hair. That's just science. However, I went so far as to always let my hair air dry and to limit the heat on it to once per wash (such as curling or straightening my dry hair). After moving to a humid climate, my hair takes even longer to air dry. The humid climate in conjunction with letting it air dry (so, letting it sit wet for hours on end) contributed to the whole mildew problem… that still hurts to admit!
Currently, I comb through my hair with a fat toothed comb (in order to avoid breakage), apply heat protectant spray, then simply blow dry my roots. This way, I compromise a bit, but I mean I also avoid smelly hair.
One more quick tip to avoiding hair that stinks is to brush it often (ideally three times a day). Brushing your hair often helps to spread out the grease on your scalp to your ends (which is actually healthy and hydrating for your hair), along with the added benefit of invigorating your scalp and promoting hair growth!
May you go forth in peace with a healthy mane that you know, doesn't stink!
Read more in HER Beauty