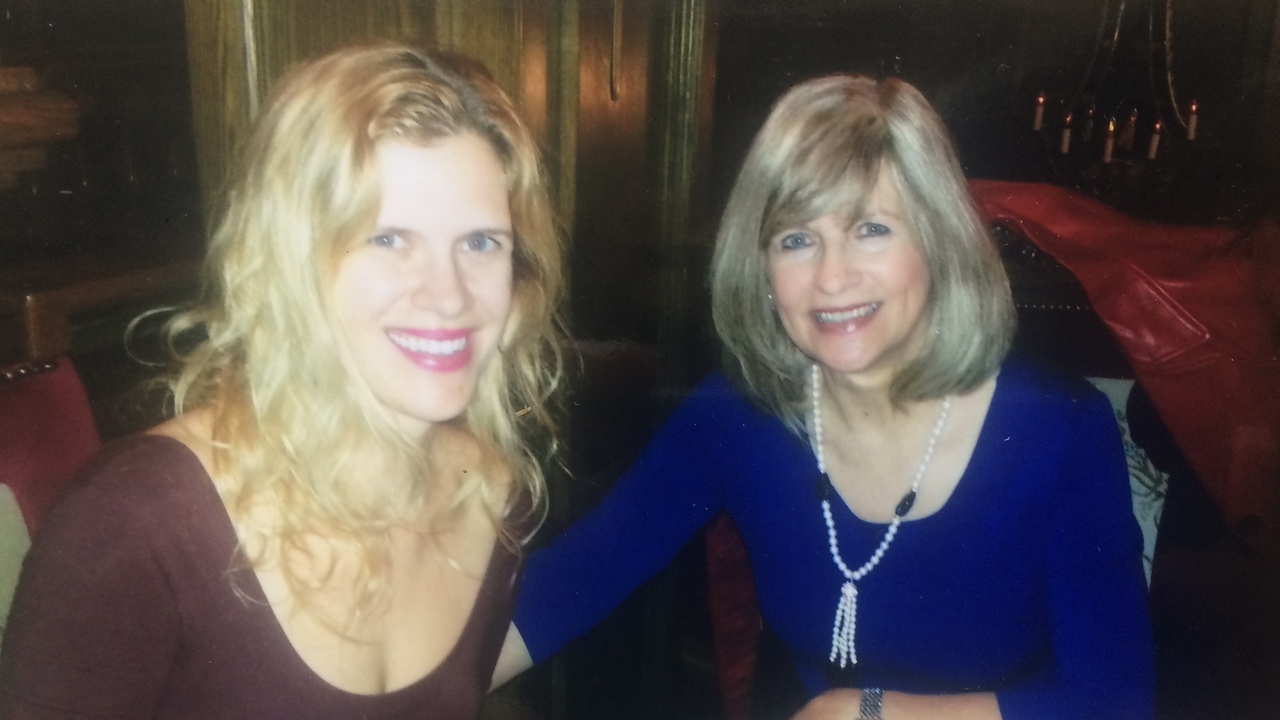 Photo courtesy of Courtney Sunday
My mother is one of those women who walks into a room and easily commands attention. This has always been the case — so much so that by now she almost anticipates crowd reaction.
She has perfectly lined eyes when she goes to the grocery stores and her hair never seems to recruit bedhead. If she wasn't my loving mother, I might find it hard to like her.
Growing up with a woman who was thought to be beautiful by universal standards taught me a lot about beauty. Although, when I think about it, most of those lessons have absolutely nothing to do with the exterior.
Here are the biggest lessons my beautiful mother taught me about beauty:
1) Be yourself.
Everyone has a physical attribute that would take someone else hours to try to replicate. I have wavy/curly hair and for years I tried to straighten it into submission. I wanted to have her easy, straight hair but if I was honest, for me it wasn't easy.
When I let my hair be my hair, I got more compliments than ever. Whether you have a voluptuous body or pretty feet, there is some part of you that someone else is jealous of. Let it be.
2) Don't mess with your skin.
From teenage breakouts to middle-aged wrinkles, it is easy to freak out about our skin. This is why companies like Sephora that sell beauty products are in (big) business.
My mother has skin that is in better condition than women 20 years her junior. She uses Nivea at night and that's it. She keeps it simple and her skin loves her for it.
3) Love your life.
I think the reason that people are attracted to my mother is mostly because she is joyful. She delights when it becomes autumn and she can wear penny loafers.
She makes sure she writes down jokes of the day for my father and her to groan over. She has place mats with hearts on them for Valentine's Day.
She loves the everyday and she celebrates as often as she can. That is the most beautiful thing we can all do.
4) Have fun with fashion.
From epic Halloween costumes to shoes the colors of soft pastels, my mother has closets that burst with fun. Some of the choices have been trendy and some have lasted over time.
She has never taken it too seriously. I am pretty sure I emulate this when I refuse to ask the question, "Am I too old for this?"
5) Believe a compliment.
I hear many women talk a person out of a compliment. They might hear, "You look lovely," and bat it away, with "Oh no, I don't." My mother will either thank the receiver for the compliment, or give one right back. She never deflects it.
We all have to choose to believe it when someone thinks we look fabulous, because we probably do.
Believing you look good, enjoying your appearance and highlighting what you've got is all advice we can heed. It's very likely we look better than we think we do. We just have to start believing it.
Edited by Jody Smith