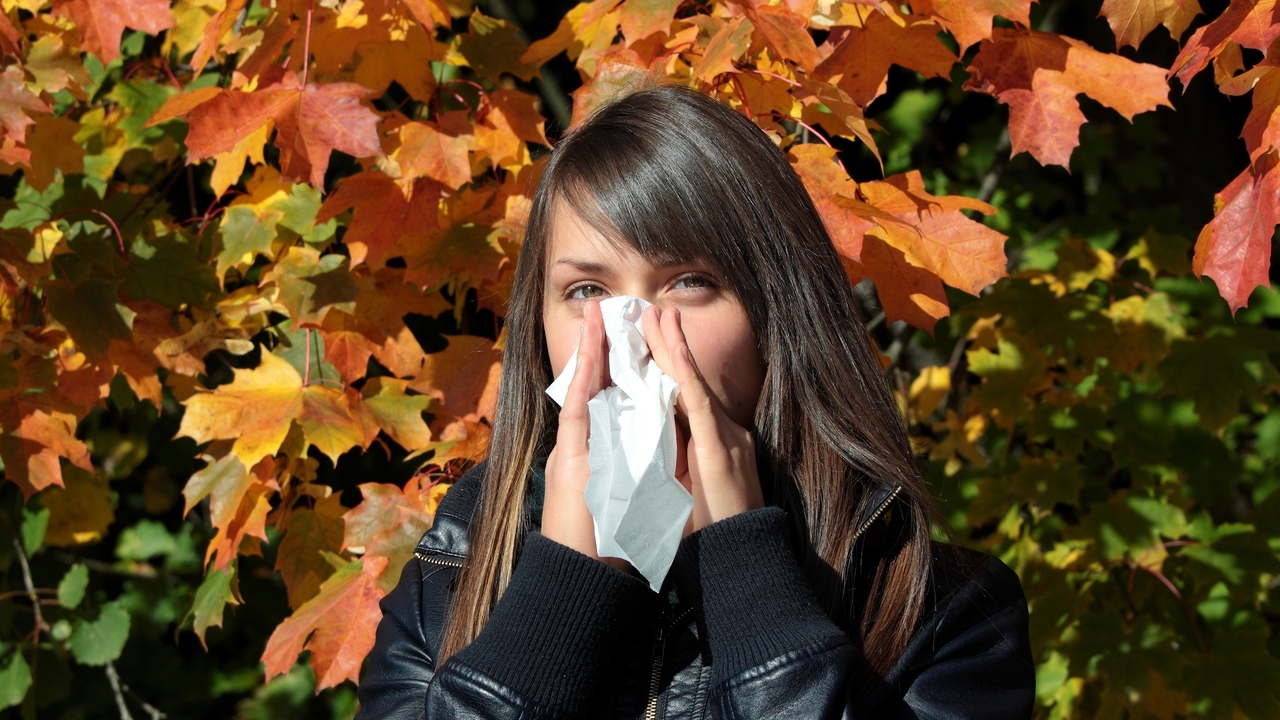 B-D-S/PhotoSpin
An allergy causes your body to react to a substance that is harmless to other people. This can occur from material in the air like pollen or pet dander, foods like peanuts and chemicals such as those in medications.
Allergies can also occur from things that come in direct contact with our skin such as the metal nickel or latex.
Allergy-producing substances are called allergens. Allergens can stimulate allergy antibodies called immunoglobulin E (IgE), which are proteins produced that fight against the allergen.
IgE binds to mast cells (immune response cells) and causes them to release histamine along with other chemicals. This reaction sets off an entire allergic cascade many of us are familiar with.
Your eyes become itchy, your nose starts to run, and you sneeze. Your breathing may become tight and hopefully does not progress to a serious reaction called anaphylaxis, which can be life-threatening.
Allergies can be difficult to diagnosis. A thorough history and physical exam is performed in addition to skin and blood tests to rule out any other potential causes of symptoms being attributed to allergies.
The basic premise behind skin or blood testing is that suspected allergens can be tested for by using controlled standard methods that provide objective proof that your body reacts to that substance.
Skin tests
There are three basic types of skin tests: skin prick, skin injection and patch testing.
- Skin prick tests, also called scratch tests, can check for an immediate reaction to up to 40 different substances, said the Mayo Clinic.
This test is commonly done to test allergies to inhaled substances such as pollen and dust mites, but also can be done to check for food allergies.
A nurse prepares the skin area with alcohol and marks what is to be tested in each spot of skin. She puts a small amount of allergen in each area and uses a lancet to scratch the skin to expose your body directly to the potentially allergic substance.
If you have a reaction, it will usually appear within 15 minutes as a wheal (raised, red, itchy bump) that may look like a mosquito bite. The nurse will measure and record the size of the reaction.
- Skin injection tests work on the same principle, but the nurse injects a small amount of antigen just under the skin with a needle and syringe. Again, a reaction may occur within 15 minutes.
- Skin patch tests do not involve needles. Instead, the allergen is applied to a patch applied to your back or arm and left in place for over 48 hours. You can be exposed to 20-30 different potential substances.
You cannot bathe until you return to the doctor's office so the patches remain undisturbed. Patch tests are often used to record any delayed response you may have had to the allergens tested.
Blood tests
Blood tests may be performed instead of, or in addition to, skin tests. Skin tests are the preferred method.
However, if you are on medications that you are unable to stop such as antihistamines, you may not get accurate skin test results. Or exposure to a potential allergen from a skin test may involve too much risk for a severe reaction.
In these types of instances, a blood test is safer.
Blood tests check for the presence of IgE antibodies. There are unique IgE antibodies produced in the body for each different type of allergen. So the IgE antibody formed to fight against pollen is not the same IgE antibody that fights against mold, or peanut butter, or an insect sting.
It is important to have allergies tested using one of these standard types of methods. According to Food Allergy Research and Education, there are a number of unproven and non-standardized tests sometimes tried to look for food allergies.
These false tests include applied kinesiology (muscle testing) while holding a suspected food, electrodermal testing that measures current in the skin while holding a suspected food, pulse testing after eating a suspected food, and hair analysis.
If you think you are suffering from allergies, see a dermatologist who can use skin and blood testing to determine whether or not that is the cause of your problem.
Sources:
1) IGE'S ROLE IN ALLERGIC ASTHMA. Asthma and Allergy Foundations of America. Retrieved May 10, 2015.
https://www.aafa.org/display.cfm?id=8&sub=16&cont=54
2) Allergy skin tests. Mayoclinic.com. Retrieved May 10, 2015.
http://www.mayoclinic.org/tests-procedures/allergy-tests/basics/what-you...
3) Blood testing: Allergen Specific Immunoglobulin E (IgE). Kidshealth from Nemours. Retrieved May 10, 2015.
http://kidshealth.org/parent/system/medical/test_ige.html#
4) Unproven and Non-Standardized Tests for Food Allergy. Food Allergy Research and Education. Retrieved May 10, 2015.
http://www.foodallergy.org/document.doc?id=238
Michele is an R.N. freelance writer with a special interest in woman's healthcare and quality of care issues.
Edited by Jody Smith