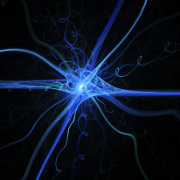 Photo: Getty Images
The Centers for Disease Control and Prevention estimated that by the end of 2006, 1,106,400 people were living with human immunodeficiency virus, or HIV.
The virus can be transmitted through unprotected sex, sharing needles, or from mother to child during the pregnancy, while giving birth, or when breastfeeding.
Some people infected with the virus have flu-like symptoms, though others live symptom-free with the virus for years. Even if a patient is not experiencing symptoms, the virus is still affecting his/her immune system. Patients in the late stage of HIV — acquired immune deficiency syndrome or AIDS — have a severely damaged immune system and are susceptible to opportunistic infections.
HIV/AIDS can affect the normal functioning of nerve cells, which can result in neurological symptoms. The National Institute of Neurological Disorders and Stroke noted that more than 50 percent of adults with AIDS in the United States suffer from some type of neurological problem. The neurological complications may involve the central nervous system or the peripheral nervous system. Examples of neurological issues that HIV patients may face include confusion, sensation changes in the limbs and weakness. Some patients may experience neurological issues as a complication of the medications they use.
Several neurological conditions may occur in patients with HIV/AIDS. For example, some patients with an advanced HIV infection may develop HIV-associated dementia, or AIDS dementia complex, in which they have cognitive dysfunction and behavioral changes. Patients may also have encephalitis — an inflammation of the brain.
About 10 percent of patients with untreated AIDS may develop toxoplasma encephalitis, which is caused by Toxoplasma gondii, a parasite, according to the National Institute of Neurological Disorders and Stroke. Other neurological conditions associated with a weakened immune system include cryptococcal meningitis and progressive multifocal leukoencephalopathy. Some HIV patients may have central nervous system lymphomas, which can cause symptoms such as seizures, paralysis, visual problems and speech problems. The National Institute of Neurological Disorders and Stroke added up to 30 percent of patients with untreated AIDS have vacuolar myelopathy, in which the myelin sheath pulls from the axons in the spinal cord.
The virus may also affect the blood-brain barrier, which protects the brain from harmful substances. A new study, published in the June 29th issue of The Journal of Neuroscience, investigated how astrocytes, a type of glial cell involved with the blood-brain barrier, infected with HIV affect the integrity of the blood-brain barrier.
The researchers used human cells and built a model of the blood-brain barrier in the laboratory. The authors noted that while few of the astrocytes became infected in vitro, the "gap junction channels amplify and spread toxic signals to uninfected cells in culture" and "that these few HIV-infected astrocytes, with no detectable viral production, cause dramatic alterations in the blood-brain barrier physiology in vitro" (Eugenin, Clements, Zink and Berman, 2011). The investigation was also done in vivo, in which they found similar effects.
The authors also found "the presence of HIV in [around 5 percent] of astrocytes led to the death or nearby uninfected cells and made the barrier more permeable", according to a press release from the Society for Neuroscience. While the uninfected cells died, the ones infected with HIV did not. In the same press release, lead author Eliseo A. Eugenin, Ph.D., of Albert Einstein College of Medicine stated, "Our results suggest HIV infection of astrocytes may be important in the onset of cognitive impairment in people living with the disease."
References
Centers for Disease Control and Prevention. Basic Statistics: HIV/AIDS. 2011. Web. 18 July 2011
http://www.cdc.gov/hiv/topics/surveillance/basic.htm#hivest
Centers for Disease Control and Prevention. Basic Information about HIV and AIDS. 2010. Web. 18 July 2011
http://www.cdc.gov/hiv/topics/basic/index.htm
National Institute of Neurological Disorders and Stroke. Neurological Complications of AIDS Fact Sheet. National Institutes of Health, 2011. Web. 18 July 2011
http://www.ninds.nih.gov/disorders/aids/detail_aids.htm
Eugenin, E.A., Clements, J.E., Zink, M.C. & Berman, J.W. Human Immunodeficiency Virus Infection of Human Astrocytes Disrupts Blood-Brain Barrier Integrity by a Gap Junction-Dependent Mechanism. The Journal of Neuroscience, 29 June 2011. Web. 18 July 2011
http://www.jneurosci.org/content/31/26/9456.abstract
Society for Neuroscience. HIV Disrupts Blood-Brain Barrier. 29 June 2011. Web. 18 July 2011
http://www.sfn.org/index.aspx?pagename=news_062911
Reviewed July 19, 2011
by Michele Blacksberg R.N.
Edited by Shannon Koehle
Tags: