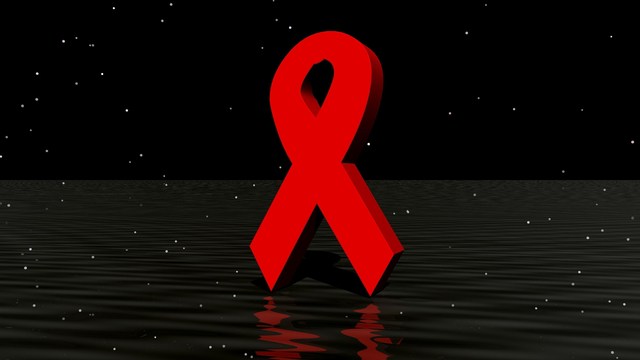 Elenaphotos21/PhotoSpin
Can multivitamins help people with the AIDS virus? New research out of Africa suggests that may be true.
This research proposes that basic multivitamin and selenium supplements might greatly lower the risk that untreated people with the AIDS virus will get sicker over a two-year period.
It's worth noting, wrote AIDS.org, that the impact of the study in the United States will be limited because many Americans diagnosed with HIV immediately begin treatment with antiretroviral therapy (ART). Patients in the African study hadn't yet begun taking ART.
Still, "it is incredibly useful to find new strategies to delay the progression of HIV disease," Dr. Jared Baeten, associate professor of global health at the University of Washington told HealthDay News.
"Not every HIV-infected person is immediately willing, or able, to initiate antiretroviral therapy. Inexpensive, proven treatments ahead of starting antiretroviral therapy can fill an important role."
For the study, published in the Journal of the American Medical Association, researchers divided patients into several groups. Some took a placebo, others took a multivitamin including B, C and E vitamins.
Another group took the multivitamin along with supplements of the mineral selenium, and still others took only selenium. Selenium is a mineral found in soil. It naturally appears in water and some foods.
The study was conducted in 878 HIV-infected patients at Princess Marina Hospital in Gaborone, Botswana, between December 2004 and July 2009, wrote Journal of the American Medical Association.
The only treatment with a noticeable effect was the multivitamin/selenium combination. Those who took the combination were about half as likely to show signs over two years that their infection had progressed toward AIDS as those who took the placebo.
Of the 217 who took the placebo, 32 suffered progression of the disease, compared to 17 of the 220 who took the multivitamin/selenium combination.
Next up, the researchers want to see if the supplements help patients already taking antiretroviral therapy.
However previous research may suggest some challenges.
In 2012, Harvard University's The Crimson reported on findings by Harvard School of Public Health researchers. The researchers asserted in a study based in Tanzania that high doses of multivitamins may instead have adverse side effects for HIV patients on antiretroviral therapy.
The study included 3,418 HIV-positive patients who had already started ART. Half of the patients were randomly assigned to receive high doses of supplements including vitamin B complex, vitamins C and E, and the other half received standard doses at the recommended dietary allowance level.
Study authors told The Harvard Crimson, "High-dose supplementation had no effect on several key measures that reveal HIV disease progression: CD4 count, plasma viral load, body mandex or hemoglobin level concentration."
What was measurable between the two groups was the increased risk of liver damage in those patients taking the high-dose nutrition supplement, wrote The Harvard Crimson.
Sources:
"AIDS Information, Education, Action, Awareness | News." AIDS Information, Education, Action, Awareness | News. N.p., n.d. Web. 18 Dec. 2013.
http://aids.e-healthsource.com/index.php?p=news1&id=682529
Effect of Micronutrient Supplementation on Disease Progression in Asymptomatic, Antiretroviral-Naive, HIV-Infected Adults in Botswana: A Randomized Clinical Trial." JAMA Network. N.p., n.d. Web. 18 Dec. 2013.
http://jama.jamanetwork.com/article.aspx?articleid=1785464
"Multivitamins May Help Fight HIV Progression, Study Suggests." Multivitamins May Help Fight HIV Progression, Study Suggests. N.p., n.d. Web. 18 Dec. 2013.
http://consumer.healthday.com/aids-information-1/aids-and-hiv-sexually-transmitted-diseases-news-607/multivitamins-may-help-fight-hiv-progression-study-suggests-682529.html
"Multivitamins May Help Fight HIV Progression, Study Suggests – WebMD." WebMD. WebMD, n.d. Web. 18 Dec. 2013.
http://www.webmd.com/hiv-aids/news/20131126/multivitamins-may-help-fight-hiv-progression-study-suggests?ecd=wnl_sxr_120713&ctr=wnl-sxr-120713_ld-stry_3&mb=
"The Harvard Crimson." Vitamins May Not Help HIV Patients | News |. N.p., n.d. Web. 18 Dec. 2013.
http://www.thecrimson.com/article/2012/10/17/hiv-vitamins-side-effects
Reviewed December 19, 2013
by Michele Blacksberg RN
Edited by Jody Smith
Tags: