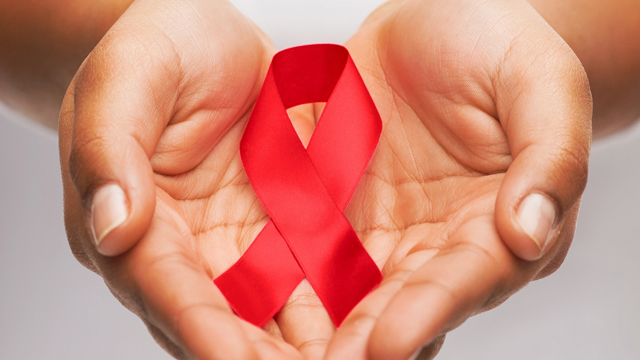 Elenaphotos21/PhotoSpin
A Mississippi girl born with HIV who was thought to be cured by immediate and aggressive drug treatment has relapsed. New tests have shown detectable levels of the AIDS-causing virus in her bloodstream.
This discovery is both a setback for the girl known as the Mississippi Baby and for hopes that very early treatment with powerful HIV drugs might reverse an infection that has seemed permanent once it takes hold.
The girl, now almost four years old, had remained virus-free even though she stopped taking HIV drugs at 18 months old.
The Mississippi Baby's mother had not received prenatal care, so it wasn't known that she was HIV-positive until she was in labor in 2012.
When the baby was 30 hours old, pediatric HIV specialist Hannah Gay started her on treatment-level doses of AIDS drugs stated Wall Street Journal.
Gay gave the girl a combination of three antiretroviral drugs, all at doses commonly used to treat HIV-infected infants, and kept her on the medications until she was 18 months old. This prevented the virus from mounting any drug resistance.
Tests showed progressively diminishing HIV levels in the baby's blood, until it reached undetectable levels 29 days after birth.
Normally HIV-infected infants stay on antiretroviral drugs for life. But the mother stopped bringing the girl to the clinic after 18 months.
Five months later, when the two returned, the mother said she had long since stopped giving the antiretroviral drugs to her baby. However blood tests still showed no signs of HIV infection.
But a blood test taken during a routine clinic visit earlier this month uncovered detectable HIV levels in the girl's blood. Genetic tests determined that the child's HIV infection is the same strain acquired from her mother.
Additional testing found that she also had a decreased white blood cell count and the presence of HIV antibodies, both of which are signs that an actively replicating pool of HIV has established itself in her body.
The girl is now back on antiretroviral drugs, which have successfully lowered her viral levels with no side effects.
Doctors are puzzled why the virus rebounded when it did, and faced with profound questions about what they know about HIV's hideouts in the body according to American Press (AP).
Based on the Mississippi Baby's story, the National Institutes of Health had planned a huge study with more than 700 other HIV-infected newborns. The strategy was to treat them with a powerful drug combination at birth and, assuming they show no signs of infection, take them off drugs altogether at age two.
"We're going to take a good hard look at the study and see if it needs any modifications," Dr. Anthony Fauci, director of the National Institute of Allergy and Infectious Diseases said, as reported by Associated Press.
The goal is to determine whether or not modifications are required either in terms of length of treatment or because of ethical concerns over raising false hopes about an approach that now has suffered a setback.
Sources:
Harris, Richard. "Mississippi Child Thought Cured Of HIV Shows Signs Of Infection." NPR. NPR, n.d. Web. 21 July 2014.
http://www.npr.org/blogs/health/2014/07/10/330538734/mississippi-child-thoug
McKay, Betsy. "Child Hoped to Be Cured of HIV Shows Signs of Virus." The Wall Street Journal. Dow Jones & Company, n.d. Web. 21 July 2014.
http://online.wsj.com/articles/child-thought-cured-of-hiv-shows-signs-of-virus-1405021596
Thompson, Dennis. "Mississippi Girl Thought Cured of HIV Shows Signs of Infection." Consumer HealthDay. N.p., n.d. Web. 21 July 2014.
http://consumer.healthday.com/aids-information-1/aids-and-hiv-sexually-transmitted-diseases-news-607/mississippi-girl-thought-cured-of-hiv-shows-signs-of-infection-689689.html.
Reviewed July 25, 2014
by Michele Blacksberg RN
Edited by Jody Smith
Tags: