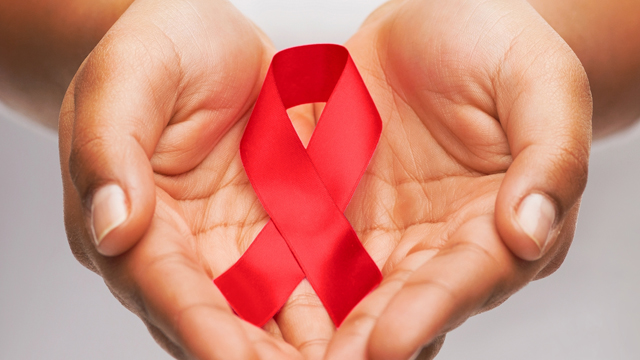 Elenaphotos21/PhotoSpin
HIV and AIDS myths can be dangerous, cautioned About.com. Here are ten HIV- and AIDS-related myths.
Myth:
HIV and AIDS are the same.
Fact:
HIV is the virus that leads to AIDS. Someone is said to have AIDS when their CD4 count drops below 200 or when they have certain infections or cancers, reported WomensHealth.gov.
Myth:
HIV/AIDS is a gay disease.
Fact:
Anyone can be susceptible to HIV/AIDS, regardless of their sexual orientation, stated MedicineNet.com.
Myth:
People over 50 don't get HIV and AIDS.
Fact:
People over 50 make up a rapidly growing segment of the HIV and AIDS population, wrote About.com.
Myth:
Women can't give men HIV.
Fact:
It's much harder for men to get HIV from women, but it does happen. HIV can enter at the opening of the tip and through cuts or sores on the shaft of the penis, said WomensHealth.gov.
Meanwhile, women are at higher risk of getting HIV from men. HIV is in semen, which can stay in the vagina for days making exposure time after sex longer.
Myth:
HIV is a contagious disease.
Fact:
HIV is not transmitted through saliva, sneezes, or sweat, wrote the National Hispanic Council on Aging (NHCOA). Casual contact doesn't transmit the virus. MedicineNet.com said that HIV is transmitted through contact with an HIV-positive person's infected body fluids, such as semen, pre-ejaculate fluid, vaginal fluids, blood, or breast milk.
Myth:
We both have HIV and AIDS so we don't need a condom.
Fact:
You still need to practice safer sex. There are different strains of HIV, wrote WomensHealth.gov, and someone could become infected with a different type from what they already have.
Myth: Since I only have oral sex, I'm not at risk for HIV/AIDS.
Fact:
You can get HIV by having oral sex with men or women, said MedicineNet.com. Always use a latex barrier during oral, vaginal or anal sex.
Myth:
People infected with HIV look unhealthy.
Fact:
People living with HIV look no different from any other person for several years after being infected with the virus, and may continue infecting others, wrote NHCOA.
Myth:
HIV Can Be Cured
Fact:
There is no cure for HIV, but treatment can keep virus levels low and help maintain the immune system, said WebMD.
Myth:
I have just been diagnosed with HIV and AIDS. I am going to die.
Fact:
People are living with HIV and AIDS longer than ever before. According to About.com, medications, treatment programs and a better understanding of HIV and AIDS allow those infected to live normal, healthy, productive lives.
Sources:
"Act Against AIDS | NHCOA." NHCOA | Working to improve the lives of Hispanic older adults, their families, and caregivers. N.p., n.d. Web. 5 June 2013.
http://www.nhcoa.org/ActAgainstAIDS
Cichocki, R.N., Mark. "HIV and AIDS - Top Ten HIV and AIDS Myths - HIV and AIDS Fraud." The Complete HIV/AIDS Resource - Ask the Experts - About.com. N.p., n.d. Web. 5 June 2013.
http://aids.about.com/od/toptenlists/tp/hivmyths.htm
"HIV/AIDS - Myth versus Reality." MedicineNet.com. MedicineNet, Inc., N.p., n.d. Web. 5 June 2013.
http://www.medicinenet.com/script/main/art.asp?articlekey=19039
"Myths about HIV/AIDS | womenshealth.gov." womenshealth.gov. N.p., n.d. Web. 5 June 2013.
http://www.womenshealth.gov/hiv-aids/what-is-hiv-aids/myths-about-hiv-aids.cfm
"Slideshow: What It's Like to Live With HIV/AIDS: Myths and Facts." WebMD - Better information. Better health. N.p., n.d. Web. 5 June 2013. http://www.webmd.com/hiv-aids/staying-healthy-10/slideshow-hiv-myths-facts?ecd=wnl_sxr_033013&ctr=wnl-sxr-033013_hdln_5&mb=.
Reviewed June 6, 2013
by Michele Blacksberg RN
Edited by Jody Smith