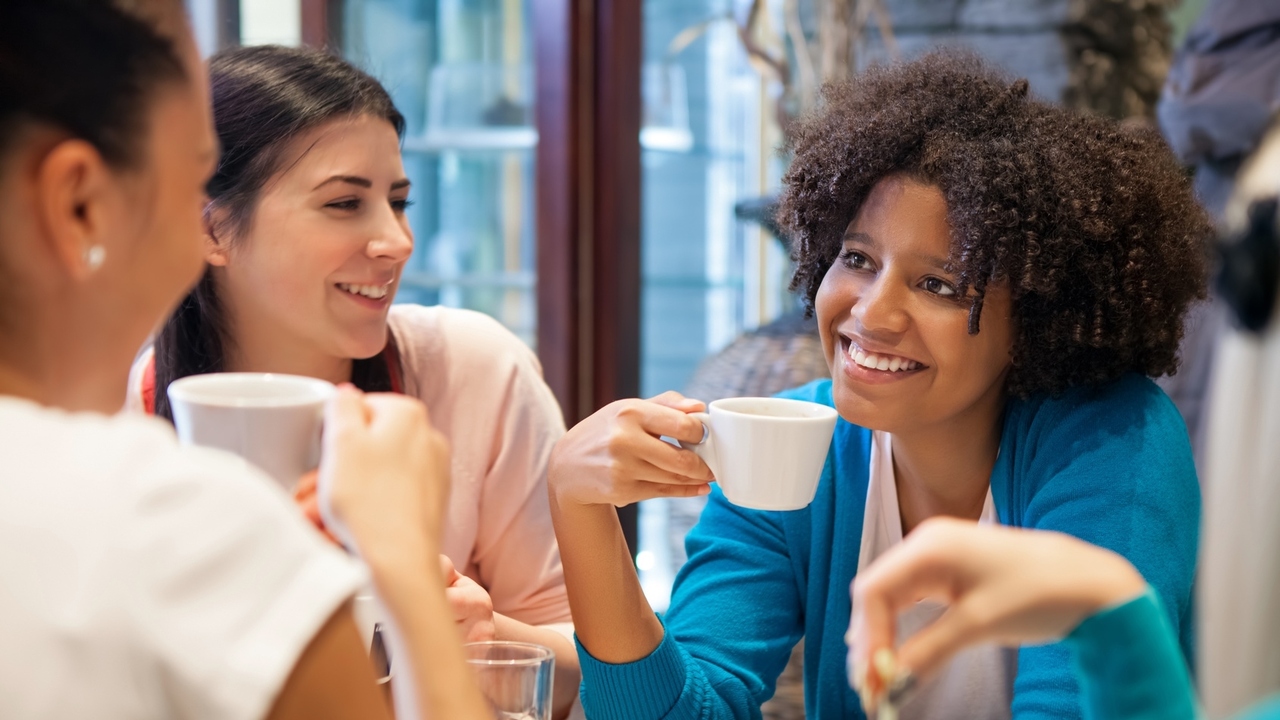 Igor Mojzes/Fotolia
My dad had a knack for striking up conversations with anyone.  He'd talk to the busboy or a stranger in the elevator.  We'd be at a gas station and he'd start chatting with the person at the next gas pump.
"Stranger danger" was not part of his vocabulary.  He treated everyone the same, from the janitor to the CEO.
It was amazing to watch. 
Not everyone has his talent for sociability. So for those who are shy or inexperienced at the art of conversation, here are some tips from the experts on how to talk to anyone.
Author Marvin Brown suggests starting a conversation with a question or a statement. 
Sounds easy, right?
You might want to practice your question or statement before you attempt your effort.  For example, Brown recommends using visualization of conversation opportunities. 
Brown said, "Use the environment around you and find an environmental prop."  Your location can act as context for your conversation starter.  Comment on the beauty of view or location.
You can also continue the conversation with an open-ended question.  This could be something as easy as "So what do you think about the view?" or, "Have you ever attending this event before?"
Now that you have an opening strategy in place, allow the conversation to grow organically.  If the other party is hard to talk to, open-ended questions are a good strategy to keep the conversation flowing.
Just be careful not to overwhelm the other person.  You don't want to come off as a nosy or pushy guest.
Here are some additional strategic conversation tips from Yahoo.com:
· Relax
· Be polite
· Keep it simple
· Don't interrupt
· Be a good listener
· Watch their body language
· Remember what you have in common
· Take interest in the other person
· Remember why you are talking to the other person.  And forget it.
Even talking to children can be challenging.  In some ways, talking to children can be the most challenging. Family therapist Karen Holford says that for children, you should make your questions specific. 
For example you might want to say, "What was the best thing about your day?" or, "What was the hardest thing about today?"
Holford said, "It is important to pay attention to their feelings rather than content."  Holford recommends using humor to diffuse tension, and watching movies to approach difficult subjects.
Holford offers additional tips. She recommends that you:
·       Use visual exercises like coloring with younger childrento help them explain what's going on.
·       Respect the importance of what children are talking about.
·       Avoid saying, "It's just a silly worry."
·       Be a good model of communicating with other adults. Let children see you argue and make up.
Sources:
How to Talk to Anyone:  The Expert's Guide.  The Guardian. December 29, 2015.
http://www.theguardian.com/lifeandstyle/2015/nov/28/how-to-talk-to-anyone-the-experts-guide
Talk to Anyone from the Subway to Royalty.  Yahoo News.  December 29, 2015.
https://ca.finance.yahoo.com/news/talk-anyone-royalty-next-person-subway-122500067.html
How to Meet and Talk to Anyone Anywhere Anytime.  The Dallas Morning News.  December 29, 2015.
http://www.dallasnews.com/business/headlines/20130914-business-book-reviews-how-to-meet-and-talk-to-anyone-anywhere-anytime-and-the-empress-has-no-clothes.ece
Reviewed December 31, 2015
by Michele Blacksberg RN
Edited by Jody Smith