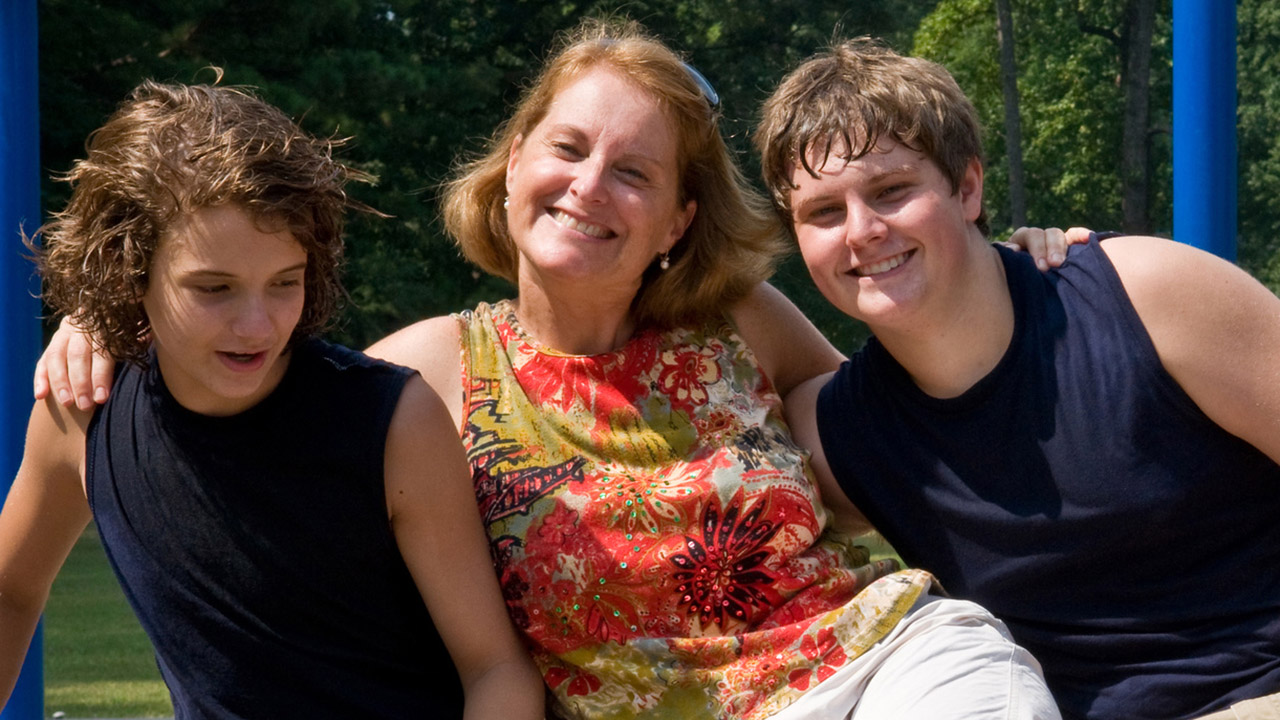 Three Rocksimages/Fotolia
Going through early menopause is difficult. One of the most complicated areas is parenting through your bad days. I have two boys at home. One is 18, and the other is six. It's a big gap in age so the way one handles being around for my symptoms is totally different from how his brother will.
I have many days where I can tell they are confused and maybe a little concerned about how I feel. Or they aren't sure how to react - should they help? Can they help? Should they just hide in their rooms?
This is what I want my children to know about my menopause and hot flashes.
1. I'm Not Angry at You, I'm Uncomfortable
One of the symptoms I feel most guilty about is my mood swings. Some days I am just so grumpy, and I'm sorry. It's not about you. I'm not angry, and you didn't do anything wrong. Mom is just really uncomfortable. Miserable even. Not only do I feel "icky" some days thanks to hormone fluctuation, but my hot flashes keep me up at night, so I'm not getting enough sleep. That makes me feel on edge, anxious, and tired. Remember how grumpy you guys are when you stay up all night?
2. This May Last A While
I'd love to promise this won't last long. Trust me, guys, I wish it was over already. Unfortunately, my symptoms (especially hot flashes) can last anywhere between 7 and 11 years. That's a long time, I know. I may still be fanning myself at a second high school graduation. But I'm learning new ways to cope with my symptoms so hopefully they won't always be so stressful - for you or me.
3. Don't Worry, I'm Not Sick
I see how you get worried when my face turns red suddenly or I'm too tired for a second round of catch in the yard. I need you to know that Mom is OK. I'm not sick, and there is nothing "wrong" with me. Menopause is a completely natural transition in a woman's life. Even though it seems like I have the flu or something even worse, my health is fine (but I wouldn't mind breakfast in bed anyway).
4. It's Not Your Fault
I know sometimes I joke that you guys are the reason I have gray hair (which might still be slightly true), but my menopause is not a result of having children. All women go through menopause, no matter if they've had children or not, unless they've had surgery to remove their ovaries when they were a child. Now, my stretch marks, that's a different deal…
5. It Will Get Better
As rough as the first few years have been, I'm learning what steps I can take to cope better. While I can't reverse or stop menopause, I can use different treatment methods to improve how I feel while I deal with this transition. I'm getting more sleep, eating a healthier diet, and talking to my doctor regularly about my treatment plan and to make sure I'm doing everything possible to ease the stress put on both me and the family. Another treatment that really helps me? Spending time with you two. Don't ever stop wanting to play, snuggle or laugh with me. You don't realize how much better it makes me feel.
6. You May Need To Support Your Partner Through This When You Grow Up
When you grow up, you may spend your later years with a special woman. You'll need to understand about menopause and perimenopause so you can help support her while she goes through this. I hope, if and when the time comes, you'll research and learn so that she won't feel alone in addition to all the other symptoms. The support and understanding of loved ones can be its own powerful coping method.
Sources:
Is Menopause Causing Your Mood Swings, Depression or Anxiety? Cleveland Clinic. Retrieved December 21, 2015. http://health.clevelandclinic.org/2015/06/is-menopause-causing-your-mood-swings-depression-or-anxiety/
Menopause-related hot flashes and night sweats can last for years. Harvard Health. Retrieved December 21, 2015. http://www.health.harvard.edu/blog/menopause-related-hot-flashes-night-sweats-can-last-years-201502237745
Menopause Q&A by Dr. Stoppler. Medicine Net. Retrieved December 21, 2015. http://www.medicinenet.com/script/main/art.asp?articlekey=78808
Read more in Your Guide for Menopause & Hot Flash Treatment Options