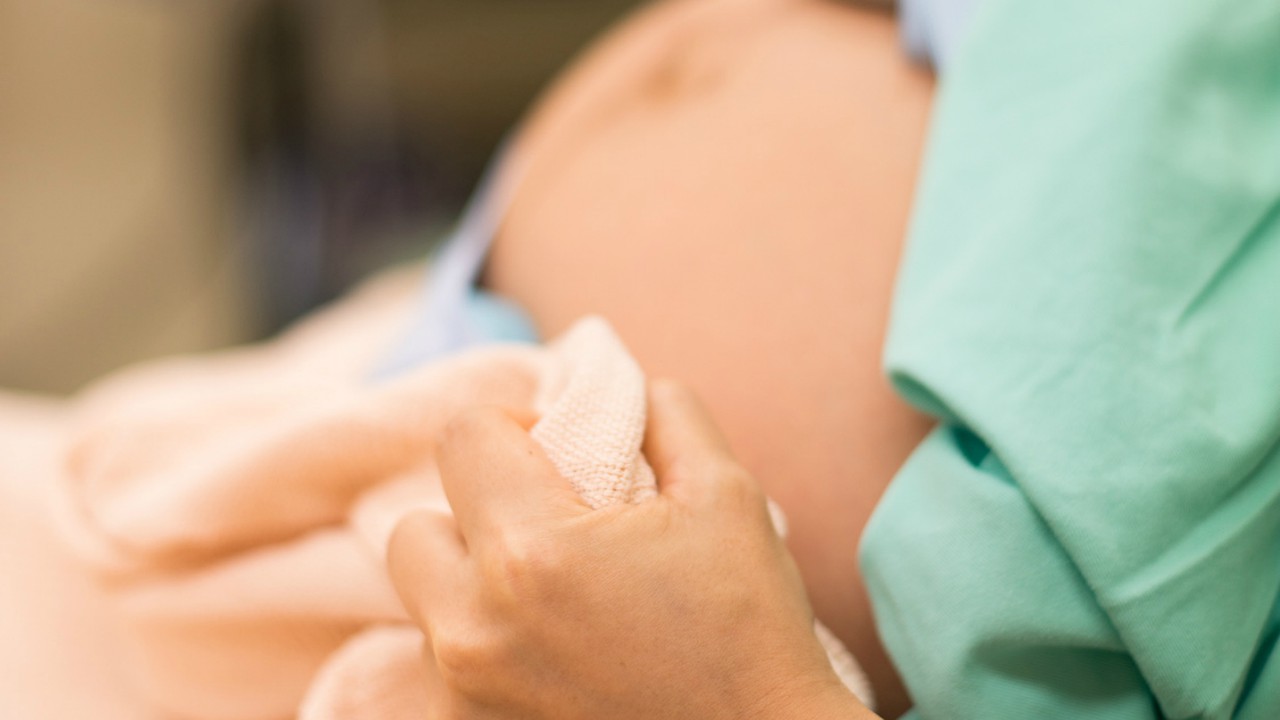 wong yu liang/fotolia
Laughing gas during labor? Believe it or not, it may be the newest thing in pain relief for laboring women, if some midwives have their way. And some pregnant women are jumping on the new wagon. (1)
Nitrous oxide, or N2O is a gas which has no odor or taste, and is nonflammable. According to the National Center for Biotechnology Information (NCBI), the most effective way to use it during labor is for the woman to inhale it about 30 seconds before she expects a contraction to begin, so that serum levels will peak at the same time as the contraction does.
Australia, Canada, Finland, Sweden and the UK are a few of the countries which use a combination of nitrous oxide and oxygen in labor.(3) NCBI recommends increasing N2O's availablity across the United States as a means for women in labor to manage pain. (2,3)
When the woman in labor feels the need for some pain relief, she picks up the mask attached by a hose to the tank, and breathes some in. This could be a marvelous way to have a little more control.
Laughing gas hasn't been popular for labor until recently. It was only available in a few American hospitals before 2011. Now, in 2016, several hundred hospitals and birth centers have it on the menu.
Nitrous oxide was used in the United States before anesthetics made their advent in the 1950s. The advantage, and disadvantage, of anesthetic use was that a woman would be completely unconscious during the birth of her baby.
In the 1970s, another innovation appeared on the scene in the form of epidural use. The advantage was that pain was diminished while the mother was conscious. The disadvantage was that an epidural could extend labor, and made it even harder for a woman to move about.
Europe has been using nitrous oxide all along. It is considered safe. Unlike an epidural, nitrous oxide is not a pain-reliever. Laughing gas instead will make a woman feel more relaxed and euphoric.
The midwives' goal is to see pregnant women being afforded with as many options as possible, with freedom to choose what works best for them individually.
Nitrous oxide doesn't linger long in the body. While it passes the placenta, the baby is not affected long either after a couple of breaths.
In 2011 The American College of Nurse Midwives prepared a position paper recommending nitrous oxide as a viable option for laboring women.
Currently, obstetricians do not have a stated stand on the use of nitrous oxide though some feel it is safe to use. "The American Society of Anesthesiologists reviewed research on nitrous oxide in May 2011, and said that there needs to be more studies, and more rigorous studies, on its safety and effectiveness," reported NPR.
Laughing gas is far less expensive than epidural for the hospital and for the patient. It can be administered without an anesthesiologist. Trained medical staff can supervise as a woman administers it to herself.
The American College of Nurse-Midwives (ACNM) in 2011 endorsed the use of nitrous oxide in a 50-percent concentration that meets nitrous oxide safety standards.(3)
The Journal of Midwifery & Women's Health reported that N2O is safe for mother and child, and can be safe for caregivers. It's easy to use. It doesn't get in the way of oxytocin release, and doesn't disrupt breastfeeding. (3)
Good ventilation and equipment, and short exposure times can prevent side effects such as dizziness, vomiting, nausea and vomiting.(3)
Reviewed November 29, 2016
by Michele Blacksberg RN
Tags: