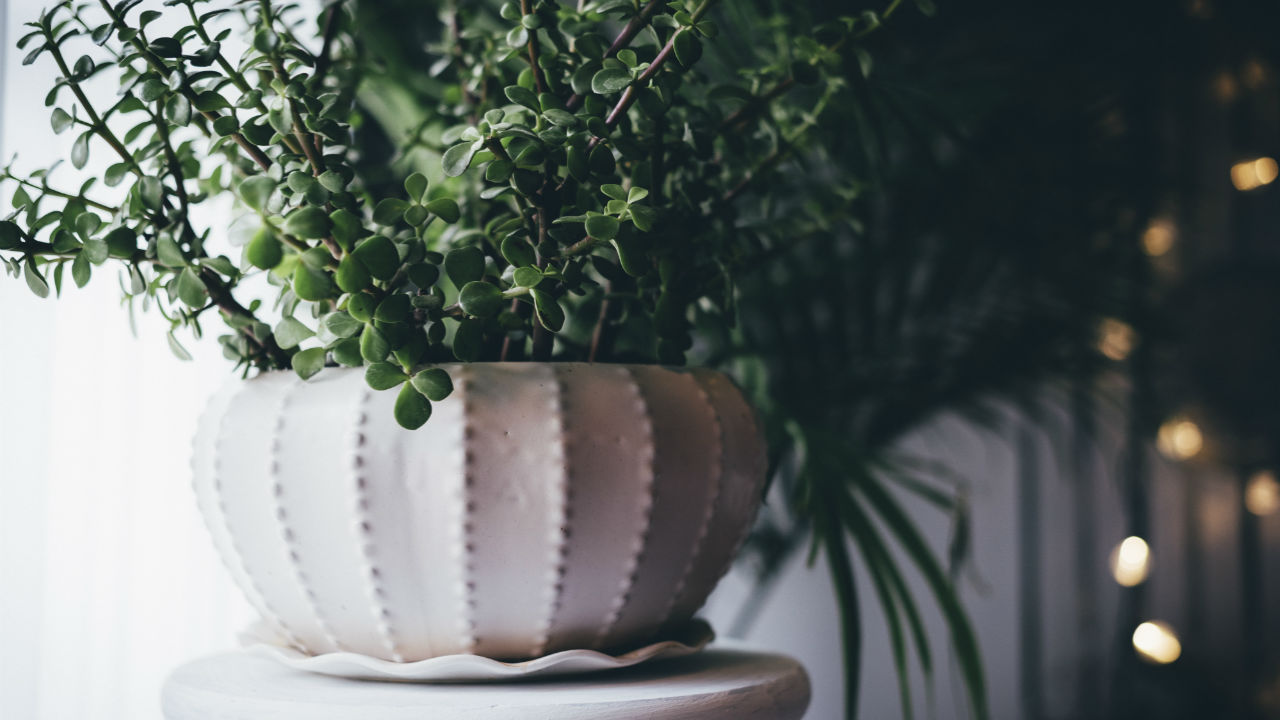 Via Unsplash
Indoor plants effortlessly liven up any household, but some of them do a lot more than just that. There are a plethora of toxic chemicals that are detrimental to not only our indoor air quality but our health as well. Cleaning products, furnishings and synthetic building materials are all guilty of emitting toxic chemicals in our homes. Formaldehyde is one of these toxic compounds emitted in low levels in most households. In high levels, it has been known to be cancer causing as well as trigger allergic reactions and asthma attacks.
Take a look at 20 indoor plants that are known to combat these toxic chemicals and purify our indoor air.
1. Boston Fern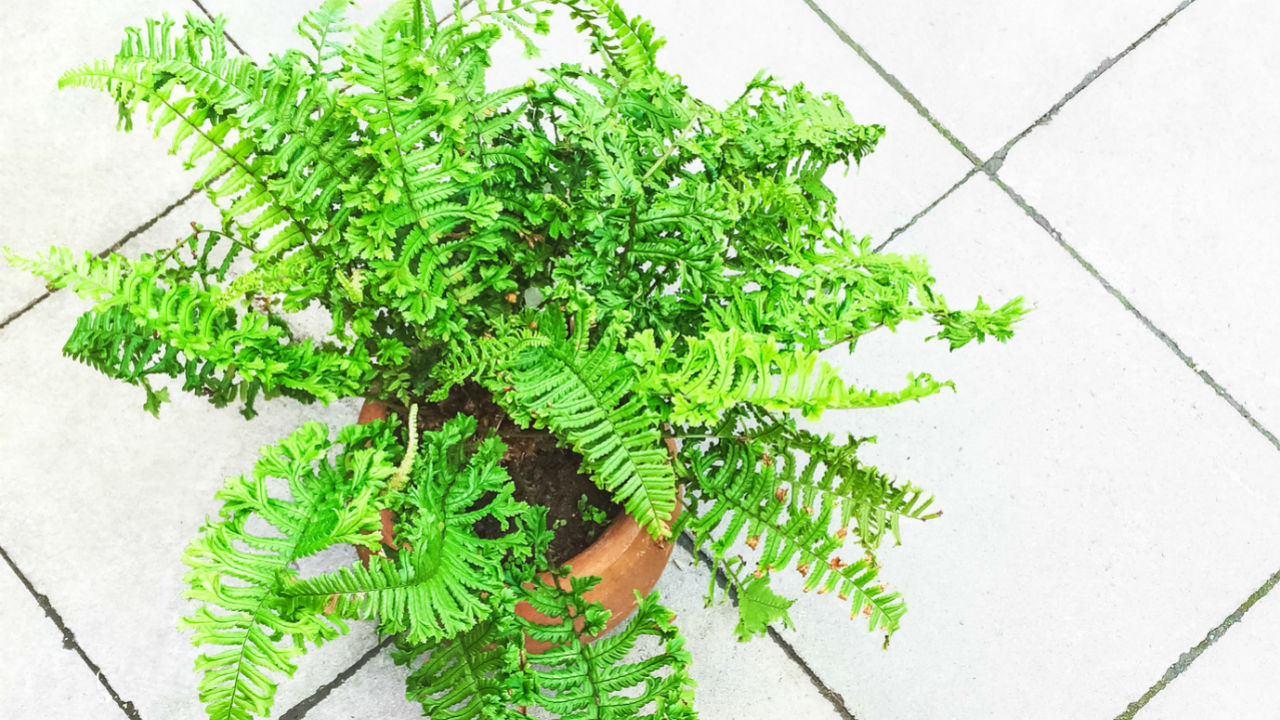 GoodMood Photo/fotolia
This indoor plant is regarded as one of the most competent and powerful air purifiers. The only catch is that the Boston fern takes much more maintenance than other indoor plants due to its constant need for moisture and humidity. This fern is a powerhouse when it comes to removing formaldehyde and xylene.
2. English Ivy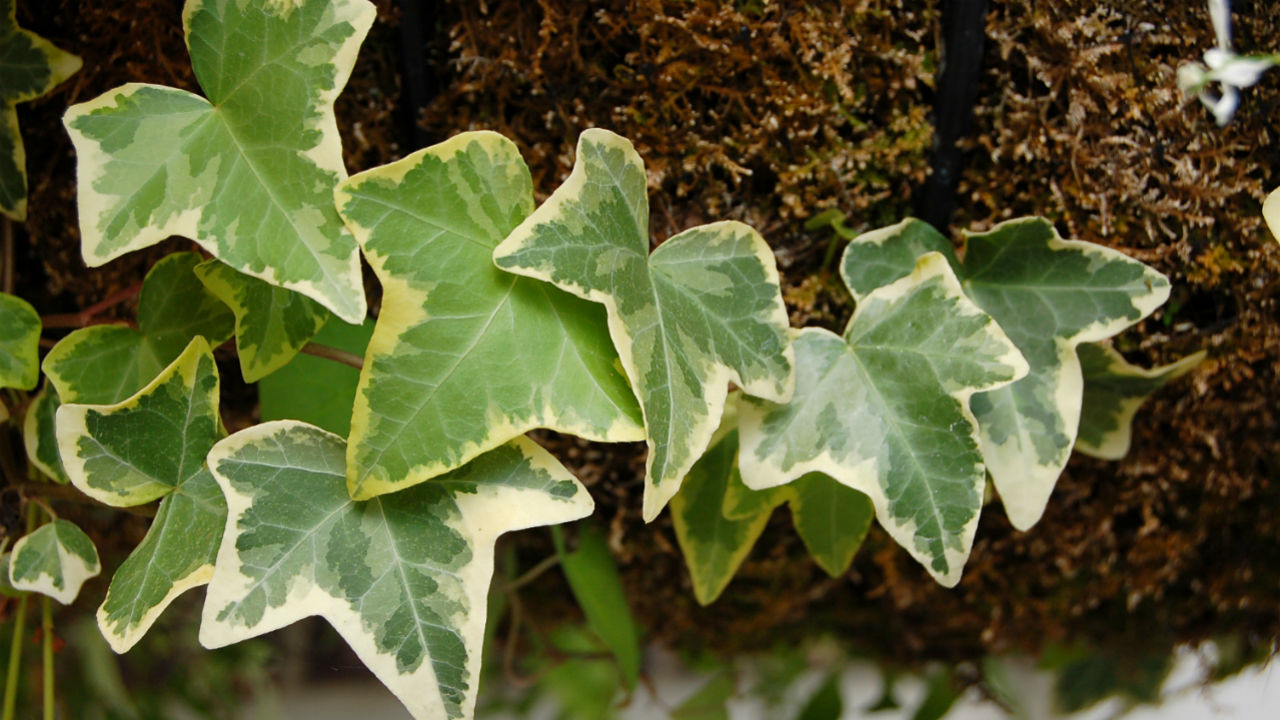 Via Wikimedia
Outdoors, English ivy can be a pain due to its ability to damage your house exterior. Indoors, this invasive species acts as a formaldehyde killer. It thrives in part shade and part sun, so finding an area inside your home should be no trouble at all.
3. Peace Lily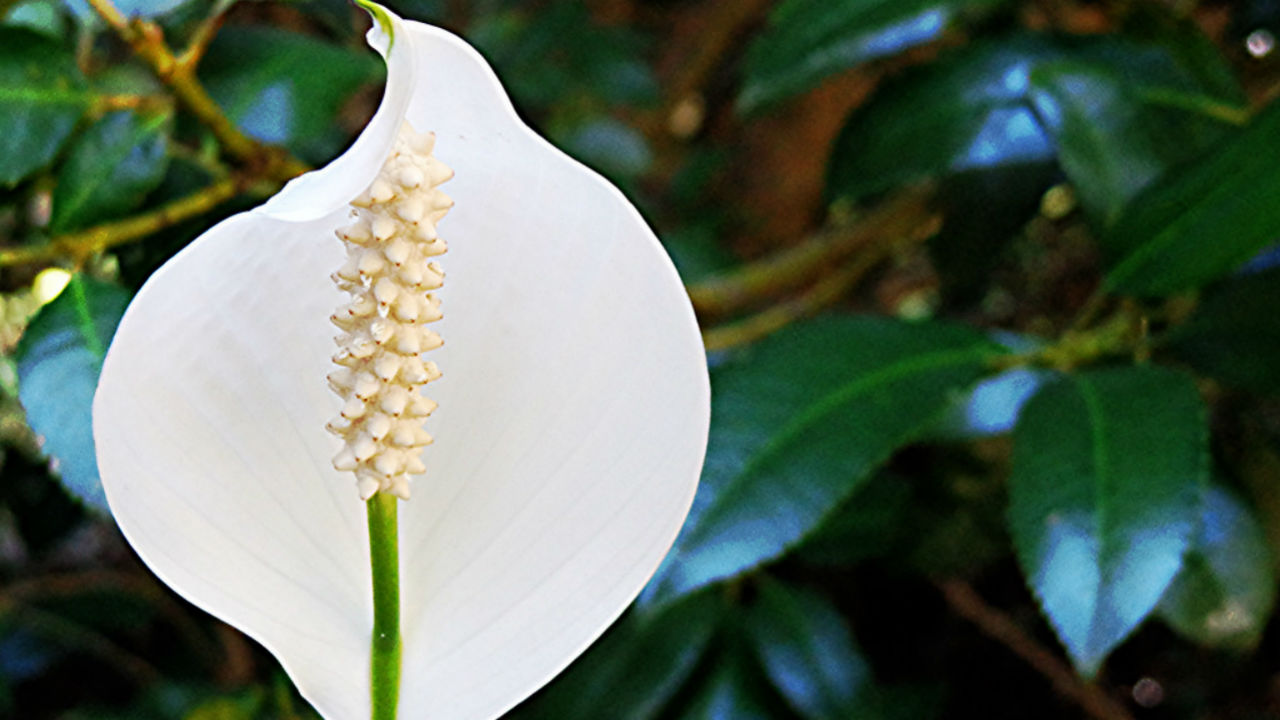 Olin Gilbert/flickr
Don't let the size of these dainty plants fool you. The peace lily may be small in size, but it packs a serious punch when it comes to detoxifying your home. This plant removes ammonia, benzene, formaldehyde and trichloroethylene. However, the plant is toxic to dogs and cats so avoid this air purifier if you have fur babies at home.
4. Lady Palm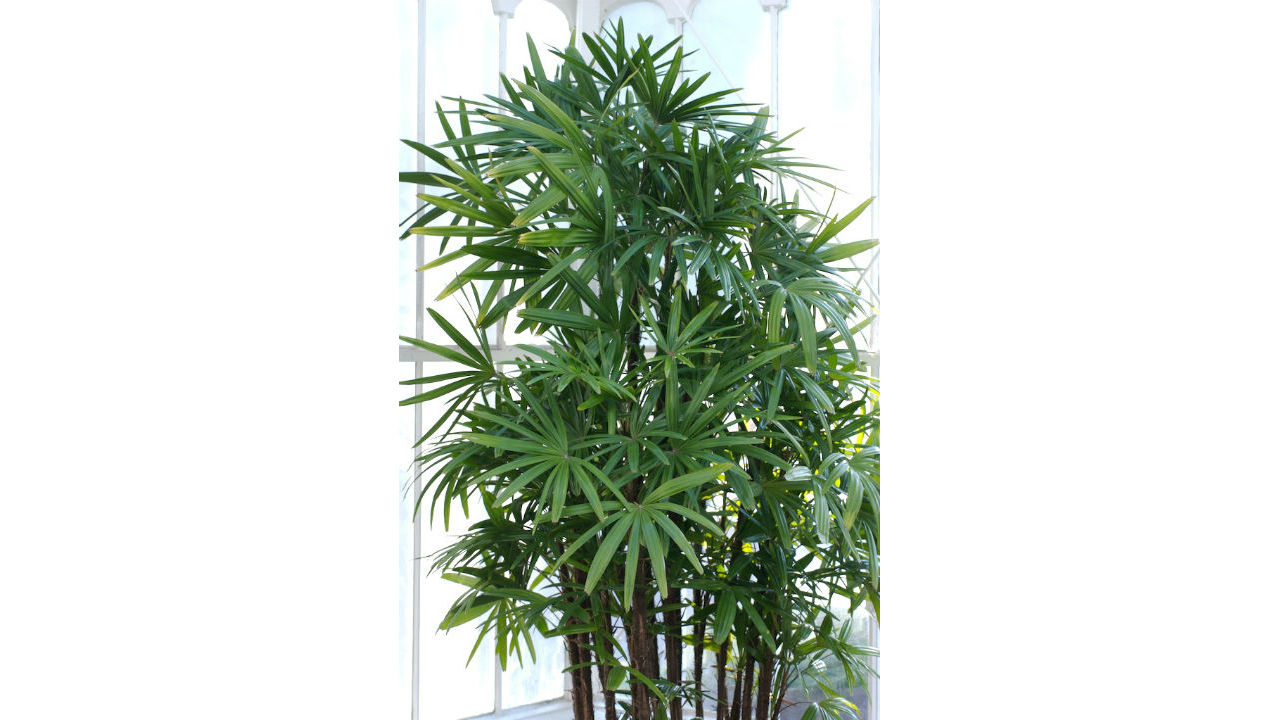 Via Wikipedia
This plant is easy to grow, but does take time to start shooting upward. However, once it does, this tree-like species targets ammonia which wreaks havoc on our respiratory system. This pretty little palm will leave you breathing easier and add some charisma to your home.
5. Snake Plant
So you don't have much of a green thumb? No worries, because the snake plant is seriously hard to kill. It only requires water occasionally and minimal sunlight. Despite its low maintenance, the snake plant rids your home of harmful pollutants including benzene, formaldehyde, trichloroethylene and xylene.
6. Golden Pothos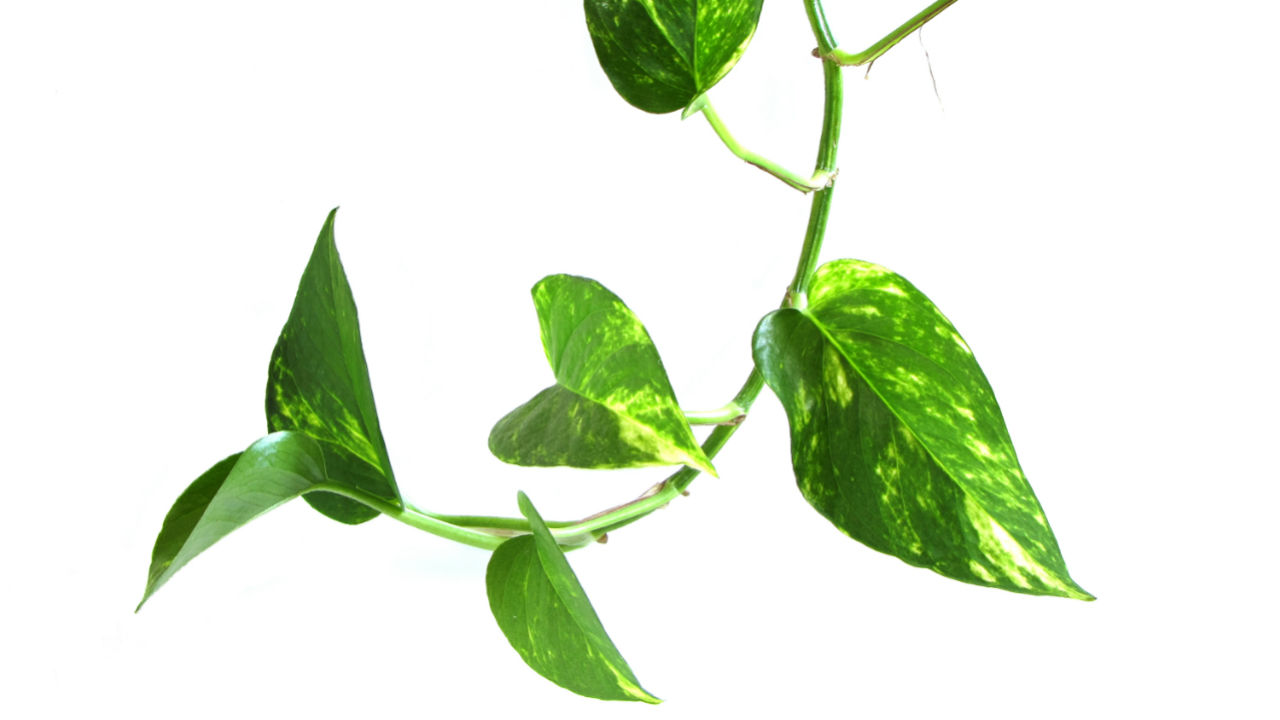 Via Go Encyclopediac
These vine-like dark green leaves are super flexible when it comes to planting and potting. Not only does this vine target formaldehyde, but it also rids your home of carbon monoxide and benzene.
7. Bamboo Palm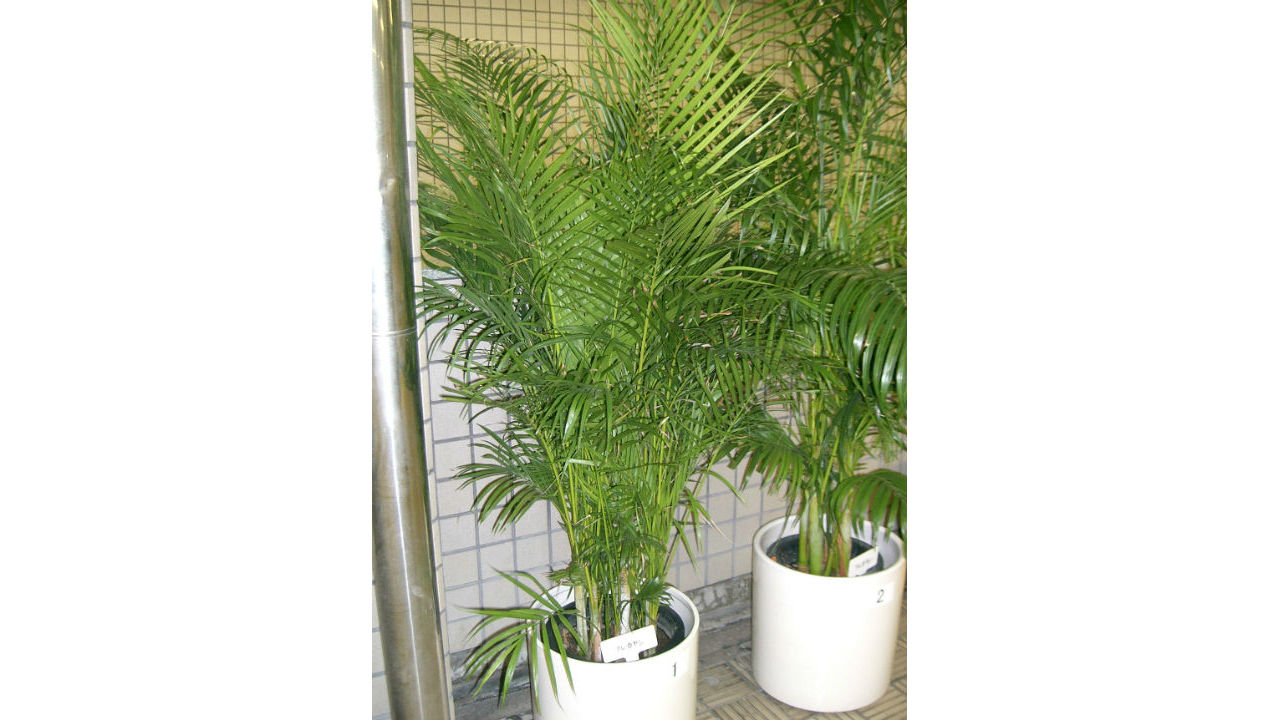 Via Wikipedia
These formaldehyde filterers can grow up to twelve feet tall. Their height is the main reason as to why they are one of the best indoor plants. The taller they are, the more air they can filter in our homes. Aside from formaldehyde, this palm also tackles benzene and trichloroethylene.
8. Garden Mums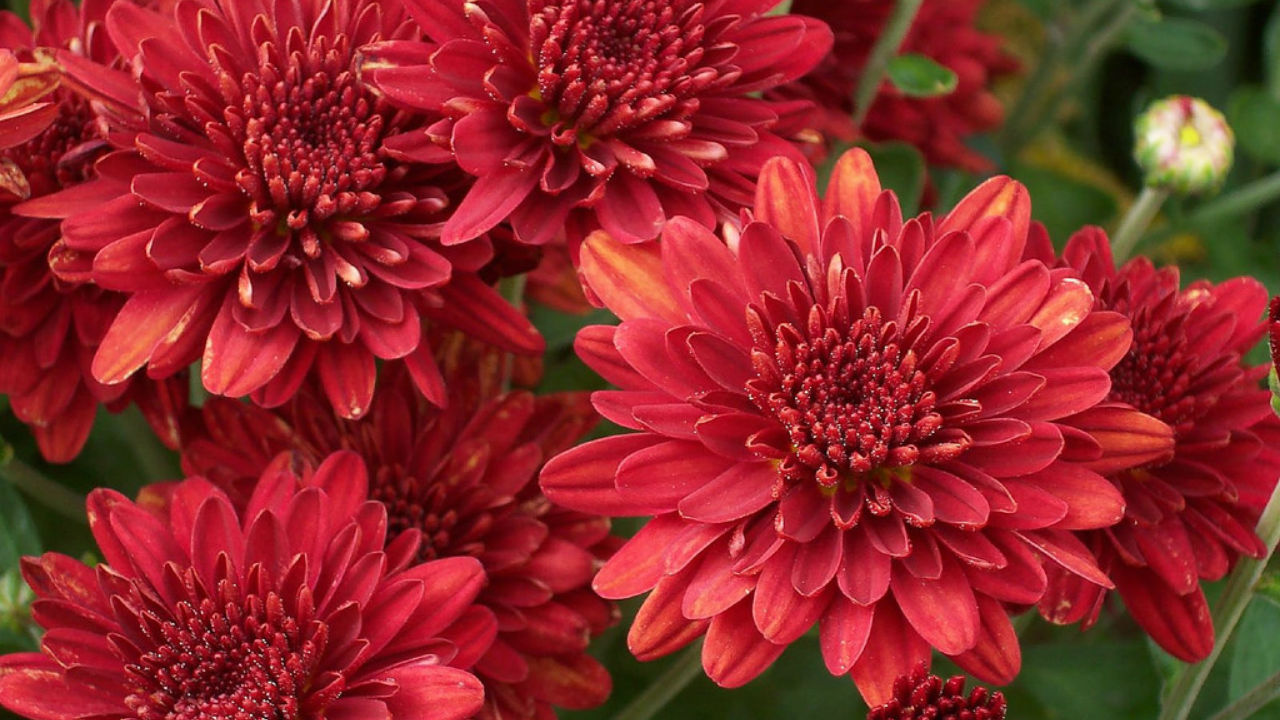 These popular plants are air-purifying all stars. Garden mums remove ammonia, benzene, formaldehyde and xylene from indoor air. Another pro to these plants is that they are super inexpensive at garden stores and brighten up a room.
9. Spider Plant
Not much of a gardener? The spider plant is regarded as one of the easiest houseplants to grow, which makes it a great choice for those who are inexperienced with growing and taking care of plants. Left in bright, indirect sunlight, the spider plant will work its magic in removing formaldehyde and xylene.
10. Dracaena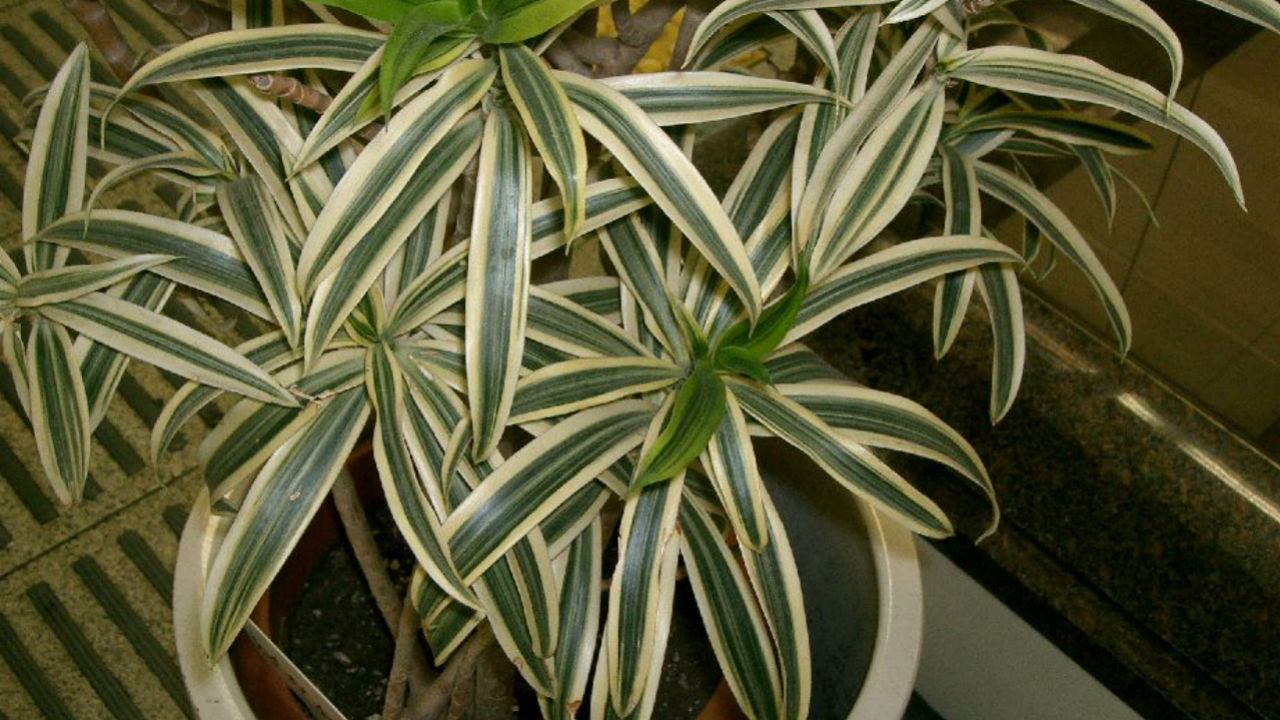 Via Wikipedia
Want to find the plant that fits perfectly in your home office? Dracaena plants come in 40 different varieties to chose from. No matter what kind of dracaena you decide to grow they will all remove benzene, formaldehyde, trichloroethylene and xylene from your household. However, pet owners should avoid this plant because they are toxic to cats and dogs when ingested.
11. Ficus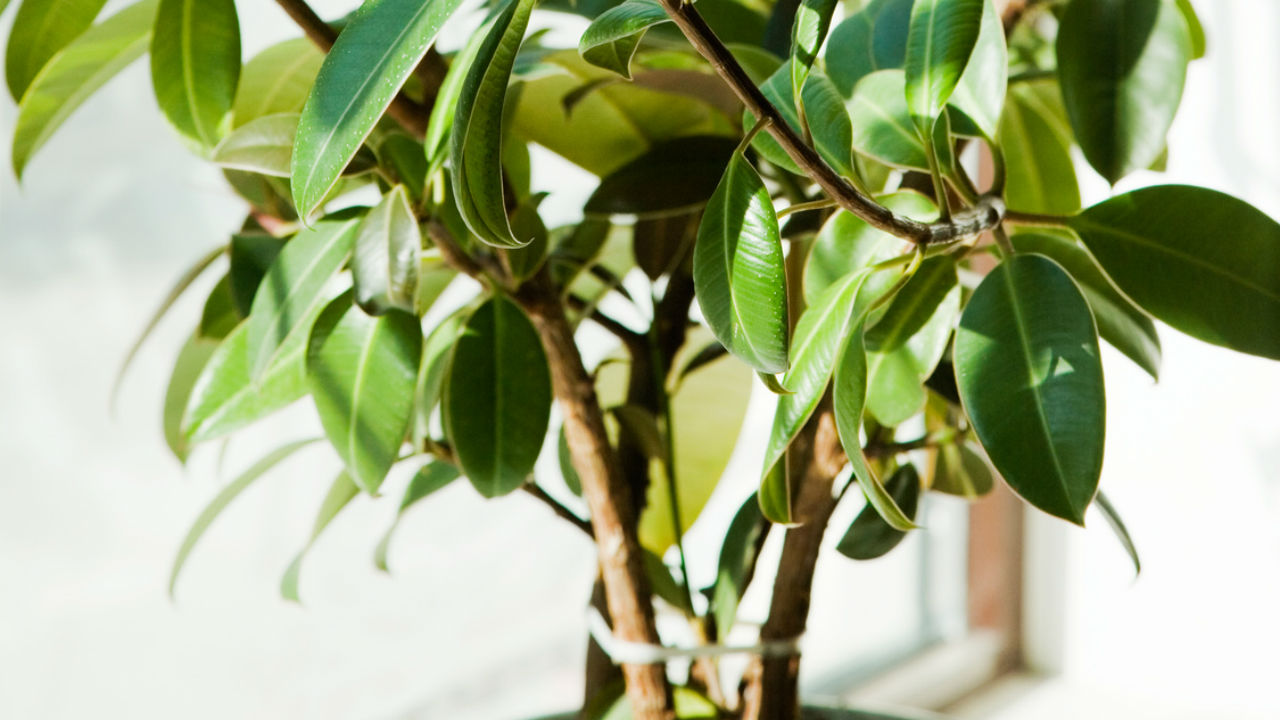 booleen/fotolia
Another tall plant, the ficus can grow between two and 10 feet tall. This plant is a powerhouse when it comes to cleaning the air as it removes the pollutants benzene, formaldehyde, and trichloroethylene. The ficus will thrive indoors in bright, indirect sunlight.
12. Aloe Vera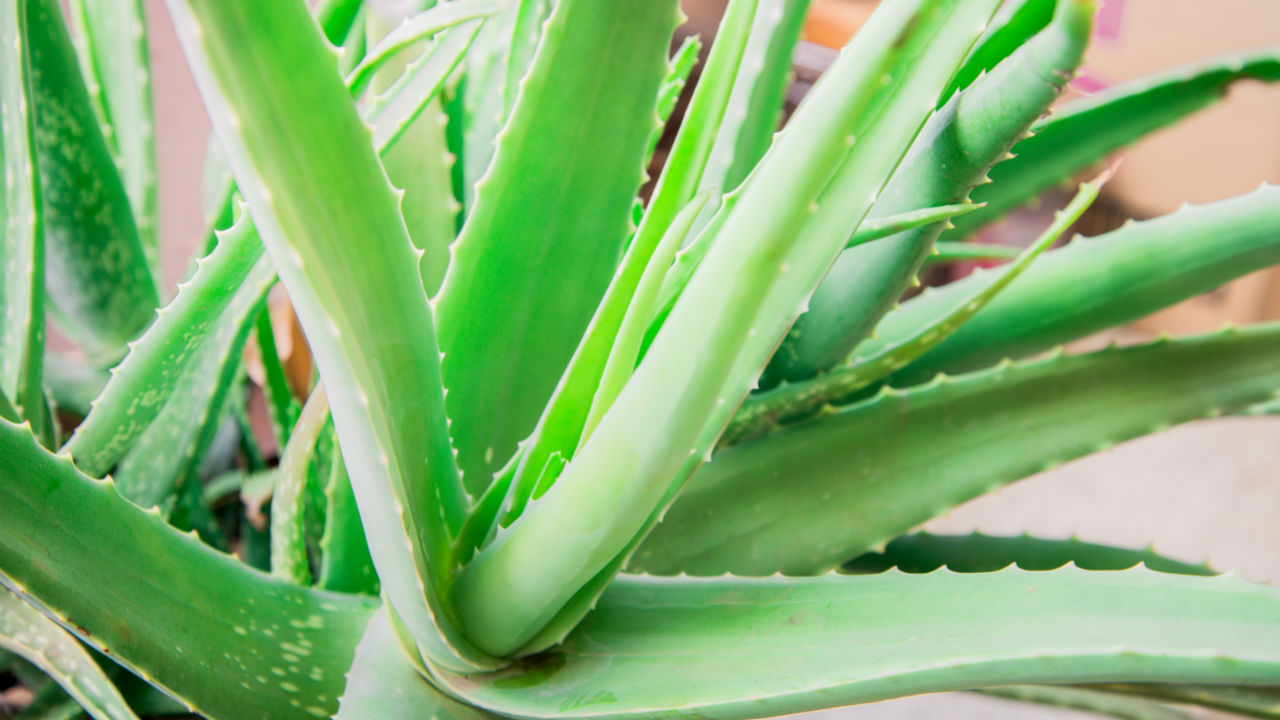 toeytoey/fotolia
This plant is full of benefits that simply cannot be ignored. Aside from being incredibly easy to care for, aloe vera removes formaldehyde from indoor air and has some serious health claims. The liquid inside the plant's leaves has anti-inflammatory, wound healing properties and also may help skin conditions including psoriasis.
13. Wax Begonia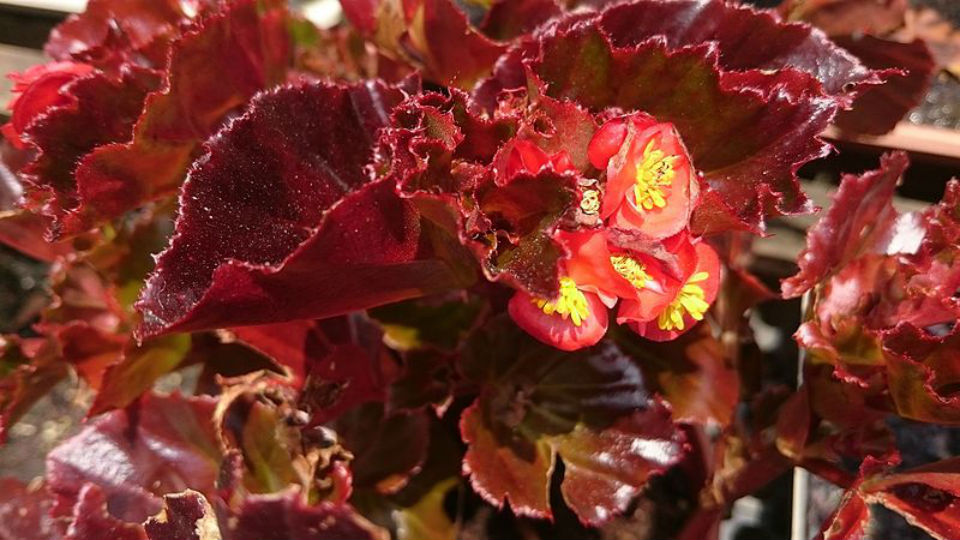 Via Wikimedia Commons
Benzene is no match for the wax begonia. It also filters out harmful chemicals produced by toluene, which is a liquid found in some waxes and other adhesives. Be sure to place this plant in an area it will receive a great deal of sunlight in the summer and it will produce either clusters of flat white, pink or red flowers.
14. Rubber Plants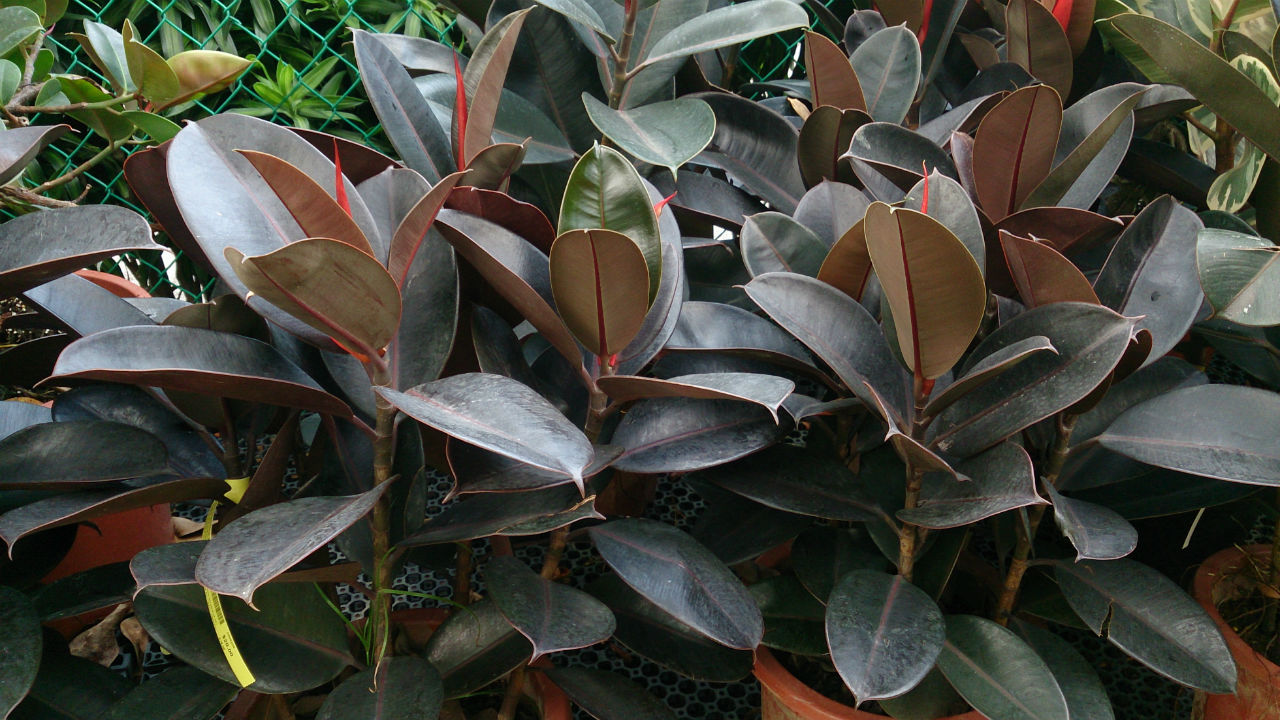 Via Wikimedia Commons
Have a dim room begging for a touch of green? Opt for a rubber plant which tolerates very little sun and is high ranking when it comes to removing formaldehyde. They grow slowly, but certainly get the job done of purifying our indoor air.
15. Easter Cactus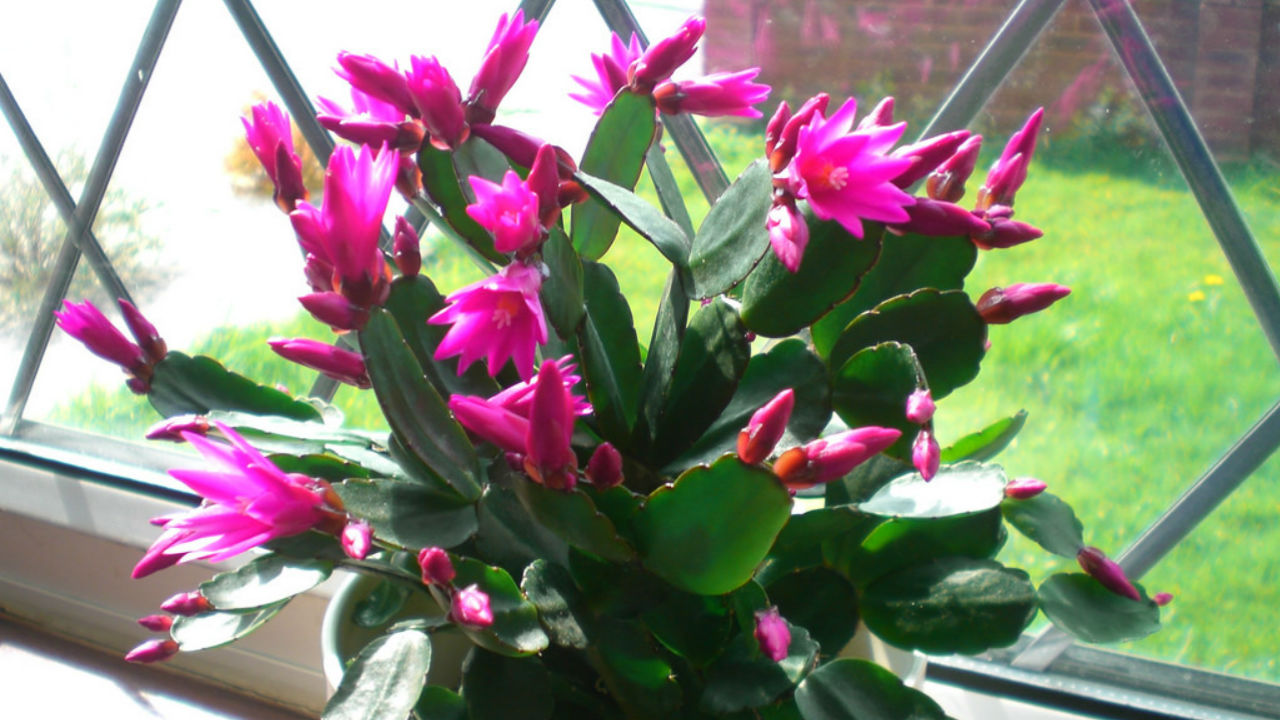 Tim Bowers/flickr
I love the vibrant color of this cactus. Not only does it brighten up a room, it also helps remove carbon dioxide and release oxygen into the air at night. The Easter Cactus flower typically blooms in March and April.
16. Gerbera Daisy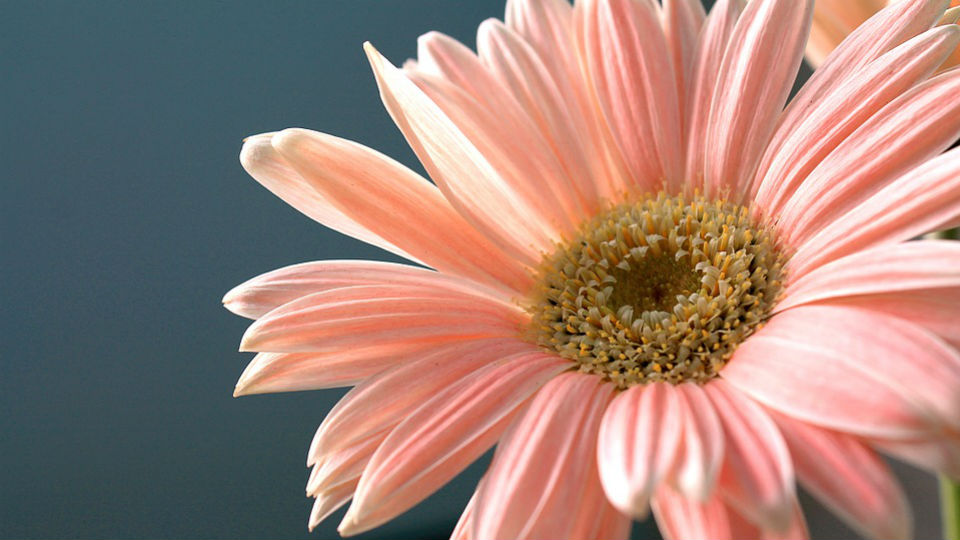 Via Pixabay
Another bright, beautiful flowering plant is the Gerbera daisy. This air purifier filters out trichloroethylene as well as benzene. This flowering plant needs a lot of direct sunlight every day, at least six hours.
17. Azalea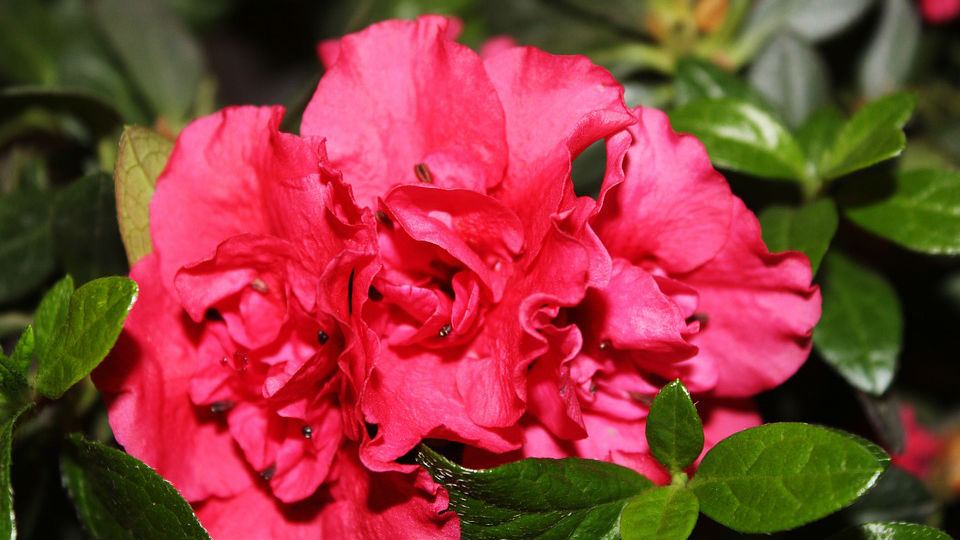 Via Pixabay
This flowering shrub is among the prettiest of the air purifiers. Bring this beautiful plant in your home to show formaldehyde who's boss. Azalea thrive in cool areas ranging from 60 to 65 degrees. If you have a basement that needs air improvement, the azalea would work wonders there if you're able to find a bright spot for it.
18. Chinese Evergreens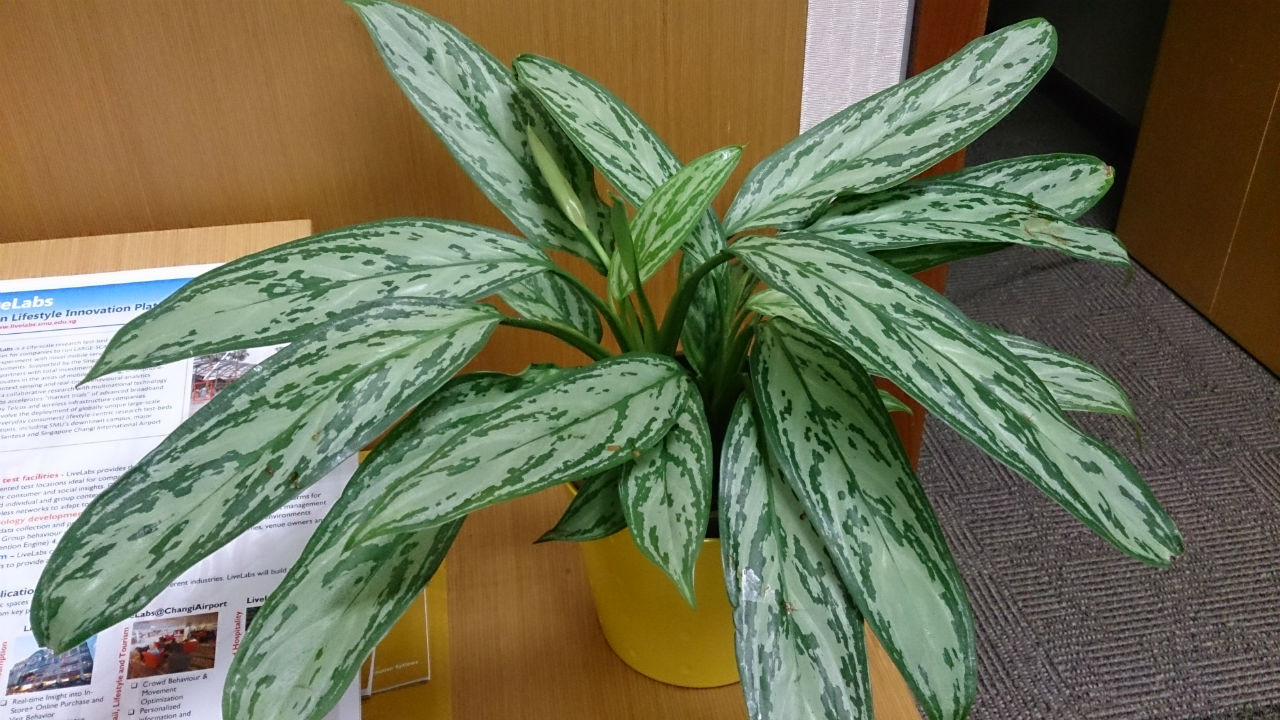 Via Wikimedia Commons
Not only are these plants said to bring good luck, but they also battle benzene and formaldehyde in your home. This plant is extremely easy to take care of, and the longer you keep the Chinese evergreen in your home, the better it will get at removing indoor toxins.
19. Heart Leaf Philodendron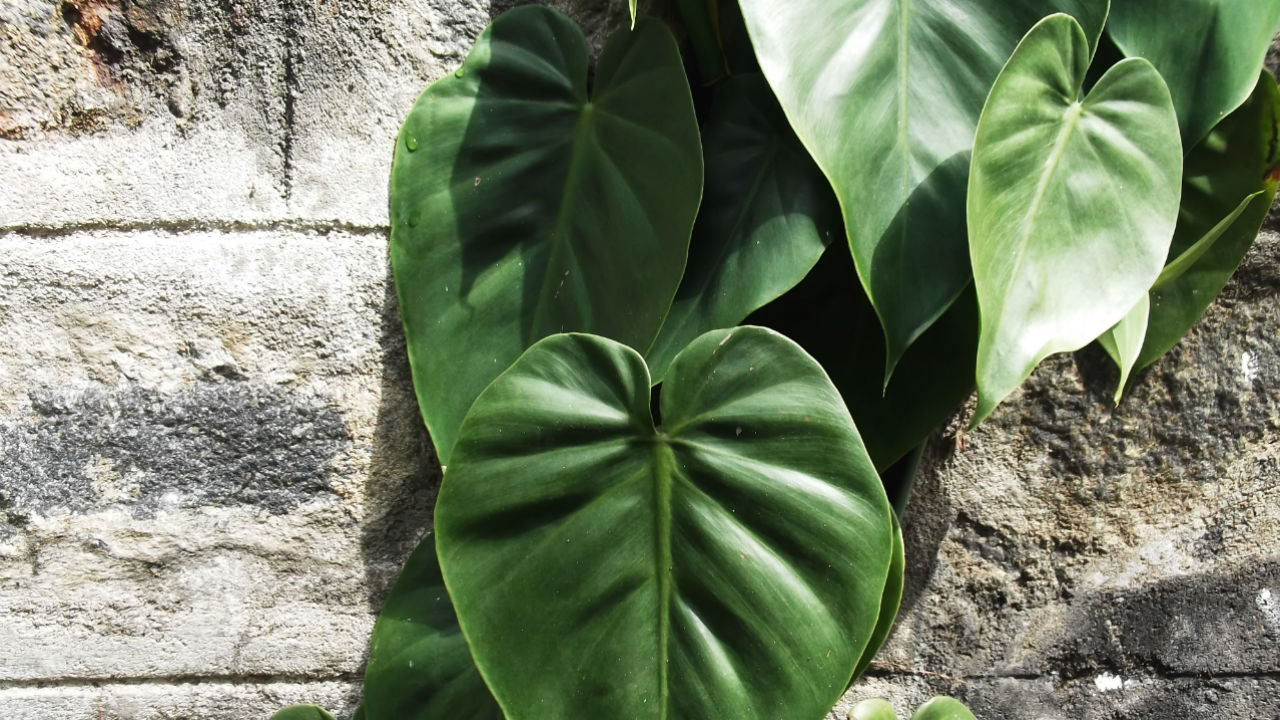 Via Wikimedia Commons
If you have pets or small children this plant might not be the best choice since it is toxic if eaten. If that isn't the case for you, then consider this powerhouse of a plant for removing a variety of toxins from your home, including formaldehyde. Another bonus is that this plant is seriously low maintenance and thrives with little care.
20. Moth Orchid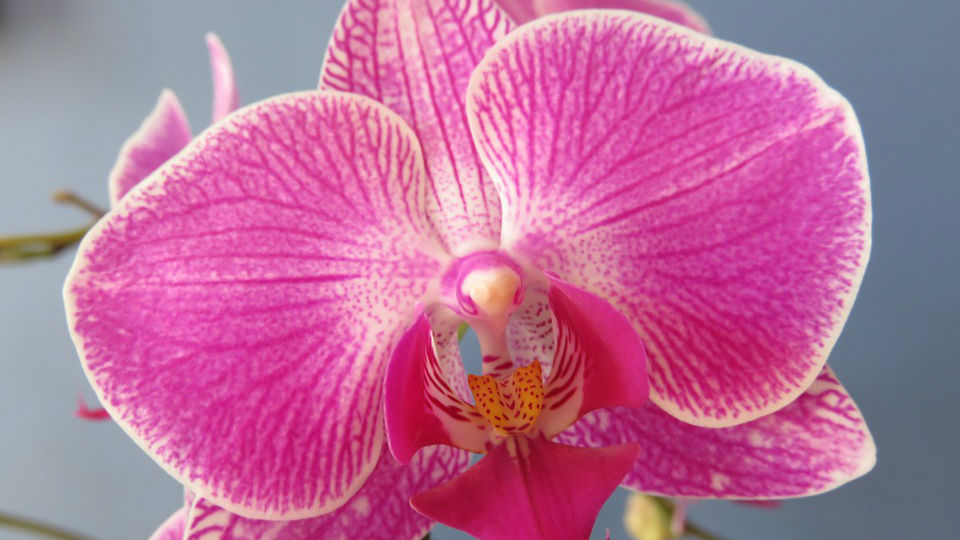 Via Pixabay
Two indoor air pollutants that are a main target for this plant are xylene and toluene. The key to keeping this plant happy and healthy is to water it once a week. This plant is recommended for advanced gardeners due to its specific care instructions.
Read more in Being HER