taking care of a chronically ill addicted spouse.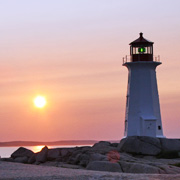 By
health nut1
March 9, 2012 - 4:21pm
i took care of my husband who was very ill until the day he died. he was a young man, only 44. he was also addicted to drugs, alcohol, and women. the women still hit on him even though his appearance had changed drastically. you want to do the right thing and stay with them until death do you part,but how many times do you want to throw in the towel, especially when the abuse starts and walk away. i beat myself up many times and cried my eyes out for feeling that way; however, it really feels good to know that i am not the only one that feels like this. if i had not gone through that, i could not relate. if you still love him or her, find some outlet to get away, if you don't love that person then get away. its not fair to either one of you if you are staying there out of guilt. no one is getting the care they we all would like to and deserve to have. i was glad i stayed with him until he took his last breathe, i still loved and and we made our peace with each other. i would have beat myself up unmercifully if i had left and was not clear on what i wanted to do. whatever you do take care of yourself, because with all the emotions and physical aspects of taking care of the chronically ill, it won't do all parties involved any good,if the caretaker becomes ill. take care.