What cant you eat anymore after surgery?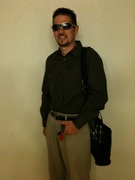 By
tpagliocco
August 2, 2010 - 4:46pm
Any foods you were once able to eat you cant anymore?
Mine are
- Pasta (too heavy)
- Steak (too thick of meat, doesnt sit well)
- Pastries (obv)
On the upside, I havent touched McDonalds or Burger King or any Fast food since my surgery - which was my biggest downfall!!!!